---
By Gamini Akmeemana
I was standing in the queue inside a State bank recently when a uniformed policeman stepped up to the counter in total disregard of the queue. The young woman at the counter served him without so much as raising her brows.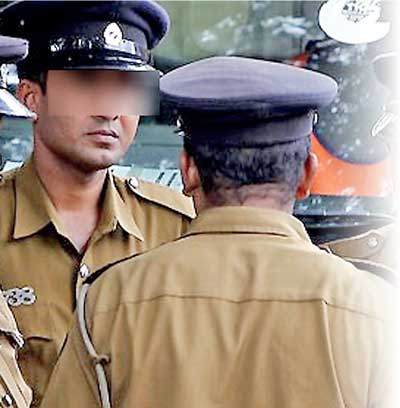 Remembering a war time rule that members of the armed forces were not required to stand in queues at public institutions such as hospitals, Banks and post offices, I asked her if this law was still in operation. She didn't know of any such law, but told me that 'policiyata salakanna onay.' (The police need to be treated well).

I told her that there were many other essential professions, including medical, teaching and the Fire Brigade which could be included in the same privileged category, and there was no need to treat the police as a special case. If their time is precious, so is mine and that applies to most people I can think of.

The young Bank staffer had no reply to that one. The law granting this privilege to the armed services was passed during the height of the war, and quite understandable at the time. But the war ended in May 2009. There is no rationale now for such a privilege to be granted. If one feels that the army and police are at greater personal risk than people in other professions (nowadays, it's policemen who get killed on active duty, not soldiers), one can argue that people in humbler professions (such as drivers or factory workers) run daily risks to life and limb, and that most professions are stressful and detrimental to personal health. All such people should then be exempted from standing in queues.

The thinking behind all this is essentially undemocratic, brought about by the exigencies of war. Many people still go about in a 'war time mentality' and wolf cries by unscrupulous politicians about resurgent terrorism (without addressing the root causes of ethnic strife) do not help. But the attitude of that young bank clerk is illuminating. She acted on a personal belief that the police should be treated as a privileged category, a mindset that can only prevail in a police state.

People who like to brag about our democracy should think that over carefully.