---

Crisis is fuelled by conflict between CEB and Public Utilities Commission
Top experts warned the authorities well in advance of the impending crisis
Solar power generation applications totalling 1,400MW are locked up
'Unthinking respect for authority is the greatest enemy of truth'


- Albert Einstein
Through dis-organised sporadic blackouts or technically termed 'Load Shedding,' Sri Lanka achieves NIC status (Non-Illuminated Country). We are thankful for authorities for, unlike in India, they haven't tried 'Brownouts,' an intentional drop in voltage.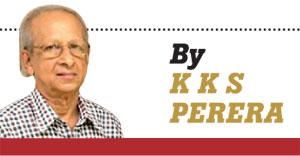 The crisis is fuelled by a conflict between powerful CEB and energetic Public Utilities Commission [PUCSL], which became the economic, safety and technical regulator of the electricity industry with the enactment of Sri Lanka Electricity Act No. 20 of 2009 in April 2009.
Top experts in the field, like Dr Tilak Siyamabalapitiya and Prof Rohan Samarajiwa, warned the authorities well in advance of an impending crisis in late 2018.
The PUC is entrusted with the task of long term planning, transmission licensing and monitoring of three institutions, namely, the CEB, CPC and Water Board.
The last two are yet to go through the legislature for amendments of Acts, so they utilize all energies in overpowering the CEB, even compelled the powerful Executive President to threaten with a boycott of Cabinet meetings.

Power cuts and cutting deals are not something new to this land; in the past in 1979, 1983,1987, 2000, 2001, and 2002 consumers experienced well organized and scheduled power cuts running up to 10 hours a day, and also a few at short intervals in 2008. Einstein published the Special theory in 1905, it took him another decade to come up with the General theory, which described gravity as a consequence of distortion in space-time. It predicts that a compact mass can deform space-time to form a black hole, a region of strong gravitational effects that nothing can escape from inside it.
Solar power generation applications totalling 1,400mw are locked up in cupboards. Kerawalapitiya LNG plant planned for inauguration in January this year, but a tender yet to be awarded. No news of Mannar wind power generation which was due to commence by this time. ADB loan of $ 50 million for solar for households not obtained. Ihala Kotmale delayed by 16 years.
Albert Einstein published his ground-breaking Special Theory of Relativity asserting that matter could be turned into energy, as well as his famous mass-energy equivalence formula E = mc², electrifying the field of physics. Not since Isaac Newton had anyone so radically altered our perceptions of how the universe behaves, until our local Power and 'Energy experts in Committees'[EECs] which have become 'blackholes' backed by Politicians.

These black holes have taught us [perhaps the entire world] that Power could be used as a catalyst in converting Energy into Commissions and blinding the brainless public through blackouts; brainless in the sense [Unthinking respect for authority].
They misconceived the CEB Motto—"Enrich life through power", thinking that they can enrich their life, whereas what they, the politicians and 'EECs' meant, and 'so radically altered our perceptions of how they behave', Enrich Their Life through CEB.
CEB [Ceylon Electricity Board], established by Act No. 17 of 1969, is legally obliged to develop and maintain a competent, efficient, coordinated and economical system of electricity supply in accordance with any Licenses issued.
The Act clearly says a twenty-year plan, updated annually/bi-annually will guide the future planning of power generation.
Long term planning was to help find low-cost generation. Our Politico-Official combine EECs [black holes] have a clear vision and a mission too of the 'problems' of themselves and the strength of mind to solve them. They have a plan of their own and are able to envisage the main phases on the way to their objectives. Engineers blame the PUCom for delaying approvals and says all coal powered projects in the 2018-2038 plan are being cancelled in preference to LNG, and when they sought AG's views on the matter, AG took more than a year to respond.
It was accepted by CEB while PUCom rejected it.
Lakvijaya -Noraichcholai
The Lakvijaya Noraichcholai Power Station is the largest power station located on the southern end of the Kalpitiya Peninsula in Noraichcholai, Puttalam, Construction began in May 2006, and the US$455 million first phase of 300-megawatt was commissioned in March 2011. During its pre-development stages, protests were launched by residents living at the project site; it was a matter of relocating 40 families affected by the project.
Sampur -500 MW
A proposed coal-fired power station that was planned to be built in Sampur, Trincomalee, is known as the Sampur Coal Power Plant. For the first 500 MW phase of Sampur, an agreement was signed, among the Government of Sri Lanka, Ceylon Electricity Board and the Thermal Power Corporation, India in December 2006 followed by several ancillary agreements. The Power Purchase Agreement, Coal Supply Agreement, BOI Agreement, Implementation Agreement, and Land Lease Agreement were signed in October 2013 between by relevant parties including the Government of Sri Lanka, the Trincomalee Power Company Limited, the Ceylon Electricity Board. The Government of Sri Lanka had agreed that, after the commissioning of this power station, no more coal-fired power stations would be commissioned in Sri Lanka.
However, the construction of the power station was delayed for ten years by various issues including licensing.
No Coal power plant in Sampur - AG informs SC
In February 2016, the Environmental Impact Assessment Report was out and the Central Environmental Authority granted approval for the construction despite the fact that the Supreme Court revoked the Gazette of 2012, which declared a Special Zone for Heavy Industries in Sampur and that the project site had drastically distorted as internally dislocated people had begun to be resettled in their lands in Sampur.
The ill-fated accord between the CEB and the National Thermal Power Corporation of India has been set since 2006 and has undergone many confrontations over the ten years.
A Fundamental Rights application was filed by Environmental Foundation (Guarantee) Limited in 2016 against the construction of 500 MW coal power plant in Sampur. It was taken up for hearing at the Supreme Court in September 2016. In September 2016, the Sri Lankan Supreme Court was informed by the Ministry of Power and Renewable Energy that the proposed coal power station would not be constructed in Sampur.
NIC status
Genuine social and political issues like land acquisition relocation of displaced added to global players involvement; these multinational LNG/Coal dealers cut deals running up to Billions with Committees and through them approach politicians.
Most of the so-called environmental issues are created by interested parties who are on the pay lists of the multinational Energy barons.
What has happened to our Professional planners?-A sad state of affairs. Preparing a professional plan is an expert's job. Technologies have limitations. Politicians do not understand even the fundamentals of planning electricity requirements.
The EECs conspire to mislead the politician. The Ministers job should be restricted to ensuring the plans are implemented and provide any services and the government's backing. It takes 8 to 10 years to build a large plant. Low-cost plants attract more protests; that is why the Act speaks of a perpetual 20-year plan.
There are genuine protests from some NGOs –which issues the government must address rather than cancel projects. Norocholai was approved and cancelled about ten times beginning from 1994 in Trincomalee to 2002 when the Japanese were asked to pack their bags.
Sampur was ready to go before the tender on a Monday in 2016, but on Sunday, a day prior, the Cabinet Committee on Economic management, a non-professional body powered by politicians met and cancelled the project. In 1992 Power Committee cancelled a project, and in 2002 Energy Supply Committee cancelled a project; these committees EECs cannot build plants, only institutions can do it.

These committees sit outside-they marginalise the Minister; put Energy Secretary to the periphery, the CEB is sidelined. Some of these EECs backed by politicians [black holes] make decisions on highly technical and professional matters of which they are clueless.
Years ago we planned to sell excess power to Madras, today Chennai has a surplus of power. They have planned and built all types of plants including nuclear. There, protests are handled by professional experts not by politicians or clown committees, while in Sri Lanka, being taken to courts by some mischievous elements, the minister tells the secretary to go to courts and tell that the project is cancelled.
Since late Dr Wimalasurendra built Laxapana— based on his own paper of 1918, submitted to the Engineering Association of Ceylon titled "Economics of Hydro Power Utilization in Ceylon"; where he proposed the possibility of hydropower from Maskelioya and Kehelgamuoya, capable of generating 114.5 MW. He became the Deputy Director of the newly formed Department of Government Electrical Undertakings (DGEU) in 1927 and established the 'Stanley Power House; first thermal power station in 1929.

Local experts have proposed a treaty with India for a joint power exchange operation; even a feasibility study has been successfully carried out: but where is the outcome? A tariff structure to motivate the consumer to use electricity during non-peak hours has been proposed too. Cost of implementing a 20-year plan runs into trillions. The delaying of Noraichcholai plant had cost the nation, according to CEB Engineers, over 900 Billion. The Sampur delay by 5/6 years as calculated to date is over 200 billion.
Several low-cost plants proposed have been delayed, but under special Supplementary or Emergency energy plans at high costs [which they love] had used over the last 5 years—in 2016-- 100 MW, 2017-- 120 MW and 2018-- 170 MW and LNG --156, and four 50 MW generators. As per the Engineers, there had been no emergencies in 2018 but over 400 MW purchased at exorbitant rates. Our deficit is 300mw, which the planned projects could give with only 10 percent of the total capacity. PUC, the government, ministry, CEB are equally responsible for the devastating situation. We are depending on more Renewable Energy, as per a paper submitted considering an Annual increase of 100-150 MW; on 18th May 2018, by 2030—50 percent of the requirement will be met by Renewable [mainly hydro plus solar and wind], 20 each coal and LNG and 10 fuel.
Restructuring the entire energy sector by scraping all parasitic commissions; bringing the rest of authorities under one umbrella institution headed by one of the above mentioned top experts who will bypass Minister, Secretary and report directly to the Cabinet seems the only option that can prevent future 'Load Shedding,' or 'Brownouts.'
The writer can be contacted at - kksperera1@gmail.com