---

Though the government has pledged to navigate all communities collectively towards peace and reconciliation, war tourism and land-grabbing for purposes of tourism have rendered residents helpless and desolate in Pasikudah, Kalpitiya, Kuchaveli, Jaffna, Panama, Irudeniyaya and Batticaloa.
The Dailymirror learned at a recent press briefing organized by the People's Alliance for Right to Land (PARL), that the grabbing of lands allocated for the fishing and farming communities to facilitate the tourism industry had also caused unnecessary ethnic conflicts. The representatives from Panama claimed that they still faced difficulties in procuring their lands. They made allegations that villages faced difficulties due to the tourism industry, which is extremely profitoriented and unconcerned with the village folk and the environment. Representatives from Kalpitiya and Batticaloa voiced their concerns with the tourism industry, which has affected the fishing industry as a result of land-grabbing.
There have been allegations of water shortages in Kalpitiya due to the high water consumption in hotels. In Pasikudah, the guesthouses run by locals are unable to compete with large luxury hotels. The proposed elephant corridor in Irudeniyaya to attract tourists has fallen under heavy criticism as it will disrupt village life and become a threat to human survival. Residents said that a primary school bordering the corridor may even close down.
This is also an infringement of the right to education. Cemeteries and monuments of Tamil militants have been destroyed and monuments glorifying the army have been built instead. Human rights activists perceive such acts as a threat to reconciliation and urge authorities to allow victims of war to build memorials or museums portraying their side of the story. While promoting reconciliation, such gestures could also improve tourism.

PICS BY INDRARATNA BALASURIYA AND PEOPLE'S ALLIANCE FOR RIGHT TO LAND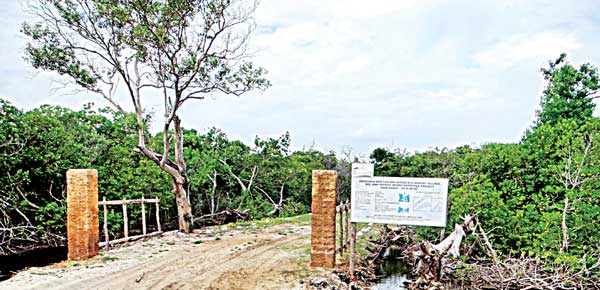 TESTIMONIES OF FARMER AND FISHER-FOLK WHO HAVE LOST THEIR PROPERTY AND FARMLANDS DUE TO TOURISM DEVELOPMENT PROJECTS:
An elephant corridor to be set up between the Kahalla-Pallekele sanctuary and the Hakwatunawa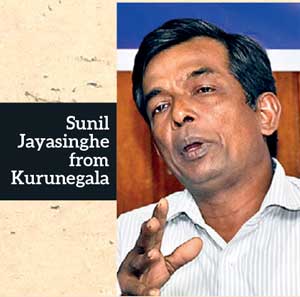 reservoir in Irudeniyaya with the aim of improving the tourist industry has been proposed. "Irudeniyaya is a vast farming zone, established in 1971, which provides the second largest amount of vegetables (the first being Nuwara Eliya) to the Dambulla market. Unfortunately in around 1986, this dense farming land was transformed into a sanctuary." "The previous government built an elephant fence separating the farming zone and the wildlife zone. But now the government has proposed an elephant corridor to be built in Hakwatunawa. This is a dangerous proposal that can have many negative outcomes.
The elephant corridor will be constructed in the main road between Melsiripura and Polpithigama in Irudeniyaya. The Walagamba primary school is right next to this proposed elephant corridor. The schools have been a blessing to these areas but this school will close down because no parent will send their child to a school bordering the elephant corridor," he added. "Farmers will lose their lands. If the elephant corridor is to be erected with the intention of improving tourism, then it is also a grave injustice to the already existing and flourishing farming industry, which is the main source of revenue in Kurunegala.
When the elephant corridor is set up, the elephants will ultimately be led to the Hakwatunawa reservoir, which is not a conducive area for elephants. Neither is this area suitable as a tourist destination as there is nothing historical here," he noted. He added that Hakwatunawa was an area of around 16,000 acres of water where there was no space for elephants.
"There are villages around this reservoir and elephants are ultimately brought to the middle of all these villages, posing a threat to the inhabitants. This is an area where four elephants were killed and around 12 men died after elephant attacks. The wildlife department has no clear plan in dealing with this conflict. No wildlife minister appointed since 1994 has ever given a permanent solution to our concerns related to the elephant corridor and the elephant fence. The wildlife minster clearly stated that the elephant corridor will be opened up towards the Hakwatuna reservoir," he said. He noted that Irudeniyaya was an area extensively developed by the government through the establishment of new schools, banks and facilities for electricity "It is a pity that an elephant corridor has been proposed amidst all the visible and striking developments in this area. The plan to improve tourism through an elephant corridor is a definite failure. This proposal if executed, will also show how heartless, selfish and unsympathetic our government and provincial councils are." He also regretted the fact that all proposals were made by officials in Colombo who resorted to mere discussion instead of visiting these areas.
"Kurunegala is part of the coconut triangle. Unfortunately, more than 500 acres of coconut plantations have been destroyed by elephants. When we visited one particular area with Minister S.M. Chandrasena, he was shocked to see 400 plants destroyed. We suggest that the government improve established elephant stations and those proposed to be established in Horowpathana and Galgamuwa. These stations could be improved to facilitate the 10 or 12 elephants in the Hakwatuna area. Then neither an elephant fence nor an elephant corridor would be necessary," he added.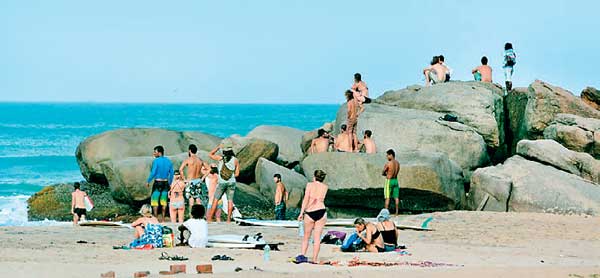 "WE VOTED FOR THIS GOVERNMENT ON JANUARY 8 FOR A REASON"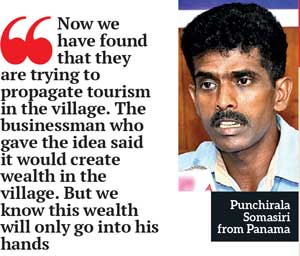 "We could not return to the village post-war; and under the former regime, lands that belonged to us belonged to the crown. The current regime had cabinet decision and many other court cases where it was agreed that these lands belonged to us, the people of the village. Even though such decisions were made, we are still displaced." "Now we have found that they are trying to propagate tourism in the village. The businessman who gave the idea said it would create wealth in the village. But we know this wealth will only go into his hands," he added.
"Though the government says that one of their prime objectives is the protection of human rights, we have to understand that that is a fallacy. We know that even if they pass 100 cabinet decisions, they will never execute them. We voted for this government on January 8 for a reason. However, this government is following the same footsteps of their predecessor. We are not pointing fingers at anyone but we need to remember that we voted for the President on January 8, so that he would save the people and bring justice. We need the President to take responsibility" he said. He further added that the government should make the relocation of people one of their prime objectives. "They should also execute the policies that they made.
The President came into power because he promised the people that he would not only make decisions but execute them as well."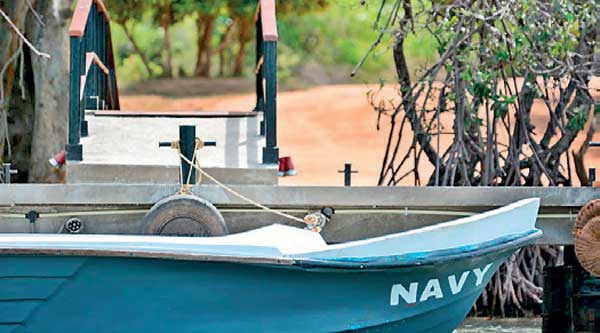 "WE ASK THE AUTHORITIES TO ENSURE THE PROTECTION OF OUR LIVELIHOOD, WHICH IS A HERITAGE"
"Fishing has been our livelihood since the time of our forefathers. At that time there were no hotels. It was in 1977 that two hotels were constructed. We have been chased to the furthest corner of our land assigned for fishing to facilitate the hotel industry," said Neville Christie, a fisherman from Batticaloa. "No one in political authority ever asked about our situation. Though the Prime Minister visited us twice, he did not inquire about our plight but merely asked us to leave.
This is unfair. He said we would be given land in Walachchena. But we can't fish in Walachchena because there would be issues between Tamil and Muslim fishermen, as they have huge boats while our boats are small," he added. Elaborating on the ethnic conflict he said, "Villagers don't have jobs either. Recently there was a fight between the Sinhalese and the Tamils in the village and a Tamil man was killed by the Sinhalese. Such tragic outcomes from petty situations could and would erupt in Walachchena as well, if we migrate." "We will also need a port where we could come to shore and dry our fish. We can't dry our fish in water! Where we live now is very conducive to our livelihood.
This port is situated in the land the Tourism Board allocated for us. Now they are trying to grab this piece of land and make us destitute," he remarked. "Our rights have to be protected. We ask the authorities to ensure the protection of our livelihood, which is a heritage. The Tourist Board assures us all the time that out land will not be taken away and that we will forever be their owners. But we need this in writing to be fully assured," he added. "We are like stray dogs sleeping on pavements, forced to move when a car approaches and lie down when the car has sped away. We are helpless and desolate," he said. NEVILLE CHRISTIE FROM BATTICALOA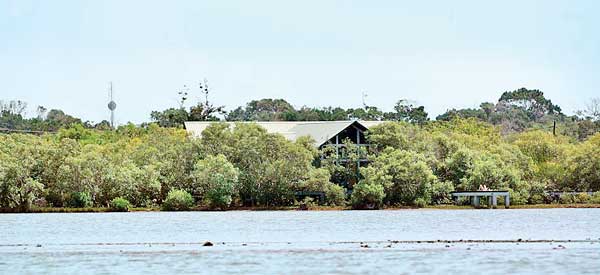 "WE HAVE TO UNDERGO MANY PROBLEMS"
"We have many lands on the seaside. However, many of my lands were procured by the former regime. Since there are many tourist industries coming up such as kite surfing, we have to undergo many problems with regard to land ownership.
There has not been much investigation into this problem. It was the police who truly took the problem to courts. We have to spend a lot of money for the court cases as well, which is very difficult for our family. My land problem in Kalpitiya is one in so many."
"There was a time when my brother could not attend a court case and he was taken in to custody because of this. On July 25, we have another court case to attend. We really can't bear these expenses. Our lands are very close to the kite surfing club and another problem we face is that tourism has adversely affected the fishing industry, which is the livelihood of so many. We are also not welcome on the beach. In some of our lands,
we have coconut trees that contribute to our livelihood. Since the tourism industry came to our shores, many of our coconuts have been stolen and since they have taken some of our land, they have taken our livelihood with it," she added.