---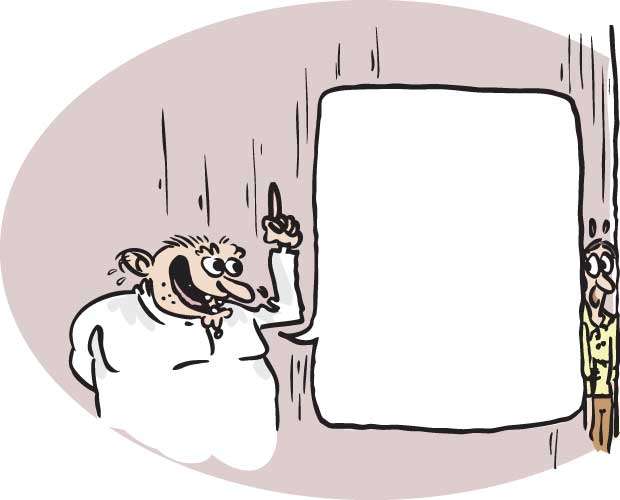 "Words empty as the wind are best left unsaid" – Homer
Ask voters with common sense what he or she wants from the politicians here in Sri Lanka in 2019. The answer would be for them to keep quiet and do some solid work at least this year.
Last year saw some unprecedented level of garrulity from both the government and the opposition. The cacophony they made during the television news bulletins almost made an average voter lose his or her sanity. Although the status quo has been restored there does not seem to be an amelioration of the situation as far as talking is concerned.
It's true that our politicians in the last century too made ruckuses. However often they spoke facts and it was in fact a treat to listen to most of them. There's a world of difference between that generation and the present day motor-mouthed politicians who speak for the sake of speaking without exactly knowing what they speak. They just blurt out words. This generation do not read books or reflect on anything quietly and wisely. They run from one event to the other, one television station to the other and even if they get time to be on their own they would just pick up their smart phones and talk. The mind of this generation is so restless and full of anxiety and many must be taking pills to fall asleep.
Oftentimes people talk how much they miss the thoughtful and wise, unemotional politician who spoke to the point in the old parliament. He or she has been replaced by the 'talkaholic' who can't help but jabber most of the day. In saner society these non-stop talkers are seen as less wise than the considerate "active" listener who is reflective, empathizing and much less selfish than the compulsive speaker.
According to psychologists this type of compulsive talking is a disorder born out of quite of few grounds. Anxiety and narcissism are prime among them. Once a reward is received, in the form of release of emotions in the case of anxiety and praise and applause in the event of conceit or narcissism, gradually a habit is established and the person starts talking like a 24/7 radio station.
Sri Lanka certainly can do well without these virtually non-stop talkers.
Until recent years Sri Lanka had some great politicians with a vision and a mission. One of them was Lanka Samasamaja Party leader Dr. N. M. Perera. When presenting the budget in 1970 he appealed to the people to work hard and with commitment so that Sri Lanka could produce its own food and essential needs. NM said, "I see the dim light of the distant dawn,". But the policy of Sri Lanka growing or manufacturing its essential needs led to shortages, queues and quotas. This led to a breakup in the government, the socialist parties quit and the Sirimavo Bandaranaike government swept out of office in the 1977 general elections. Forty years later today we are again on a campaign to grow our own food and manufacture essential items by setting up factories here. We hope these won't be confined to mere words but will be put into action by politicians who are gifted with the virtue of honesty and integrity and the grace to serve the people selflessly, sincerely and sacrificially.