---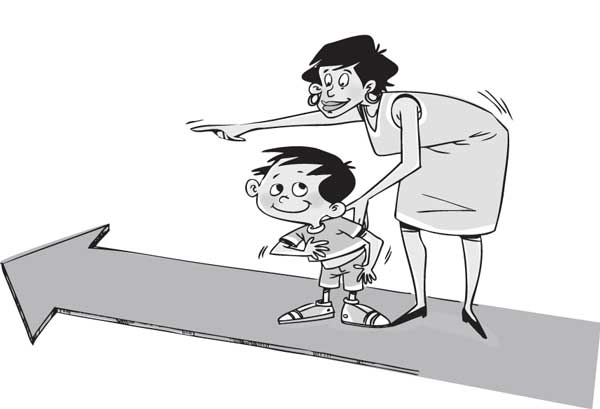 Dolly Parton, the most honoured female country performer of all time has written a beautiful song about her mother's love and care when she was a poor child. With encores from music's great halls of fame, she sang one of her memorable hit songs about the coat of many colours that her mother had made for her, with love in every stitch. Dolly Parton sang;

"Back through the years
I go wonderin' once again
Back to the seasons of my youth
I recall a box of rags that someone gave us
And how my momma put the rags to use
There were rags of many colours
Every piece was small
And I didn't have a coat
And it was way down in the fall
Momma sewed the rags together
Sewin' every piece with love
She made my coat of many colours
That I was so proud of…"

As we join the international community in celebrating Mothers Day tomorrow, the sacrificial love dimension needs to take front and centre because history has shown that the love between a mother and her child is unique and irreplaceable. The world has changed much since Dolly Parton's "went down the country roads" in 1971. We are now in a high-tech digital generation with the smart phone reality of the global village changing our ways and values, positively or negatively.

According to search engines, the sex ratio for the entire world population is 101 males to 100 females. Much progress has been made in the battle for gender equality, with Hilary Clinton likely to become the first female President of the world's most powerful country, the United States. But in higher education and career-oriented issues the ratio worldwide is disgracefully male chauvinistic or male dominated. Women now hold only 4.4 percent of Fortune 500 Chief Executive Officer (CEO) roles. They are not evenly distributed; the top Fortune 100 companies have eight female CEOs or 8%, while the remaining Fortune 500 companies have 14 female CEOs or 3.5%.
Coming home to Sri Lanka, the mother's role as a decision-making housewife is still important though for economic and fashionable reasons most women especially in city and urban areas prefer to be working mothers.
But one of the great time-tested lessons of history is that the family is the nucleus of society and therefore the mother's role is vital because good families will produce good societies or countries. So whatever the digital attractions, mothers need to be aware that if they do not fulfil their responsibilities in the family, they forfeit their right to seek gender equality in areas ranging from education and the economy to politics and religion.

In Sri Lanka, women make up about 52% of the population. Politically a major step has been taken by the national unity government with a new law to ensure that 25% of nominees for upcoming elections will be female. This is an important step but only one step, though more women will need we may not see the gutter politics or fish market brawl that we saw in parliament on Tuesday with two MPs being suspended for a week.

According to latest estimates, the literacy rate among Sri Lankan females is about 91% compared to 93% for males. Sri Lanka has the proud record of having produced the world's first woman Prime Minister Sirimavo Bandaranaike who though first portrayed in the Time magazine as "the weeping widow" held the post of Premier for 12 years. Her daughter Chandrika Bandaranaike Kumaratunge went on to become Sri Lanka's first executive president in 1994. But the male-female ratio in higher education, important professions and other areas, the female representation needs to be more balanced because it is known that without the feminine ingenuity, creativity and imagination, largely male decision-making will be fundamentally flawed.

In terms of business leadership, Sri Lanka seems to have a better record than Fortune 500. The Department of Census and Statistics in its latest report on an economic survey reveals that in Sri Lanka, 25 percent of the establishments are run by women entrepreneurs or decision makers, while its percentage in the rural areas (35%) is significantly higher than that of the urban areas (28%). The Economic Census also reports that the country's economy comprises around 1.02 million establishments of which 71,126 are small and 10,405 medium scale. Thus of the 1,019,681 establishments 24.8% are run by females.

Eventually women need to play a greater role in planning, decision-making and implementation to put Sri Lanka on the path to sustainable, all-inclusive and eco-friendly development.