---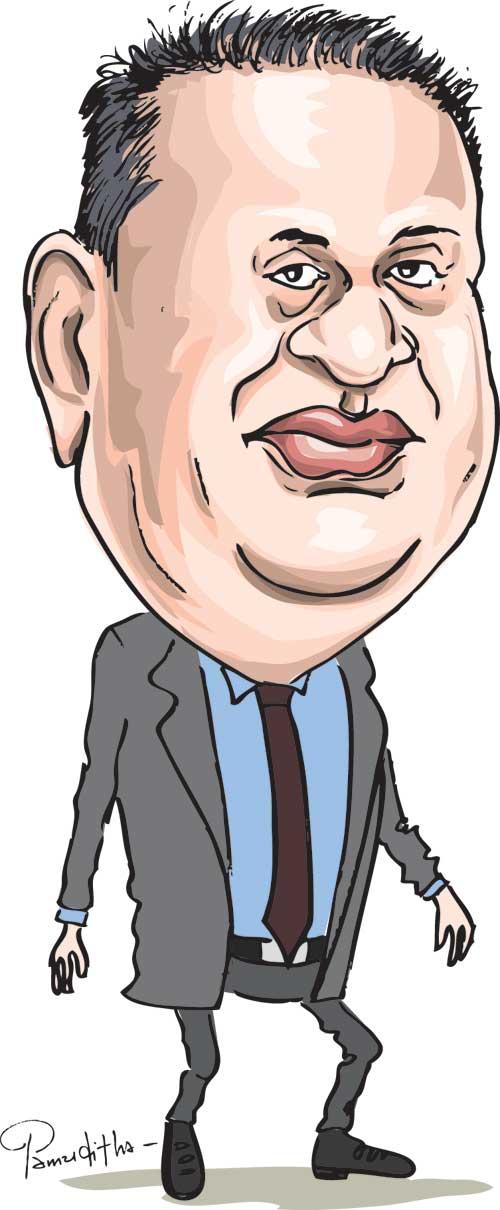 Finance Minister Mangala Samaraweera knows how to embroil himself in controversy. His recent comments about Malcom Cardinal Ranjith have made him better the 'record' that of former minister Mervyn Silva. The former deputy minister from Gampaha District crossed the line many times when dealing with people, but he knew his limits when engaging with the clergy. Samaraweera doesn't seem to have that 'warmth' among other things when dealing with the society; especially when dealing with matters pertaining to religion.
Right now the Buddhist order is annoyed after the minister commented that this is not a Buddhist country. Samaraweera's verbal barbs have forced some sections of the Buddhist order to impose a 'Sangha Order' against him. This decision now bans him entering places of Buddhist worship in the Matara and Gampaha Districts. The decision has also led to a move by the clergy not to invite him for Buddhist functions in these precincts.

It's time Samaraweera realised that religion is a sensitive topic and also the fact that any politician wishing to have a long and fruitful career as a politician in this island needs to keep ends warm with religious leaders; especially the saffron robed monks. He should take a cue from former President and the present Leader of the Opposition Mahinda Rajapaksa in this regard.
He also has a running battle against Malcolm Cardinal Ranjith. Just days ago he blamed the Archbishop of Colombo for 'fanning fumes of hatred' by visiting a monk who staged a protest at the 'Temple of the Tooth' demanding the resignations of two Muslim Governors and a Cabinet Minister.
He makes a point however by stating that nowhere in the history in Sri Lanka has a person been declared guilty by the press and parliament and then arrangements being made to call for evidence against the accused. He made these comments in a statement released by him to the media titled 'The cardinal truth' with regard to the resignations of two Muslim governors along with several state and Cabinet ministers and a deputy minister. However Government sources state that those who have resigned are yet to submit their resignations in writing to the president.

Samaraweera is not alone when batting for these Muslim politicians who claim to have resigned. Even the Maha Sanga representing the three Buddhist Chapters (Nikayas) have come to the conclusion- at a meeting held under the guidance of the Asgiriya Chapter- that those who resigned should not have done so and ought to continue undertaking the responsibilities pinned on them to fulfill duties and serve the people and the country.
Samaraweera quite rightly states in the release that 'all citizens are entitled to consider themselves innocent until proven guilty'. He goes on to expresses his concerns in his piece of writing that what worries him is 'the police literarily inviting public complaints against the targeted four individuals in order to find them guilty'.

At the time of writing, which was in the morning of Thursday, just one complaint had been received and it was against Bathiudeen. The complaint had been made by the Chairman of the All-island Canteen Owners' Association against Bathiudeen for mistreating Sinhalese businessmen through the Consumer Affairs Authority. So it seems that Samaraweera's sentiments about people who are accused not being guilty before being proved of doing wrong might serve as a prophesy.
Samaraweera hasn't succumbed to pressure from the Buddhist order and has said that he doesn't repent the statements he has made regarding Buddhism. He has said in parliament that he follows the Buddhist philosophy even though he doesn't label himself a Buddhist. But he must realise one thing and that is the fact that he is a politician before he is anything else and should choose his words wisely!