---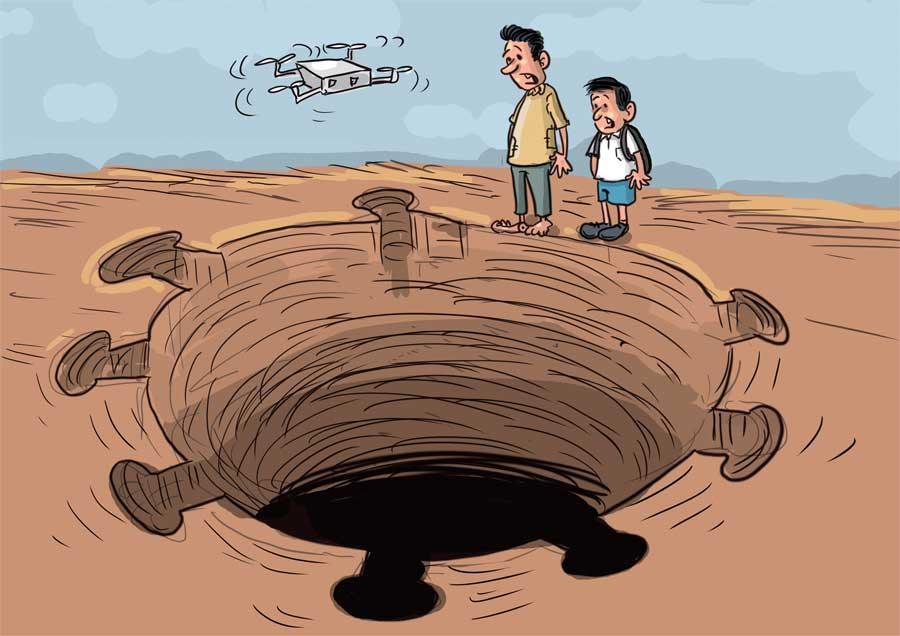 More than the COVID-19 related news that surfaces now what people have to deal with is the negativity that impacts our lives. Starting from children to the self-employed individuals we see citizens having to deal with an uncertain future. Most schools are closed, but classroom sessions are continuing, thanks to the zoom facility which is being used lavishly.

We can't afford to stay blind or stay put at home; remotely blind to what's happening. A zoom session suggests education is being managed, but students see the teacher in attendance, but not vice versa. Everything that meets the eye is just one half of the story. Are children actually in their 'home classrooms' or busy somewhere else?
Busy parents have to play that role of motivator. Some will have to play spy; by that's unhealthy. We know we're being spied on by the government using drones, but that's no reasons for us to set a new trend. If we mistrust our offspring it could be worse than a state mistrusting its civilians. Parents who do spy would then be living eternally with an 'enemy' in a house or dwelling.

News is read out to us on television and more than in the past there is a trend to watch the news. This is because COVID-19 has grabbed all the attention and made all our stars on the mini cinemas at home look small and venerable. For the record the telecast of some popular tele series was halted halfway because filming was affected when certain cinematic locations were among named isolated areas. This is just a grim reminder to those who walk the corridors of power that the bigger they are, the louder they'll fall if they fall prey to COVID-19.

It was scary to know or read about the police and STF personnel having contracted the Coronavirus. Some who were first contacts of those having already fallen prey to the virus were made to perform duty. We reached a situation where there was talk about the police station being a dangerous place to visit even to put a complaint because these institutions were associated with the spread of the pandemic.

The people with absolute power and those in positions where they are decision makers would give scant regard to workers as long as they are served. The contest between the power of the virus and those who govern the country and the result that ensured in this tussle is a foregone conclusion. For the record even the Temple Tress has been affected and it is said to be functioning under strict health guidelines; this was after 10 police and STF personnel in the back end security contingent had tested positive for COVID-19.
People are down, business is down and the country's morale is down. In this gloomy environment we hear of the approaching of a cyclonical storm called 'Nivar' which is predicted to hit the Northern, Eastern and North Western Provinces.

We still have something to lean on at this hopeless situation. We still see the morale of the soldiers and security forces personnel on duty at roadblocks and high profile institutions. We see our Army Commander talk early morning on the television and trying his best to lift sagging morales of citizens. Those wearing the Army uniform faced bigger demons when guns and bombs decided our futures during a cursed three decade period. Even the most disciplined citizen was vulnerable to fall prey to a terrorist attack then.

But strangely that discipline is what is called for a in a large dose to fight the pandemic. If you don't know what that means just look at how a military man in uniform and on the street gets about his duty; never dropping his guard.
We need something to lift ourselves from this environment that's spelling doom and gloom. We didn't much realise what to do other than stare into the scores of people with a military background who were being appointed to handle administration in state institutes. If that is not enough we have a president, an ex-military man, who struts about implying the message 'we'll be back in a win-win situation' if you listen to me. COVID related deaths are rising slowly and time is ticking awfully at snail space. We should allow those in power to raise our spirits, for now.