---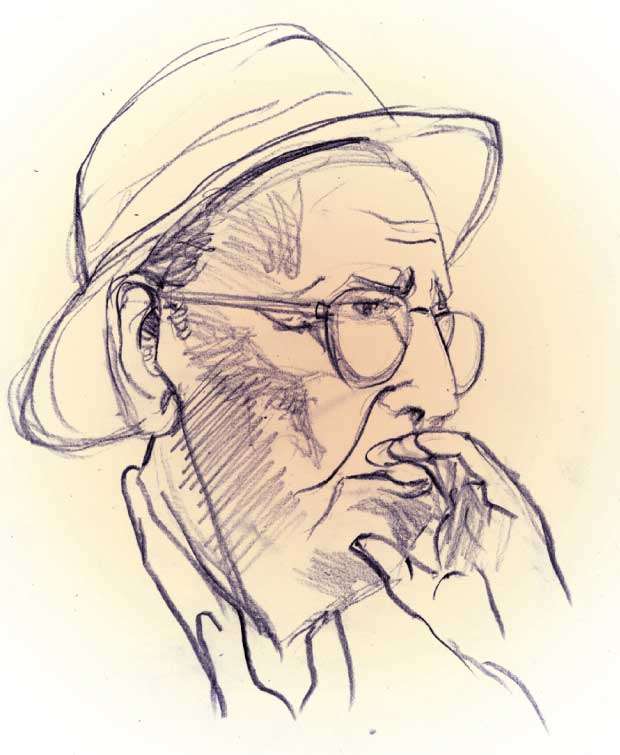 One of Sri Lanka's greatest stories of recent times-- a story that may never be told again—comes to a sublime end today when a grateful nation and the government give a state funeral with full honours at Independence Square to Dr. Lester James Peries, a genius widely acclaimed as the Father of Sri Lankan cinema. After a prolonged illness he went to his eternal rest significantly on Vesak night when Sri Lanka marks the birth, enlightenment and death of Gautama the Buddha.
For about six decades, since the Rekhawa revolution of 1956, Dr. Peries lifted Sinhala cinema to national and international fame with more than 20 masterpieces ranging from 'Sandeshaya' and 'Gamperaliya' to 'Nidhanaya' and 'Delowak Athara'. In one of his last interviews Dr. Peries who is ranked with India's legendary Satyajit Ray and Japan's Akira Kurosawa said he was essentially self-taught and one of the greatest lessons of his life was to learn from his mistakes.
Some of the Sinhala cinema's other giants, in a television interview on Monday said that besides his extraordinary and unparallelled talent in cinema work, Dr. Peries was much loved and respected by film actors, actresses, other members of the cast and technical crew for his great humanity. Among the virtues they identified were his sincerity and humility.
He sought not personal gain or glory, power or privileges but glory did come to him and perhaps even a century later we will be talking about Dr. Peries and his great or noble achievements. One of these many achievements was that his films were appreciated and acclaimed not only by the intellectuals here and overseas but even by the common people who saw deep meaning in his films though there was no sex or sensation as from Hollywood or Bollywood.
For instance when he wanted to make a film out of Martin Wickremesinghe's famous novel 'Gamperaliya', the writer was not too keen and told Dr. Peries it would be difficult if not impossible to make a good film out of it. But nothing was impossible for Dr. Peries and 'Gamperaliya' turned out to be one of the greatest films made in Sri Lanka and also won international awards or honours. Playwright Ediriweera Sarachchandra championed the film, writing "At last a Sinhala film has been made which we could show the world without having to hide our heads in shame. I want to say a great film has been made of a great novel."
Dr. Peries had the qualities of Rudyard Kipling's "Man". He kept his head above his shoulders while others around were losing theirs and blaming it on him. He trusted himself when others doubted him and more so made allowance for their doubting too. He waited and was not tired by waiting and even if he was lied about did not deal with lies. He could meet with triumph or disaster and treated those two impostors just the same. Dr. Peries filled every unforgiving minute with sixty seconds of distance well run or a film well done.
In deed as the well-known poet Henry Wadsworth Longfellow would say, "the heights reached by noble people, reached and kept, were not attained by sudden plight; but they, while their compatriots slept, were toiling upward in the night." So did Dr. Peries. He worked day and night with meaning and direction, drive determination and dynamism though at times he had to face near bankruptcy after making 'Rekhawa' and some other films.
For Sri Lanka Dr. Peries was what Shakespeare was to Britain and the world. As Mark Anthony said at Caesar's funeral oration, "His life was gentle, and the elements so mixed in him that nature might stand up and say to all the world, "This was a man."
Dr. Peries's last wish was that a State sponsored film archives be set up to restore and preserve Sri Lankan films. As he is laid to rest today his soul would perhaps whisper the famous Psalm, "Goodness and mercy all my life shall surely follow me and in God's house forever more, my dwelling place shall be".