---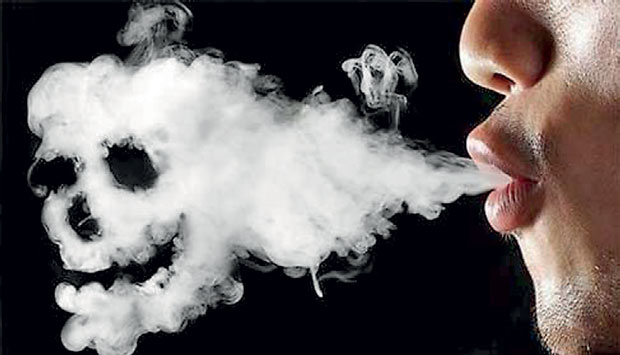 PTI: Higher taxes on tobacco could reduce its consumption by at least one-third and save about 35 to 45 million lives in South Asia, including India, a study said recently.
The analysis published in The British Medical Journal said South Asia with a population of 1.1 billion adults has about 170 million adult smokers - and mostly from India - and very low rates of cessation.
The analysis calls on the South Asian countries to implement the World Health Organisation's (WHO) global tobacco control treaty, including high tobacco taxes, smoke-free public spaces, warning labels, comprehensive advertising bans and support for smoking cessation services.
The study was conducted by Prabhat Jha, Director, Centre for Global Health Research at St Michael's Hospital in Toronto.
He said the study looked at 140 million current and future smokers, aged under 35 years (about 33 million of whom are current smokers, aged 25-34 years, and 107 million under 25 years who have not yet started) and 100 million current smokers over 35 years (out of 171 million smokers at 15 years or more). "Unless large numbers of them stop smoking, at least half of the 140 million young and future smokers would die because of smoking. At least half of these 70 million deaths would occur before the age of 70. Not starting smoking or complete cessation before age 40 would avoid nearly all of these deaths.
"In 2010, most of the roughly 170 million adult smokers in South Asia were male and lived in India. A substantial number of people in India smoke cigarettes and bidis (small, locally grown and mostly unregulated form of smoked tobacco)," the
analysis said.
It said in India and Bangladesh, cigarettes have gradually displaced bidis, particularly among younger and illiterate males.
"South Asia has large and growing numbers of tobacco users and very low rates of cessation. Effective implementation of the Framework Convention on Tobacco Control, particularly its tax provisions, could reduce tobacco consumption by at least one-third and save about 35-45 million lives," it said.
Jha said a tripling of the excise taxes, designed in particular to decrease substitution from more expensive to cheaper brands would likely reduce smoking in South Asia by at least one-third.
"The benefits of a one-third reduction in the 100 million current smokers over 35 years depend on their age of cessation. Conservatively, such a reduction might avoid about 10-20 million deaths, most of which would be before 2050," Jha said.
"Indeed, the loss of life among Indian male cigarette smokers is as extreme as now observed in prolonged smokers in high-income countries," the study said.
It stated that annual increase in tobacco tax has mostly been below the rate of inflation and income growth, thus cigarettes remain affordable.
"In fact, the stock price of the cigarette industry has risen after ineffective budgets such as the February 2017 budget in India, which increased cigarette taxes by well below the rate of income growth," it said.
The analysis also quoted a report by the Asian Development Bank on five Asian countries, including India, which stated that increasing the price of cigarettes by 50 percent through excise tax increases of 70-122 percent would reduce the number of current and future smokers by nearly 67 million and reduce tobacco deaths by over 27 million in the five countries.
"Moreover, about US $ 24 billion additional revenue would be generated annually," the analysis quoting the
report said.
Noting that "most chewed tobacco products are unregulated" and may contain high levels of toxic and carcinogenic substances, the analysis said that chewing cessation is also uncommon and below 5 percent at ages 45-59 years in both India
and Bangladesh.
Jha added that the price of cigarettes, bidis and chewing tobacco is lower in South Asia than in high-income countries in the West because the excise taxes are so low.