---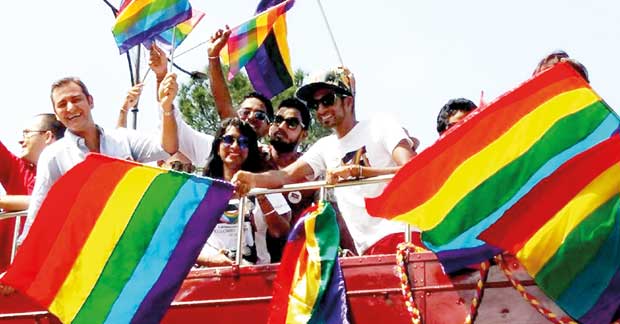 This month the Sri Lankan Government made bold and unequivocal promises to ensure all our individual human rights are protected as equal citizens.
Speaking before the United Nations, Deputy Minister of National Policies and Economic Affairs, Dr. Harsha de Silva, reaffirmed Sri Lanka's commitment to the full realisation of human rights in our country.
Minister de Silva was head of the delegation at Sri Lanka's Universal Periodic Review (UPR), which is a chance for the UN to review our human rights record. He said that the Sri Lanka that is participating in the UPR today is a country that is heading in a new and positive direction, ensuring that the rights of all citizens are protected and that the dignity of all is upheld.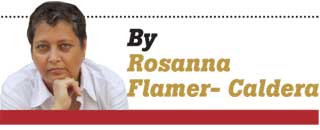 This public assurance before one of the world's most esteemed institutions is a welcome development to be commended and celebrated. Indeed, it is part of a generally progressive trajectory in terms of Sri Lankan human rights, which includes proposed law reform and an increase in supportive public rhetoric and international political action.
In November 2016, for example, Sri Lanka was among a majority of states that voted at the UN General Assembly to block a hostile resolution posing an immediate threat to the establishment of the UN Independent Expert on Sexual Orientation and Gender Identity (SOGI). In the same year, our government introduced the Gender Recognition Certificate at home, allowing transgender people to legally change their documentation. In the National Human Rights Action Plan (NHRAP) 2017-2021, there are further proposals to include protection against discrimination based on gender identity.
"Despite social, political and cultural challenges that remain with respect to reforming law, Sri Lanka remains committed to law reform and guaranteeing non-discrimination on the grounds of sexual orientation and gender identity"

However, as I often remind regular readers of this column, there are still serious human rights issues to address in Sri Lanka. At last week's review, there were no less thanseven specific recommendations from UN member countries to amend sections 365 and 365A of our Penal Code, which targets LGBTIQ people in consensual, adult relationships. A further six nations recommended that Sri Lanka adopt measures to combat the discrimination faced by its LGBTIQ community.
I am very grateful for the efforts of the international community, which continues to raise these valid concerns over the treatment of the LGBTIQ community in Sri Lanka: an intervention greatly appreciated.
In response to the issues raised, Deputy Solicitor General [DSG] Nerin Pulle underlined the government's commitment to reforming the Sri Lanka's penal code to ensure that it meets international human rights standards.
DSG Pulle added that the right to non-discrimination on the grounds of sexual orientation and gender identity is 'implicit' in the Sri Lankan constitution and, with the reform, will soon be made an 'explicit' guarantee in law. This follows a recommendation made by the sub-committee on fundamental rights in Sri Lanka following a wide public consultation.
He then quoted from a recent ruling of the Supreme Court of Sri Lanka, which attested: "The contemporary thinking [is that] consensual sex among adults should not be policed by the state nor should it be grounds for criminalisation".

In summary, the DSG told the UPR: "Despite social, political and cultural challenges that remain with respect to reforming law, Sri Lanka remains committed to law reform and guaranteeing non-discrimination on the grounds of sexual orientation and gender identity."
This is powerful stuff. Senior members of our government could not be any clearer in their vocal commitment to improving protections for vulnerable LGBTIQ people in our country.
But these are still only words. Although Sri Lanka has international obligations and has made binding commitments by signing up to various human rights treaties, the UPR process - and indeed the UN itself – has no political power over our government and cannot therefore hold it to any promises. I believe that is as it should be; our parliament is sovereign and we remain a self-governed democracy.
So then, who will hold the government to account? The answer is, of course: us, the Sri Lankan people. We are the only ones to whom the government must answer, and it is, after all, our collective well-being and basic rights protections that are under examination.
The reform of the discriminatory elements of our law must remain a key battleground. No one deserves to be targeted by the state because of who they are or whom they love. Our government has shown significant resolve in pledging to address the criminalisation faced by the Sri Lankan LGBTIQ community and to guarantee the basic rights that have for so long been denied.

To be clear, lesbian, gay, bisexual, trans, intersex and questioning (LGBTIQ) people are those whose sexual orientation or gender identity does not match convention. They are doctors, politicians, street sweepers and everything in between.They are our neighbours. They are our daughters and sons, brothers and sisters, parents and grandparents. They are ordinary Sri Lankans who are a part of every subsection of society. They are all of us. But, whether LGBTIQ or not, surely,we are all entitled to the full enjoyment of all human rights?
At our country's last UPR, five years ago in 2012, Canada and Argentina had recommended that we scrap sections 365 and 365a and strengthen measures to eliminate all discriminatory treatment based on sexual orientation and gender identity. This month the conversation was renewed, albeit with a more concrete commitment to tackling discrimination from our end.
Now all we have to look forward to is the government fulfilling on this commitment. I hope in another five years' time the same conversation will be redundant.