---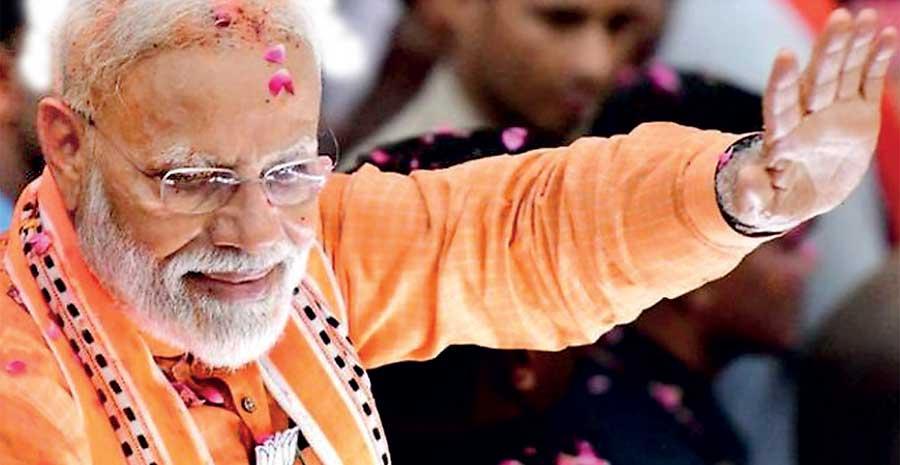 In India the tendency of criminals getting elected increases

They all have their kith here too
Indian elections for Lok Sabha that concluded last week, shattered all 'independent and expert' predictions leaving pro-BJP forecasts perfectly right.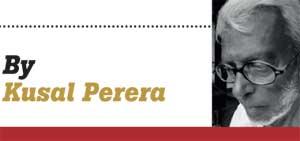 The BJP with Modi romped home with an historical win, backed by all Hindu segments of Indian society rallying around it.
That left out Tamil Nadu, Kerala and Andhra. All three in the Dravidian South of India.
Numbers show, under Modi's style of political Governance, there is a very conspicuous bundling together of 'Hindu' votes at every level of society.

Compared with the 2014 Lok Sabha elections that again was a stunner, the Modi-led DNA has this time improved further on the percentage of Scheduled Caste (SC) votes from 17.7 per cent to 34.3 per cent.
Scheduled Tribes (ST) from 38.2 per cent to 42.2 per cent. From the poorest 20 per cent at the bottom from 31.9 to 39.2 per cent.
The richest 20 per cent at the top, from 27.8 to 33.1 per cent.
Considered the rich, urban middle class, the second 20 per cent at the top from 27.7 to 33.0 per cent.
Modi increased his number of constituencies from 190 to 207 in rural India as well.
These have all been increases from Hindu votes in all those social segments.
Modi's parental organisation the RSS and its extreme Hindu affiliates were used against marginalised communities including Christians and exclusively against Muslims to establish an aggressively dominant Hindutva Order in social life.

Their anti-Muslim campaign was used as the binding factor in bundling the whole Hindu population of one billion into a single voting bloc. That includes 43 per cent of Hindus termed 'Backward Class' in India.
Presenting her Commission's Annual Report this March, UNHR High Commissioner Ms Michele Bachelet said they have received reports of increasing violence against minorities, in particular against Muslims in India.
The previous day, the Indian Chapter of the Amnesty International released their report that said, the number of hate crimes including assault, rape and murder against marginalised groups in 2018 were 'disturbing'.
On February six this year, Modi's Government was compelled to present details of religious violence to the Lok Sabha, which they termed 'sectarian' violence. Numbers revealed growing violence with the year 2016 recording 703 cases of violence accounting for 86 deaths and over 2,300 reported injured and in 2017 the numbers increasing to 822 cases of violence accounting for 111 deaths and over 2,380 reported injured.

Violence was most witnessed in States where the BJP was in control. Uttar Pradesh in particular, where the overwhelming majority is Hindu and the BJP is heading the State Government, 195 cases of religious violence were recorded with 44 deaths and over 450 injured in the year 2017.
Vinay Katiyar, a BJP Lok Sabha MP told media in New Delhi on February seven this year, Muslims had no business being in India and should go to Pakistan or Bangladesh.
Modi openly tagging his BJP with such 'Hindutva' extremists for this 2019 Lok Sabha elections was done with purpose. BJP fielded Pragya Singh Thakur a suspect facing criminal charges for her involvement in a series of bombings in 2008that left 06 people dead. She won the Bhopal constituency very comfortably.
The tendency of 'criminals' coming in as candidates and getting elected had been in the increase at every election since India was opened to the global market economy.
After the 2014 Lok Sabha elections, 34 per cent elected had criminal charges filed against them from extortion, rape, murder, attempted murder to kidnapping. This 2019 Lok Sabha elections have 233 (43 per cent) with criminal charges elected as MPs, an increase of 09 per cent from the previous Lok Sabha according to a study by National Election Watch (NEW) and Association for Democratic Reforms (ADR).

Of the 303 BJP MPs elected, 116 have criminal charges filed against them. All these numbers are indications of how much muscle power would have been used during election campaigning to boost Hindutva arrogance against Muslims and other minorities in their constituencies.
This criminalisation of Indian politics in the largest democracy on earth goes hand in glove with the free market economy and Modi's Hindutva extremism.
There is a political nexus between RSS and other extremist affiliates organising 'vigilante groups' in local areas and Hindutva Crorepatis getting into direct politics.
This political nexus and the 'neo Hindutva' dominance that has emerged as a result, is the product of a reformed RSS and Sangh Parivar as politically active affiliates of the Modi Government.

Their dominance at the local level with patronage from the Central government and from most State administrations has turned State authorities including law enforcement agencies into pro-Hindutva agents and a major reason for impunity. That is backed by the 'neo Hindutva' dominated media that was considered professionally independent and free, some time in history.
Once a freelance journalist for the 'Pulitzer Centre for Crisis Reporting' and a political observer of the Indian Sub-continent, Aman Madan wrote to 'The Diplomat' on 23 January, 2019 '…..today, the BJP has doubled down and transformed previously independent media outlets into State mouthpieces for the sake of minimizing criticism and disseminating their own narrative.' Elaborating how the Hindutva ideology is being fostered Aman Madan writes"
"While the systematic co-optation of the country's media works in the BJP's favour as the party prepares for elections in 2019, control over the country's media is about something more sinister. Control over the nation's press is an attempt to promote a Hindu nationalist or Hindutva agenda across all of India's institutions. It is also an attempt to hegemonize its communal narrative in an officially secular country with a large Hindu majority."

This is more revealing as to how the Modi government intrudes into the social psyche with its own
fixed narrative.
"In order to achieve this, the government relies primarily on one network: Republic TV. Republic TV began in 2017 and was anchored by one of Indian media's most famous media personalities, Arnab Goswami. Republic TV appealed to the worst of the Indian media's characteristics. It was loud, brash, and theatrics mattered more than civil discourse," wrote Aman Madan in The Diplomat.
He also says 'it is not uncommon for the various regional language channels to display a level of acquiescence to the Government's communal narrative.'
It is not just the RSS, the Shiv Sena, the Sangh Parivar and other Hindu Parishads, cannibalising grassroots politics for Hindutva dominance that resulted in this unprecedented 2019 Modi victory.

It is also the media, both nationally and regionally, that continued to create and socially cement the Hindutva fanaticism across India that helped Modi victory.
Added is the seriously growing 'criminal factor' in local politics with the 'filthy rich' from a heavily corrupt free market economy taking to direct politics.
This newly elected Lok Sabha has 88 per cent (475) Crorepatis sitting as MPs, higher than the 2014 Lok Sabha with 82 per cent and the 2009 Lok Sabha with only 58 per cent. Most of those 233 presently elected MPs with criminal charges are definitely within these 475 Crorepatis elected to the Lok Sabha proving Modi's election victory is all about criminalising politics with a neo Hindutva nationalist cry against minorities and in
particular the Muslims.

Interestingly, a 'name change' here with Sinhala Buddhist labels, would provide an insight into the unfolding anti-Muslim campaign begun in Aluthgama-Beruwala in June 2014 through Gintota, Ampara and to Digana in 2018 March.
The same actors and sponsors are seen queueing up since the Easter Sunday attacks creating uncertainty and fear in Kurunegala district, once again focused on the Muslim community.
The RSS, Shiv Sena and Sangh Parivar certainly have Sinhala Buddhist parallels. So is the co-opted Indian media and the Republican TV with its main anchor Arnab Goswami.
They all have their kith here too. Then comes the 'filthy rich' that emerged with the free market economy getting into direct politics, bargaining for Sinhala Buddhist political power and the extent to which, local politics has been criminalised with impunity.
On impunity, the Human Rights Commission (HRC) of SL after a field visit to badly affected areas in Kurunegala District, writes to the Acting IGP on May 24 thus
"In Bandara Koswatte, the mob attacked the main mosque despite Police and Army presence. In Kottampitiya, the villagers were asked by the Police to move off the main road because of possible attacks, but failed to prevent the mob from attacking the village.'
There are many complaints against Police and security forces over inaction and also questions on 'release of suspects'.

The letter says:
"Upon examining the records of the Bingiriya Police station, our Commission observed that, while the suspects had been taken in for engaging in communal riots (bailable only in exceptional circumstances by the High Court) they had been released on police bail for mischief."
None different from allegations against law-enforcement and Hindutva racism under Modi government.
None different from vigilante campaigns and attacks against Muslim communities under Modi rule.
None different from media coverage that promoted the Hindutva agenda across all institutions in India. Coincidentally, a photo that went about projecting Modi as Mr Clean was one where Modi carries a Lotus flower. Here down the Bharatiya Road, it is still a Lotus Bud yet to bloom.