---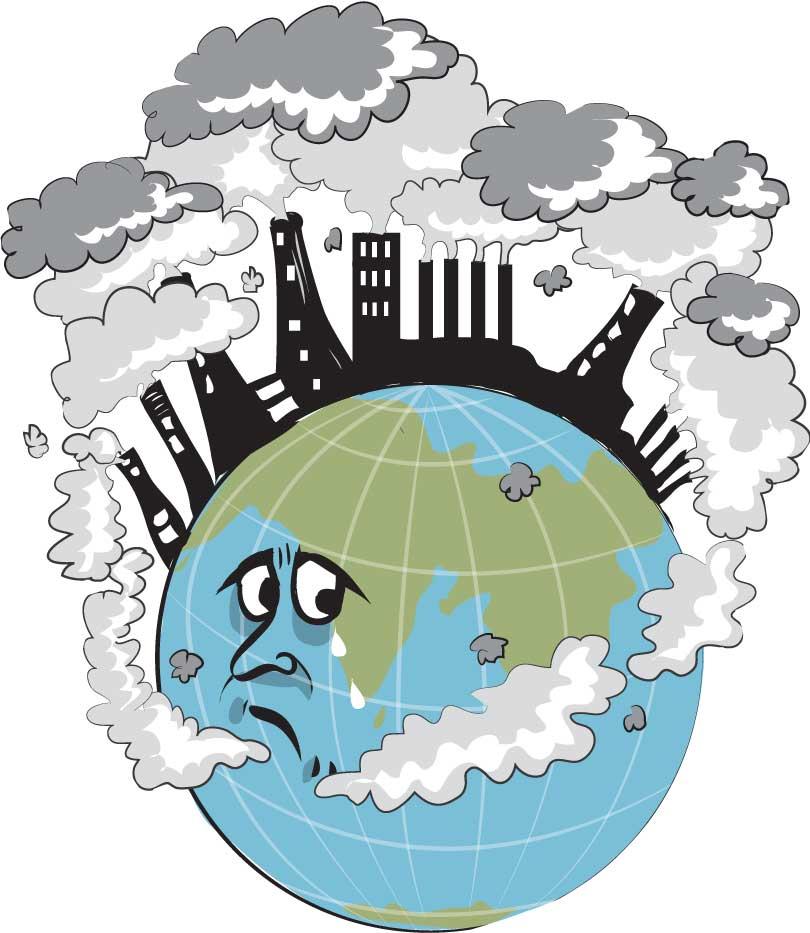 With teenagers such as Sweden's Greta Thunberg giving leadership to the world in the crusade against global warming and climate change, United Nations today marks World Environment Day—a platform for action to encourage worldwide awareness and action to protect our environment. Since it began in 1974, the event has grown to become a global platform for public outreach that is widely celebrated in almost all countries except perhaps the United States which still happens to be the world's most powerful country thought its unpredictable and sometimes eccentric President Donald Trump still sees global warming as a Chinese hoax.
According to the UN World Environment Day is the "people's day" for doing something to take care of the earth. That "something" can be local, national or global. It can be a solo action or involve a crowd. Everyone is free to choose, though the powerful Donald Trump has pulled the US out of the Paris climate change treaty of December 2015—a treaty which 195 countries signed though Mr. Trump—considered by most international analysts as reckless, arrogant and dangerously unpredictable—insists he will encourage the production and the use of fossil fuel, coal power and other polluting sources energy instead.
Greta Thunberg and other teenagers are leading the world in the battle against global warming while wicked and selfish people are trying to destroy creation. This reminds us of the inspiring scripture passage "The wolf will dwell with the lamb, and the leopard will lie down with the goat. The calf, the young lion, and the fattened calf will be together, and a child will lead them".
The UN says each World Environment Day is organized around a theme that draws attention to a particularly pressing environmental concern. This year's theme is "Air pollution".
In Sri Lanka extensive air pollution continues to take place through the Norochcholai coal power plant, the hundreds of thousands of fossil fuel vehicles that we import every year and factories which do not observe anti air pollution practices. We hope the government—led by President Maithripala Sirisena and Prime Minister Ranil Wickremesinghe—will at least cooperate in this vital area though they are publicly at odds on economic, security and other issues.
With the Presidential elections due by November this year we hope the President—who is also in charge of the environment protection ministry—will work jointly with the United National Front government to reduce air pollution and related issues such as excessive clearing of forests, extensive sand mining and disturbance of the delicate eco-balance.
To do these we need national stability and sustainable eco-friendly economic growth. Progress towards this was lasted on April 21 Easter Sunday when Islamic States-linked terror groups here launched a suicide bomb attacks on three churches, three five-star hotels and two other places in Colombo. The security forces moved swiftly to crackdown on these groups, with about 300 suspects now in remand or under detention orders though, as the President says some extremist elements are spreading fake stories that thousands are in custody.
As Sri Lanka's Muslim community celebrates Ramazan after 30 days of fasting and reverential prayers some party political oriented extremist groups apparently tried to provoke ethnic violence. But the crisis was defused on Tuesday evening when several Muslim Ministers, State Ministers and deputies decided to resign from their posts to allow the CID and other investigative units to carry out their probes without any alleged political pressure. They will remain in the government as backbenchers till the probes are completed hopefully within a month.
We hope this move will help bring about inter-religious and inter-racial unity in diversity and restore stability to achieve the important goals such as a joint battle against global warming.