---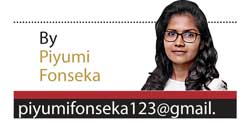 The woeful plight of SriLankan Airlines is a major issue under close scrutiny. People also seem disappointed that action against those who are alleged to have been responsible for this situation is dragging too long. Seeking an insight into this burning issue, the Dailymirror interviewed Deputy Minister of Public Enterprise Development Eran Wickramaratne. Following are the excerpts of the interview.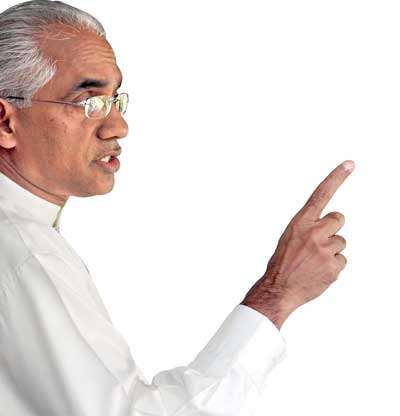 Q What is the role and the main concerns of the Public Enterprise Development Ministry?
This ministry is a new one which was created to monitor many loss-making state-owned commercial enterprises in the country. They have been found to be inefficient and the administration corrupt. So, the government was of the view that this is not fair for the public to keep financing the waste, losses and the corruption. The government wanting to put their affairs into order are looking at options. We are also studying examples of other countries such as Singapore and Malaysia. It is a big portfolio so I am assisting the minister.

Q Let's talk about SriLankan Airlines which has now become a heavy burden to the government. You had said that the cancelling of the deal with Emirates caused the current financial situation of the national carrier. Was that the only reason?
The perspective is not like that. I talked about aviation history of the country. After years and years, 'Air Ceylon' did not make progress so we created 'Air Lanka' that also went bankrupt. Then, we created the 'SriLankan' that did not do well either. However, in a period of ten years in which Emirates had a management contract with SriLankan airline, the losses were minimised; the airline became profitable later. However, Emirates pulled out as a result of the way the then government treated them. It is unfair that top people flying high are paid by people walking on roads. There is no one reason why SriLankan is making losses. Firstly, the airline industry is very tough industry; secondly there is corruption; the Weliamuna report gave some direction on the corruption. We have clearly overpaid for a purchase of aircraft. These purchases have to be probed and criminal investigation launched into them. According to the government estimates, SriLankan has accumulated a loss of Rs.140 Bn (US $973 Mn) on top of a massive liability of Rs.137 Bn (US $ 950 Mn) at March 31, 2016. The former regime made so many appointments of unqualified and inexperienced people to posts of the airline that is part of very specialised industry. The previous government had appointed two people without any airline experience whatsoever as Chairman and CEO of SriLankan Airlines.

Q Currently, the government is looking for a possible tie-up with another airline. Will anyone be willing to buy this airline and shoulder this burden?
No.

Q The Finance Minister has recently said the Treasury funding of the airline would be continued only for another six months. If the government cannot find a partner in another another airline during these six months, are there any options being considered by the government?
Logically, unless the government can find a partner to revamp the airline after six months, it will have to be closed. If the government wants to have the airline as a going concern, it will not be a commercial decision but a political one. Countries make political decisions on their airlines. If that is a political decision, we should find the best way to fly our flag. The best way is to find a partner that will bring some equity into the transactions and their management of the airline just like Emirates.

Q Shouldn't the SriLankan undergo restructuring before it is sold to another airline?
I think both should be done simultaneously. While we are also looking for a partner, Sri LankaAirlines should go ahead with their restructuring programme that can be discussed when a potential partner arrives. If we keep looking only for a partner for three months or one year, we will be in the same place. SriLankan has a restructuring plan.

Q If the carrier is to be restructured, will the current management of the carrier be changed?
There have already been some changes in its management. There is now a new board of control that was appointed more than year ago. SriLankan now has a commercial head and a CEO. These people appointed by the board have international experience. Any future changes, will be board decisions. But, I think there will be no more changes in the management because at the moment they are working on a [feasible] plan.

Q What is that plan? How will the revamping of the airline be done?
Basically, our objective of the revamp is to bring in a partner, to help with management and also to bring in equity. We are representing the shareholders of SriLankan and want to eliminate losses so that tax payers do not have to fund the airline. Currently, the National Savings Bank is in the process of appointing their international financial adviser. That will be done in the next few days. After that, the National Savings Bank will issue a proposal at which stage any international airline or investor will be able to express their interest formally.

QIn order to get the country out of its economic problems, the government has decided to increase taxes. At this rate, the government will be unpopular. What would you say about this?
Theoretically we like if there are no taxes. Government revenue is essential in order to provide basic services to society. At our level of capital income, the government revenue should be at least 20% of the GDP. Countries with developed economies have 30-35% of the GDP. It is a myth that the taxation is bad; but, taxes must be used properly. Sri Lankan government revenue is very low. What did the former regime do? They gave tax concessions to the privileged and business classes by disadvantaging the poor and the working class. The former government kept the economy rolling by borrowing. While the opposition is trying to highlight a single issue like taxation and the VAT, they should have a look at the total picture.

Q Apart from taxation, are there any other options?
It is actually a very important and valid question. Taxation is only one side of it. Other sides are the fiscal policies such as costs and revenue. Further, the actual economy also must grow. When the former government launched public expenditure programmes by deciding to build an airport which has no aircraft, a port which has no ships and roads which don't give an economic return, the net benefits have not been considered. There was no multiplier effect on the economy. The real economy will go up, if the people manufacture more, export more, create jobs and begin new industries.

Q All of these problems have been caused by the reckless decisions taken by the former government. But it is now the people who have to shoulder the burden. Why is the Yahapalana government putting more burdens on people?
It is the people who elect representatives and politicians. They take good decisions and bad decisions. If they take good decisions, they benefit by it and if they make bad decisions, they will suffer its down sides. While corruption needs to be punished through the law, the people too have a responsibility. If they want a better outcome, they need to elect people who have integrity and knowledge.

Q Even after you have found all the information regarding the current fate the SriLankan and what caused it, why don't we see any legal action being taken against those who were responsible? Is there any pressure to stop the matter being investigated?
I am ashamed to tell you that we have been slow in prosecuting those answerable based on the Weliamuna report. We will follow up issues as highlighted on that report according to which the capital commitments the SriLankan Airline had made amounted to Rs.2.3 billion in addition to its losses. The report included a high level of corruption, serious financial crimes and suggestions of money laundering by the airline management. We will not sweep them under the carpet.

Q After this government was elected, many allegations of corruption, murder and misuse of state property were leveled against the Rajapaksas. On the SriLankan issue, apparently it was former president Mahinda Rajapaksa who was responsible [for its debacle]. When will the blame game stop?
There are two sides to it. It is actually not a blame. It is justice that needs to be pursued on behalf of the people. It is the people who are telling us to take action against those who have robbed the country. There are hundreds of files on which work has been completed but they have not been able to put into the legal prosecution frame because there are too many things to be done in the judicial system. I am calling for a special court to hear corruption and fraud so that we can speed up the process of all of these cases.

Q This is about the Economic and Technology Cooperation Agreement to be finalised with India. Are there any possibilities of long-time negative impacts on trade and other sectors of Sri Lanka due to the ETCA?
It is a wide agreement. We are not selecting sectors to be focused on the pact, neither are they. India is the next fast growing economy and geographically we are next to it. We have two options either we benefit from it or ignore it. Already many countries have had free trade pacts with India. Sri Lanka has debated issues but have not taken decisions missing out on almost a decade. If we had signed a trade agreement with India ten years ago, we could have become the second country in the world next to Singapore.

Q Are you happy you are in politics?
I never answer that question. If you observed how I responded to the previous phone call; did I look happy? I never ask myself whether I am happy or not. I came into politics to do what I think right and I will quit at the right time.