---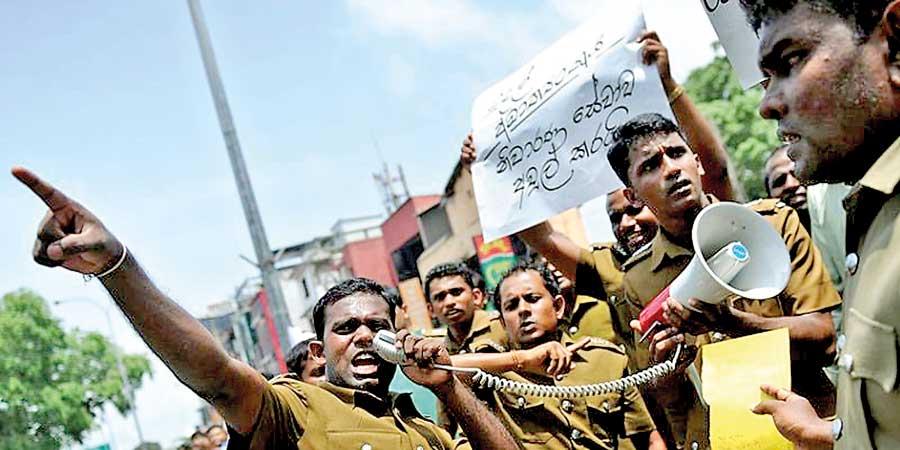 The average citizen of this country is often found guilty of some offence because of not knowing the law. At the present moment Public Health Inspectors (PHIs) are encountering problems because the powers delegated to them by the Ministry of Health are not legalised under the Quarantine Act. But there are citizens who are aware of the law, and the amendments to them. In an educated community like this there might arise a situation where we might see citizens challenging these PHIs when they give out instructions when doing rounds. This is why these PHIs want the quarantine regulations gazetted; because then there will be a legal hold when these officials hand out instructions to the public.
If the instructions given by the PHIs are not supported by law then citizens who are forced to follow them see an opportunity to file a case based on the fact that their fundamental rights have been violated. In a democracy a standout feature is that the law is applicable to all. During the COVID-19 pandemic everybody has been asked to wear face masks and maintain social distancing. But there have been occasions when these guidelines haven't been imposed on certain privileged individuals.
For the record none of these basic guidelines were honoured by those who attended the funeral ceremony at which the last rites were conducted for the late Arumugan Thondaman. The country's elite lawmakers were present at this funeral, but questions were raised as to whether they honoured the one metre distance?
There was also much talk about an American state official setting foot in Sri Lanka, but not being subject to a quarantine period.
"This is why these PHIs want the quarantine regulations gazetted; because then there will be a legal hold when these officials hand out instructions to the public"
What alarms us is that schools are expected to recommence next month and if social distancing is not honoured then these children could be in a position of vulnerability.
Culturally we are not accustomed to honouring private space. This is the distance maintained between two individuals; in most Western countries it is more than two feet. However we see this distance being maintained at ATM machines in banks in Sri Lanka; is to ensure the customer behind you doesn't see the pin number you key in. Most people don't think it is unappropriate to touch or rub against another when in public.
But COVID-19 changed all that. One of the best things that happened due to this pandemic was that we now honour the distance maintained between individuals; even if we don't honour the individual next to us.
The next big challenge is conducting the upcoming Parliamentary Elections without affecting the quarantine programmes in place. Several mock elections were carried out in this regard and people have been educated as to how to attend a poll; taking your own pen to mark the ballot paper standing among other key instructions.
But if Sri Lanka needs to maintain this reputation of being a country which handled COVID-19 remarkably it must strengthen the resolve of the PHIs. For this the powers delegated to them must be legalised.
But the PHIs have threatened to carry out trade union action and refrain from engaging in election duty because their demands haven't been met.
The PHI Union have affirmed it is the responsibility of the Ministry of Health that the quarantine regulations and the restrictions imposed by the Presidential Task Force are approved by the law.