---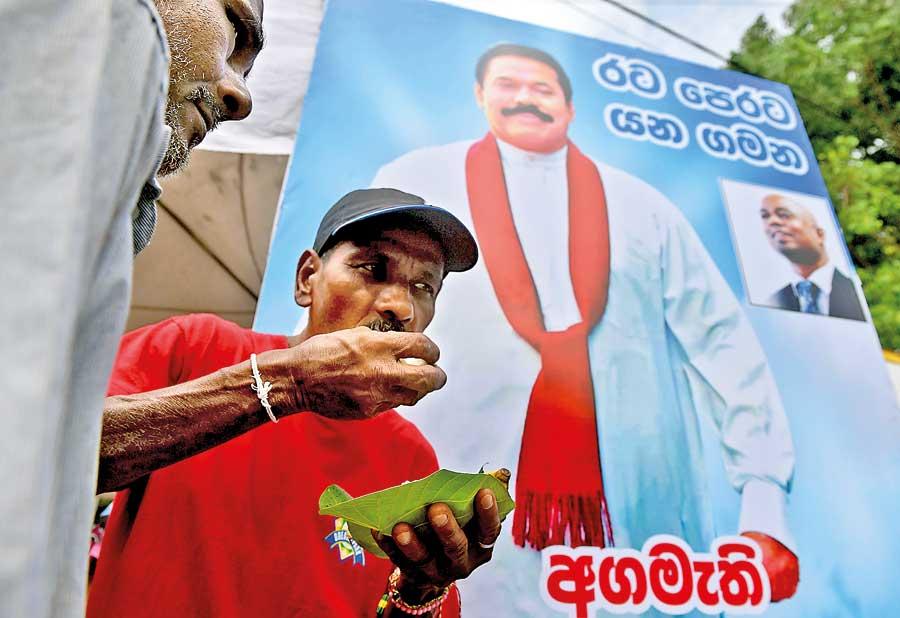 A debate over the principled and capable representation of people at national as well as provincial level had been initiated at the tail-end of the Mahinda Rajapaksa administration by concerned people
Jeevan Thondaman, a barrister and the only son of the late Arumugan Thondaman, was appointed the General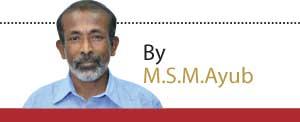 Secretary of Ceylon Workers Congress (CWC), the largest trade union in the plantation sector on Wednesday, following a unanimous decision by the CWC politburo.
Out of the 225 members of the last Parliament, 102 members were from political families whose ancestors of close relatives have also been in the House, according to a recent survey. The outcome of the research was revealed at a forum conducted in November last year by the Verite Research, a Colombo based think-tank which runs Manthri.lk, a website that tracks legislators.

Some of these members had ridden to the legislature and later to higher positions on sympathy waves that had been created by the assassination of their husbands or fathers. Sirima Bandaranaike, Srima Dissanayake, Srimani Athulathmudali, Hema Rathnayake, Sumedha G. Jayasena were some of them. Four out of five members of the Bandaranaike family were elected to Parliament and three of them became heads of State.
To be a prominent figure is the main factor that helps a person to be voted to power, rather than to be educated, experienced or dedicated to public service. And to be a close relative of a politician who had already been elected to Parliament or a provincial council in turn would suffice in most cases for a person to outshine his or her rivals at an election. Thus it was told at the above forum that about 80 out of those 102 Parliament members were "highly spoiled children of politicians who have entered Parliament on the strength of their parents and did not even attend a funeral of constituents."

The need to elect competent and decent people to law and policy making bodies at national as well as provincial level has been a debate since Independence, especially after the 1970 General Elections at which the United Front, an alliance led by Sirima Bandaranaike, obtained two thirds power in Parliament. The situation was aggravated subsequent to the next election in 1977 when the United National Party (UNP) won five sixths of seats in the House. During the period between 1977 and 1994, gun-toting 'Honourable' members of Parliament invaded polling booths and opposition rallies during by-elections, local council elections and the only referendum held in the country in 1982.

The situation came to a head during the Mahinda Rajapaksa regime between 2005 and 2015 with many rogue local council leaders affiliated to the ruling party running amok in many parts of the country. This was a key reason for the defeat of the United Peoples Freedom Alliance (UPFA) at the Presidential as well as Parliamentary Elections in 2015.
A debate over the principled and capable representation of people at national as well as provincial level had been initiated at the tail-end of the Mahinda Rajapaksa administration by concerned people. As a result the 'March 12 Movement' was launched at the initiation of the Peoples Action for Free and Fair Elections (PAFFREL). A declaration with 8 basic principles for political parties for the purpose of selecting candidates was signed by almost all political parties and the leading religious leaders on March 12, 2015.

The candidates for any election should be free of bribery and corruption, free of anti-social trades, environmental friendly, free of abusive financial contracts, close to their electors and should not be criminals or persons abusing authority while political parties should provide adequate opportunities for women and youth, according to the declaration. However, no major party seemed to have at least thought about these criteria when they selected candidates for the Parliamentary Election held in August in the same year.

Former Chairman of Committee on Public Enterprises (COPE) and the General Secretary (leader) of the Communist Party of Sri Lanka (CPSL) said a few days ago that only a handful of members in the Parliament that was elected in August 2015 were qualified to be called lawmakers. He listed four qualifications that a Parliamentarian should possess. They are the capability in contributing to law making, policy making, monitoring of public financing and representation of people who elect them to the legislature.

Revealing some startling facts about the so-called people's representatives, Gunasekara said that some MPs in the last Parliament had not spoken in the House since they were elected and some who had been in more than one Parliament had been so even until they retired from Parliament. He stated that some of these dumb members had polled the highest number of votes at the elections they were returned.
A similar shocking revelation about the level of the people's representatives in Sri Lanka was made once by former Chancellor of Peradeniya University, Professor M.O.A.de Zoysa. He told the media on March 15, 2017 that 94 MPs of the then Parliament had not passed the GCE ordinary Level examination. However, it is public knowledge that even a driver should have that qualification to be recruited to any public institution.

The irony is that it is the people who elect these MPs. They do not know what they should expect from their representatives in Parliament or provincial councils or what sort of a person their representatives should be, leave alone their capabilities in law making, policy making, monitoring of public financing and making due representation of them. Elections have become a gamble for the voters where they fight sometimes sacrificing their lives just for the victory of their party or the candidate. They are being lured by money, media as well as muscle power of candidates, celebrities such as movie and teledrama actors/actresses and cricketers.
Apart from the campaign by the March 12 movement, National Election Commission (NEC) has issued a Code of Conduct for Political Parties and Candidates advising them to "Select candidates based on their past conduct and good behaviour, respect for the law, non-conviction before courts, dedication to serve the society etc." Prof. Ratnajeevan Hoole, one of the three members of the NEC who was amidst a huge controversy recently over a statement he made in an interview with Jaffna based DAN TV said during the course of the same interview that one should be ashamed to say a particular rogue or corrupt MP is his representative. But the general view on this seems to be different.

Despite the six Janatha Vimukthi Peramuna (JVP) MPs having been the top rankers in the surveys on the performance of MPs conducted by "Manthri.lk," the party polled only about 3 percent votes at the Presidential election held on November 16, last year. Yet, Premalal Jayasekara signed the nomination paper in 2015 while in prison where he had been remanded over a murder of an opponent and polled highest in the UPFA list for Ratnapura District.

Actress Upeksha Swarnamali, who was elected, bagged more preferential votes than Veteran politician Karu jayasuriya at the 2010 election from Gampaha District. Cricket star Sanath Jayasuriya topped the UPFA candidates list in the Matara District. The National List which was originally meant for offsetting dearth of experts in various fields and rectification of issues pertaining to ethnic ratio in Parliament has now become a tool in the hands of party leaders to appoint their favourites as MPs.

Only the people can change this environment. However, so long as they are not properly informed and educated, they would not change. Ultimately it is in the hands of the media that the responsibility of educating the masses lies. But, unfortunately the majority of media institutions have other agendas.