---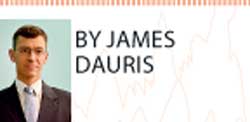 I've been a life-long naturalist. And for a naturalist Sri Lanka is a wonderful place to come to — for your coasts, hills, plains, mud-flats and seas.

For your wildlife: your animals, birds, butterflies and sea creatures. For your plants: your flowers and trees. You have 30 species of endemic birds, birds that are only found here and in no other country in the world, 50 endemic snakes, and lots and lots of endemic plants. You won't need me to persuade you that Sri Lanka is a country blessed by nature. And this plays an important part in many tourists' decisions to visit.

All these things are precious, and they need protecting. That important part of Sri Lanka's wildlife is under threat, and a number of its national parks under unsustainable pressures, is not in doubt. The illegal trade in wildlife is flourishing. In the past few days we've seen reports of hundreds of kilos of pangolin scales being captured by the police, and of tourists stopped at the airport trying to leave with protected plants and animals. We read about illegal logging in Wilpattu, encroachment on the Sinharaja forest, and unauthorised building in park buffer zones. Many of us will have been at Yala National Park when the gates open in the morning and jeeps race in by the hundred. We have all seen the rubbish that collects in drifts on Sri Lanka's beautiful beaches. The latest tourism strategic plan candidly admits that the country's international image is suffering because of this.

Tourism vision

The government recently launched its "Tourism Vision 2025", to provide strategic direction to the tourism sector. It envisions Sri Lanka recognised as the "world's finest island for memorable, authentic and diverse experiences". Central to the vision lie concepts of sustainability. At its core is a tourism philosophy that "celebrates Sri Lankan heritage, environment, values and people", one that is "socially inclusive and environmentally responsible and provides economic benefits to communities and the country".

As I look at Sri Lanka and reflect on your country's tourism potential and future needs, this emphasis on the environment and on first-class management of your great cultural and natural sites makes good sense and is much needed. It needs to be about more than just the great sites, of course — it's how things are all around the island that's as important, to attract foreign visitors yes and, more than this, for the people of Sri Lanka themselves.

When I was at university I spent two of my summers working with a team of scientists producing a sustainable management plan for a cloud forest high in the Andes Mountains in Ecuador. Since then I've talked with governments about environmental issues and taken an interest in conservation regimes in countries around the world. Some work well; some, though intentions are good, don't. Here are three of my own reflections about how things are going in Sri Lanka.

Rules not enforced

The first is that I see that often the rules are good but they aren't being or can't be enforced. Politicians don't always help. Indeed too often they are part of the problem, with self-interest getting in the way of conservation measures that are needed. Nor do businesses always play the part they need to play.

Take the problems being faced by Bolgoda Lake and the surrounding wetlands. Planning laws are sometimes ignored or over-ridden, chemicals and effluent flow in from industry and hotels. There comes a point when ecosystems, even strong ecosystems, break. Rules need to be enforced.
Everyone can support the goals of the parks authorities, the Forest Department and conservation NGOs

Penalties insufficient

My second reflection is that sometimes the rules are good, but the penalties for breaking them insufficient. Take the worrying number of visitors from China who are leaving or trying to leave the country with endangered animals and plants. Recent press reports mention small fines being levied at Bandaranaike International Airport when people are stopped. Penalties that really deter are needed to slow this flourishing trade.

Visitor and vehicle control needed

And my third reflection, that controls on visitor and vehicle numbers in some national parks are much needed and should be an easy win. There are plenty of good examples from around the world of how to make restrictions on numbers work. Controlling vehicle behaviour and enforcing road and other park disciplines need to be priorities too.

Everyone can help by speaking up for good and sustainable conservation practices. The tourism industry, communities that benefit from tourism and the general public all have important parts to play in the conservation effort. Everyone can help to encourage (and sometimes push) central and local government and authorities, and national and local politicians. Everyone can support the goals of the parks authorities, the Forest Department and conservation NGOs.

Sri Lanka is a land of great beauty, extraordinary variety and winning smiles. The greater the number of people who are speaking up today for the conservation practices Sri Lanka needs to have in place, the more confident we can all be that future generations will still be able to enjoy the remarkable beauty and variety that make this island such a special place.
In the past few days we've seen reports of hundreds of kilos of pangolin scales being captured by the police, and of tourists stopped at the airport trying to leave with protected plants and animals
(The writer is the British High Commissioner in Sri Lanka)