---

Revelations by Eran, the sophisticated Deputy Minister of Public Enterprise Development at an interview with the Daily mirror on May 25, prompted the writer to dig into the past of our Big Bird, which needs a forced landing as a priority to prevent a crash, no matter where or how since a serious system failure has cropped up or is looming; no time to spare looking for a runway—drop the 'excess baggage' to avoid an impact of a likely turbulence, and prepare for a smooth touchdown.

According to the Merriam Webster dictionary Flight is 'an act or instance of passing through the air by the use of wings'
The bumpy rides experienced as it flew through political tornadoes cost the Sri Lankan flag carrier a cumulative loss in excess of Rs. 143 billion. Apart from the Rajapaksas who abused and misused the national carrier and did incalculable harm; the rest of the Executive Presidents, who invited family members or cronies to barge in to the cockpit [Excluding JRJ] should take the blame too for the disaster that commenced in the 1970s and continues to-date.
Like Eran, every senior member of government is making a hue and cry about pathetic state of the carrier creating an artificial sonic boom and blaming only the previous administration, as answerable for the existing grave economic disaster and debt trap that is stifling the airline?
The airline company owes at least US$900 million but the authorities speculate the true figure could be even higher. "Sri Lanka is seeking foreign support to save its loss-making national carrier," Deputy Minister, International Trade Sujeewa Senasinghe addressing a press conference told media two months ago.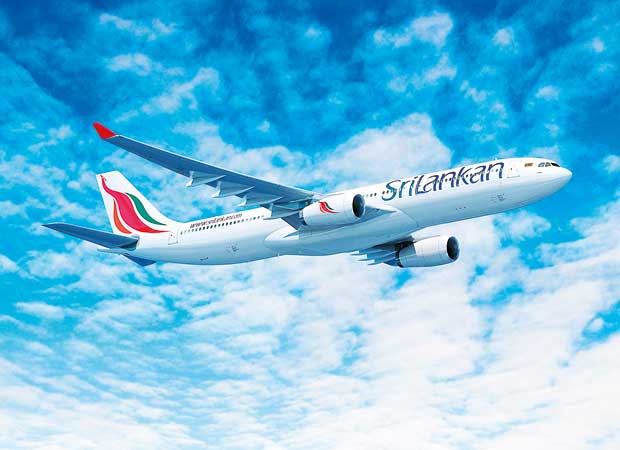 Foreign Support for Restructuring

Restructuring of the airline— transfer of the management to Emirates was carried out under protest by president CBK in 1998; the majority in the cabinet, who feared an end to privileges that they had been enjoying, and the entire Opposition was not in favour of the idea, but the former President had to look for funds to keep the Big Bird in the air.
Successive Boards were appointed on the basis of loyalty to political parties, connections with leaders, their families, personal friendships ignoring the importance of relevant expertise, merit and competence in corporate supremacy.
President J. R. Jayewardene in 1978 appointed Rakitha Wikramanayake, an expert in the flying industry along with a few other members of high calibre to run the show and also refrained from interfering in any manner in its affairs.
A Presidential Commission appointed way back in 1986 by JRJ to inquire into affairs of Air Lanka found many irregularities and financial mismanagement. After JRJ era, the national carrier suffered a jet lag never to recover, except during the Emirates managed 10 year period. Air Lanka under Jayewardene was greatly benefitted with the change of high command; in this instant it was chaired by a senior SLAS with a few other quality men that included D.S. Jayasundera, the versatile and dynamic entrepreneur, who was in the forefront of Hayley's group's growth.
The airline flourished independently, causing no burden to the State coffers. However, a change of Head of State in the latter part of 1988 saw the Board being dissolved for no valid reason.
"The SriLankan incurred millions in losses solely due to President Rajapaksa using SriLankan Airlines as his private jet demanding special flights and not using scheduled ones"
National Carrier Under Five Presidents

President Premadasa who succeeded JRJ, appointed a board with a senior SLAS member as Chairman for a short stint until a permanent board was installed, which included his son-in-Law Jayakody, who owned a successful
flower exporting enterprise.
During the tenure of this board, appointments of pilots, crew and managers for overseas offices were handled by Premadasa's political office.
Political interference in the administration of the national carrier began during 1989-1993 era. Most of the board appointees during Premadasa and D. B. Wijetunga were handpicked 'flying without wings'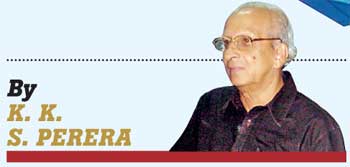 types. Breaking a tradition that continued since its inception, where the Chairman was reporting to the President, under CBK in 1994, the national carrier was assigned to the Minister of Tourism.
There had been occasions when the aircraft had to de-route to accommodate President Premadasa and his entourage. In one instance heading for a African country boarding a scheduled flight to London, the aircraft had to deviate with several tourists and businessmen aboard. During his visits flight departure times were adjusted to tally with astrological calculations which ran into lags of several hours from the programme. However, this was not a frequent practice when compared to delays caused by instructions to hold back the flight until Daughter's Orchids from their farm in Nuwara-Eliya reached Katunayake a few times a week. The process of delaying was made easy after her husband was made a member at Air Lanka Board. Bookings for flights to Indian destinations would be suspended three days ahead to enable Presidential security to screen passengers supposed to fly along with the President. Two outside airlines famous for undercutting were given air rights during Premadasa rule for the simple reason that the General Sales Agents for the two operators were his cronies. In a hard-hitting open letter addressed to MR recently, late President Premadasa's daughter stated "My brother and I were also a Prime Minister's children and an Executive President's children who never even imagined abusing our positions. Young as we were, our mother always reminded us that our father was a public servant while holding the offices of Prime Minister and President." -Dulangelie Jayakody Premadasa [Daily Mirror-Feb 3, 2016].
However Guest Columnist Sarath de Alwis responding to Dulangelie wrote, "Personally I can recite many instances of how your brother, your husband, your father-in-law used the national airline, Air Lanka, as a
personal fiefdom. The fact…."
—[Daily FT –Feb 6, 2016]
President CBK too abused the airline for her overseas travel. Industry sources say during her State visits several instances of keeping the aircraft for the entire duration of the visit is no secret. Huge sums had been paid to passengers for delayed flights, not moving cargo and overlooked connections.
Rajapaksa Frolics

The SriLankan incurred millions in losses solely due to President Rajapaksa using SriLankan Airlines as his private jet demanding special flights and not using scheduled ones.
Well informed sources claim that the airline is incurring millions of rupees in losses by President Rajapaksa not using regular flights: In one instance the flight, in which MR and his entourage flew to London came back empty without carrying back passengers from London. He was the first Head of State, who flew in a special flight with a huge entourage. Bollywood stars were flown down for the Carlton Super Rugby Tournament courtesy SriLankan Airlines in 2012. In the latter stages of the regime the airline management under President's Brother-in-Law allowed one of the favourite stewardesses to fly one short duration flight per month and released her to work at Parliamentarian Namal Rajapaksa's office. She was paid an additional allowance of 75,000 for travelling. She was caught red-handed, when she attempted to influence the HR Department to get one of the failed Cadet Pilot applicants recruited. They further accused the airline management of not taking any disciplinary action against the said stewardess after she was found guilty. The deal with Emirates was abruptly ended in 2008 by the former president Mahinda Rajapaksa following a personal disagreement. The 'disagreement' they say, was triggered by a refusal by airline to bump business-class passengers to economy class and give members of Rajapaksa's family returning from London, their seats. An annoyed and irritated Rajapaksa not only removed the Emirates appointed CEO of the SriLankan Airline but also replaced him.
"She was paid an additional allowance of 75,000 for travelling. She was caught red-handed, when she attempted to influence the HR Department to get one of the failed Cadet Pilot applicants recruited "

Weliamuna Commission

The Weliamuna Commission appointed last year to investigate found evidence of serious corruption reported a $2.3 billion deal to buy Airbus aircraft during Rajapaksa's Presidency. Rajapaksa's brother-in-law Nishantha Wickramasinghe, is charged with bribery and corruption, when he was the Chairman of the SriLankan Airlines. Among the irregularities are promotions, recruitments, violations of rules and procedures in awarding of contracts; Sponsorships of political dramas, spending on unprofitable advertising, irregularities in purchase of aircraft and mismanagement.
Poor Corporate Governance and neglect or wilful dereliction of duties by top men in Human Resources and other vital areas; partiality towards political loyalists, and cronyism.
The 'Weliamuna Committee recommended, among other matters, criminal investigations into the purchase of new fleet. The findings say the former chairman had "Inappropriate interest" in certain members of the cabin crew. It has found former CEO not fitting for the job and also discovered that the CEO, who was paid a basic monthly salary of 1.5 million rupees, simultaneously drew salaries as CEO of Mobitel and Mihin Lanka.
Gross abuse of power, Deception, Racketeering, Mistresses, Corruption, Fraud, Human Smuggling …you name it …our flag carrier had it all according findings.
State intervention and misuse by politicians were reduced considerably with Emirates taking over the administration during the ten-year period commencing 1998.
However, the airline was 'back to normalcy' by April 2008 after the exit of Emirates from the scene. Eran says, "Our objective of the revamp is to bring in a partner, to help with management and also to bring in equity." Will it be a repetition of the Emirates saga?
Emirates Responsible?

The Rs. 3 billion nett profit in 2008 under Emirates was dropped to Rs. 8.1 billion loss in 2009 following take over. Ernst & Young, company's auditors expressed 'doubts' on account of the Rs. 10 billion loss, that the company will be able to carry on its business. But the billion dollar question is; how could it happen, in the space of a year? After the takeover in 1998, Emirates is accused of making profits by disposing of the airline's property [assets] including spare parts, aircraft, and engines, and that the airline stays alive financially as a result of the huge insurance claims SriLankan received following the attack on Katunayake Airport by the LTTE in 2001.
The main concern now is converting the airline to a financially viable and stable entity, if not a profitably running venture.
The government's intention to bring in a foreign airline and restructure SriLankan will be evaluated on priority basis with a fixed target of three months. An in depth study has to be undertaken by a competent team to question the necessity for a state owned or even a restructured national carrier for Sri Lanka.
Will it recommend disposal of assets including aircraft; use proceeds to settle debts and compensate employees?
'Good night sweet Avian: And flights of angels …sing thee to thy rest!'