---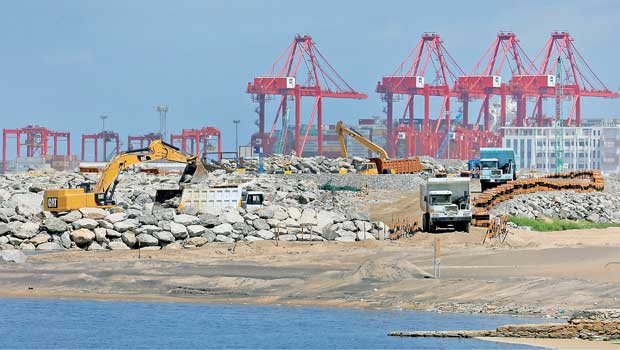 During the past 40 years, the decline in "quality of life" of the majority, runs parallel to increasing accumulation of wealth in Colombo
The cardinal rule with every government has been that "development" requires as much FDI as possible
Forty years ago this day, Ranil Wickremesinghe was only 28 years old when sworn in as a UNP Member of Parliament from the government ranks. It was also 40 years ago that J. R. Jayewardene (JRJ), as Head of State and after leading the UNP government to victory in 1977 July, opened up the economy for free trade. Now as PM of this 'Yahapalanaya' Unity Government, Wickremesinghe is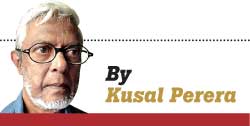 using his 40th year political anniversary for image boosting, something which most Sinhala politicians- being in politics for a long time-usually do. The stress on the word"Sinhala" is because Tamil political leaders like R. Sampanthan and V. Anandasangaree-who have been in active politics for over 57 years for now-haven't been seen taking steps to boost their images this way. Perhaps the "Sinhala" political culture is different and "less rich" than Tamil, to say it diplomatically.

This nevertheless isn't about Wickremesinghe's image boosting campaign, done with or without his approval through the Ministry of Home Affairs. Its Minister Vajira Abeywardena, a trusted ally of PM Wickremesinghe, who would have instructed his ministry secretary to officially organise religious and public campaigns islandwide, vide 'urgent' ministry circular number HAF-1/04/--- dated 27 July 2017. A two-day campaign that would use State officers and public funds, a massive violation that would have gone to the PRECIFAC if it was during the Rajapaksa era.

That being another peripheral aberration of the 40-year rule on unrestricted free trade coming with inherent corruption, this is about "development" on a neo liberal economy during the past 40 years, PM Wickremesinghe sounds proud about.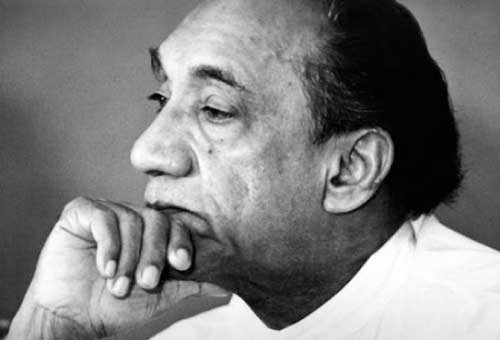 There were two major changes that JRJ introduced immediately after he led the UNP to a stunning electoral victory in July, 1977. One was the turnaround in the economy from a State controlled market economy on import substitution to one with total freedom on trade and investment for export manufacture. The other is the adopting of the second Republican Constitution with an almighty President entrusted with Executive Powers. These are two fundamental changes, no political party with many electoral promises have never been able to change to date. Both introductions supplementing each other in creating this society with all its mega corruptions in governance, breakdown of law and order, education, health, public transport, serious debilitation of democratic structures, inefficiency and lethargy in every limb of the State apparatus and also a total devaluation of social values, professional ethics and morals leaving out rural society in every form of economic and socio-cultural life.

During the past 40 years, the decline in "quality of life" of the majority, runs parallel to increasing accumulation of income and wealth in Colombo and its suburbs.These developments have sustained an increasing middle class within a free market along with rapid increase in every form of corruption and fraud. This was evident with every government with the ones taking over being more corrupt than the previous regime. It was common talk that the Premadasa era was more corrupt than the Jayewardene era, the Kumaratunge era being more corrupt than the Premadasa era, the Rajapaksa era being more corrupt than the Kumaratunge era and now this 30-month Wickremesinghe-Sirisena rule being far more corrupt compared to the Rajapaksa era.
Many dozens of those nomadic dollar traders had simply vanished without paying the workers

All that is based on a single approach to 'development' defined on borrowed investments. Every government, "green", "blue and red" and even this "blue-green and saffron" government has worked only on encouraging FDI – Foreign Direct Investments where sociocultural development is reduced to economic growth. The cardinal rule with every government to date has been that "development" requires as much FDI as possible.With that, the most important issue is how much we as a country has benefited from all these investments made during the past 40 years at a very heavy socio-economic cost.

This government and all its economists who celebrate 40 years of heavily liberalised free market economics should tell the people how much of the due income in Rupees have been forfeited by all governments during all these years to investors as "tax holidays, tax waivers, tax concessions, tax rebates" and special infrastructure and land as exclusive facilities for investments including free electricity in some instances. What will the total cost to the people be, when all tax waivers, holidays, concessions and rebates are added up? How will the balance sheet look like with what the people have gained against all that forfeited income legitimately due to them?

The fact is, with all that massive doling out as incentives for FDI, the Motorola company that Jayewardene said was waiting to arrive in Sri Lanka- when he opened the Katunayake FTZ- hasn't sighted Sri Lanka so far. The Volkswagen assembly plant that Wickremesinghe was boasting about during elections turned out to be a total fraud. In between the elusive Motorola and the fraud that was Volkswagen, most investors who came to enjoy the 'incentives' were fly by night dollar traders. They collaborated with local swindlers and brought no investments to Sri Lanka. Factories were begun with BOI approval on hardly scrutinised proposals on huge loans obtained from local banks.

Many dozens of those nomadic dollar traders had simply vanished after a few years, without paying the workers their due EPF and ETF contributions, gratuity and even the last few months' salary and overtime pay. Most, if not all, have also fled having defaulted on bank loans obtained. The apex body-that is mandated to approve all investments that come to Sri Lanka, and also regulate them- the BOI, has no clue where these investors actually came from as once told by then Labour Minister Lokuge. In 2013 January, he reported these issues to the then President Rajapaksa and said he was helpless in resolving the cases of thousands of stranded workers as the BOI couldn't take any legal action against any of the defaulters who had fled the country. It's not just the concessions in trillions of rupees that had been doled out to these unknown investor quacks. Arguments are flaunted by the local business community that industrial and labour law should be either relaxed or made flexible to have more investments.Over the past few decades, there has been an apparent lack of interest in law enforcement. During this period, laws have been amended and there has been no special flow of new investments either. One instance is the amending of the law on night work for female workers and the increase in the number of hours regarding overtime. These happenings resulted in the heavy exploitation of labour and didn't bring in more investments.

This hoax about investments for export manufacture as the only way out for Sri Lanka is being carried through with numerous figures and statistics. These statistics mean nothing to the majority of people. Increase in per capita income is one such globally certified farce. We are told that Sri Lanka is almost there as a "middle income" country with an annual per capita income of US 3,500 dollars. Year 2018 is marked for per capita income to reach US 4,000 dollars.

This per capita income of 4,000 dollars wouldn't mean, all 21 million citizens of Sri Lanka earn that much. Hardly 20 per cent can boast of such permanent income that works out to Rs.52, 000 per month. Over 250,000 plantation sector workers may have to work 03 months to earn that sum. Over 300,000 FTZ and apparel sector workers have to toil day in day out to even reach the half way mark on that income. In public service the majority don't earn more than 30,000 rupees per month.
In the private sector, where workers are paid the lowest, the minimum wage is only Rs.13,500 per month. The joke in Sri Lanka is that the poverty line is drawn at Rs, 4,000 per month. This is less than one third the poorest salary of the private sector worker. Every one earning Rs, 4,100 isn't poor and therefore isn't counted within the 5.9 % poor. Wonder how 1.3 million people live with just 4,000 rupees per month!

In plain English, this free market economy over the past 40 years has created a super rich 10 per cent of the population. Meanwhile the bottom 20 per cent kept growing poorer and the next 20 per cent just above them struggles to survive every month. Oxfam issuing a research paper ahead of the World Economic Forum in Davos, Switzerland- which PM Wickremesinghe also attended this year- said that even in Sri Lanka, the super rich 10 per cent of the population have grown richer by 15 per cent while the poor have become poorer by 15 per cent.

This explains why around a hundred thousand young women from rural society migrate to the Mid East every year despite heart breaking news about stoning and nailing women. They don't go as housemaids for big money. The salary they earn in the Middle East is about 30,000 rupees; a figure they can't ever earn in their own villages.

Far worse is that this yawning disparity- that keeps increasing social injustice- is kept unchallenged by fanning majoritarian extremism. It's the same in India with the increasing Hindutva campaigns and Sinhala Buddhist extremism here in Sri Lanka and in Myanmar. Another major reason that has aided this scenario during the past 40 years has been the Sinhala Buddhist violence against both Tamil and Muslim people.

Yes, it's 40 years for now with ever increasing corruption, growing poverty hidden under glowing numbers and fanning violence against Tamils and Muslims leaving conflict resolution harder by the day. Do we have to celebrate these 40 years?