---
Crises of any form have class, gender and caste characteristics. Social disparities are aggravated by crises whether it is a natural catastrophe such as a tsunami, a political disaster such as a coup or social trouble as with the climate of fear after the Easter Sunday attacks.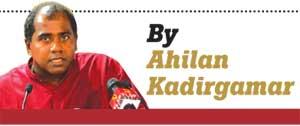 The Easter Sunday attacks have led to a situation where the livelihoods of Muslim informal workers are under considerable stress. In this column, I outline some of the concerns raised by Muslim informal workers about their crippling livelihood problems to the Jaffna People's Forum for Coexistence—a group of multi-ethnic and religious leaders, community leaders and progressive activists formed immediately after the Easter attacks.
Jaffna Muslims
Following the complete eviction of the Muslims from the North by the LTTE on October 30, 1990, an act which I consider to be one of ethnic cleansing, only 650 out of an estimated 8,000 families originating from Jaffna have returned. Most of the Muslims who returned are the working class sections of Jaffna Muslims, who had for decades lived in refugee camps in Puttalam; the better off Muslims began residing in the South including in Colombo after the eviction. Many of the Muslims that returned did not own a plot of land, and even those who did, were early on denied post-war housing grants by local officials using bureaucratic barriers. In fact, my own engagement with the Muslim community in Jaffna emerged in the context of some efforts by the Tamil-Muslim Relations Forum in Jaffna initiated in 2012, where we documented the housing needs of the returning Muslim community, and submitted their concerns to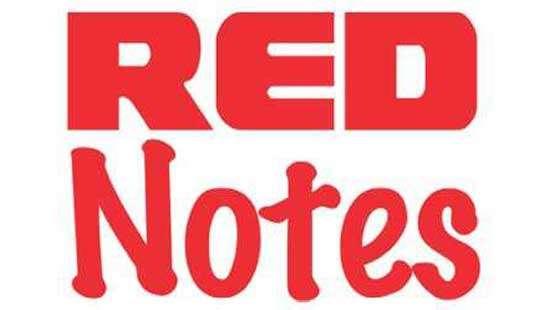 the various authorities.
In any event, of the 2,000 Muslim families that had returned to Jaffna after the war and registered their interest to resettle in Jaffna, only 650 families remain in Jaffna today, due to the lack of job opportunities and bureaucratic obstacles to resettlement. Furthermore, about 90% of the currently resident Jaffna Muslims are involved in informal sector jobs including scrap iron collection, mutton and beef trading, pavement vending and door to door sales.
Despite the suspicion and antagonism of some sections of the Tamil community, particularly the middle class Tamil opinion makers, members of the Muslim community claim that they have good relations with Tamil people whom they interact in their day to day life. When it comes to their livelihoods over the last decade they have built strong relationships with Tamil customers and small business people. They go to the same villages to collect scrap iron, they purchase goats from known individuals in each village who act as agents and street vendors claim Tamil households often provide them tea and even food, when they go on their day-long forays of trade into different parts of Jaffna.
Next in the neighbourhoods bordering the Moor Street area in Jaffna, such as Navanthurai, Tamil children and Muslim children go to the same schools and the Catholic Church in particular has had many supportive social programmes. They participate in each other's religious festivals and feasts. The Muslim traders and eating shops are completely dependent on Tamil clients and customers.
"Livelihoods of these informal workers are characteristic of how a crisis always affects the marginalised sections of society"
After Easter Sunday attacks
Amidst the challenges of the resettlement process after close to two decades of displacement, the Muslim community that had returned was sensing a certain level of normalcy in their social and economic lives over the last couple years. However, all that changed with the Easter Sunday attacks. Overnight the media portrayal of the Muslim community pushed them into a corner and created tremendous fear of a backlash. Some Tamil newspapers exaggerated or distorted the findings from search operations by the military and police, further damaging the Tamil public's opinion about the Muslim community.
When tens of us from various walks of life came together and formed the Jaffna People's Forumfor Coexistence in the days after the Easter Sunday attacks, one of the first issues that was brought up by the Muslim community in Jaffna was how their livelihoods were being affected. At a recent discussion organised by the Coexistence Forum, eleven informal sector workers informed us of their crippling difficulties with respect to earning their livelihoods. They said, they did not even attempt to go out for petty trading due to fear of a backlash during the month after the Easter attacks. When they eventually ventured out in recent weeks, all kinds of actors have been harassing them. From village officials demanding to see their National Identity Card and Family Card, overzealous officers at check points to local goons who attempt to chase them away.
These eleven informal workers said that having lost a month's income after the Easter Sunday attacks, they are only getting about 50% of the income they used to get over the past week. They are nevertheless determined to make an income, as the survival of their families depends on their livelihoods. Furthermore, many of the scrap iron collectors use vehicles that were bought on leasing, and without an adequate income they are unable to make the necessary monthly payments.
"Only Muslim 650 families remain in Jaffna today due to lack of job opportunities and bureaucratic obstacles"
Addressing the crisis
The hand to mouth livelihoods of these informal workers are characteristic of how a crisis always disproportionately affects the marginalised sections of society. If many of these Muslim men involved in such informal work have been shattered economically, the women in the Muslim quarters have been socially shut up in their homes as they are afraid to go out as their dress has become the subject of attack. Many Muslim women who spoke to the Co-existence Forum have complained that their many efforts to become independent by meeting with officials as well as errands such as going to the bank and shopping for their homes, have all been undermined through fear and the related restriction of movement, and they are now increasingly dependent on their male family members for even mundane tasks.
There are no simple solutions to this crisis. On the one hand, high authorities should send a clear message to their local administrators and law enforcement officers that the pretext of security should not be used to harass working class Muslim men and women. Indeed laws and regulations work in such a manner that if any of us, our houses or our vehicles are checked, authorities could find many reasons to find fault, as modern states have tremendous powers over our day to day lives. On the other hand, such measures from high officials alone will not work, unless there is broader engagement to change ordinary people's perception of Muslims, and thus the need for broader engagement in the media and in various forums.
The discussions organised by the Jaffna People's Forum for Coexistence have educated many of us about the various challenges facing the Muslim community, even in what seems like a fairly non-threatening environment in Jaffna today. If this is the situation in Jaffna, one worries how devastating the situation must be for Muslims in regions where riots and violence against Muslims have taken place in recent years such as Aluthgama and Digana. All those concerned about social justice should consider the attack on the livelihoods of Muslims and come to the defence of the Muslim community. People's economic lives are the bedrock of pluralism and democracy.