---
Certain Ministers and MPs are depending on their private agendas
More than 4,000 fled the country during the last stages of war
Nearly 66,000 perished during the JVP insurgency
14,000 disappeared including 9,000 Tamils: Paranagama Commission Report
Lasantha's was clearly a politically motivated killing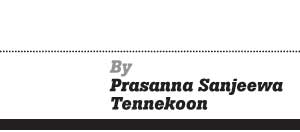 There are many who foresee an explosion of the government close at hand. In this interview, the Minister of Megalopolis and Western Province Patalie Champika Ranawaka deals with this matter and other allied crucial subjects.
Q However much you all attempt to hide the disagreements within the government, it is now clear these attempts were in vain. How do you respond to this?
There is no dispute within the government, there is only a difference of opinion on the issues. With the present freedom of Media, it has now become possible for many to interpret them as struggles. But we are ready to transform these differences of opinion into success in our future approach. There are issues connected with certain policies.
Q How could you forge ahead, despite these contrasting differences in opinions?
This is how this confrontations could be overcome. There should be a national framework for the changes we propose in the Social economic sector, how we are to face the issues that have now surfaced in the international sector. This framework should be introduced to the ministers and a request made from them to implement them.
Q It is now sometime that this government had been formed, but there appear to be no signs of such programme...
Yes, we observe that certain Ministers and MPs are depending on their private agendas and when the need arises to take decisions they back track creating much concern to the government. When attempts are made to correct them a situation of instability appears in the face of the country.
Q Your response reminds me of Minister Mangala Samaraweera...
No, I was not taking a swipe at anyone in particular. Our co-sponsoring of the proposal brought against our country before the UNHRC, former President Mahinda Rajapakse signed an agreement with Ban Ki Moon, the proposal made by Dayan Jayathileke for power sharing to the UNHRC, are considered as very serious political issues.
Q The JO says that Minister Mangala joined in supporting the claim for a Hybrid court. We appreciate your opinion on this...
Such mechanism would not be established in our country. Parliament is not going to approve such a proposal. There is no room for such a move by this government. People can have their own dreams living on their liberal thinking. Considering the stability of this government, our economical prosperity and our society's advance, and the reconciliation process there is no room for such a mechanism. In the event of such a mechanism being established here, there will definitely be a complete breakdown in the Sinhala, Tamil peaceful co existence. Because if charges are to be levelled against the soldiers who defeated terrorism, then Ram Nagulan and approximately 12,000 LTTE cadres who were freed during MR's period have to be arrested immediately. Such a move will destroy the coexistence. Not only that, it will also end this freedom of movement, freedom to commence business, education etc.
Q What are your views on establishing the Office of Missing Persons?
If someone indulges in taking revenge, others would also follow. If the groups supportive of the LTTE take revenge, those who suffered from the LTTE would also retort. In 1977 those in the Tamil liberation political circles said that 5,000 of their men could defeat our Army. But what happened? It all ended up in Nandikkadal. Who lost and had to retreat? It was the Tamils. Therefore, in similar attempts, coexistence would cease to exist. It would create instability in the entire society. In that scenario, we cannot achieve the targets of investments and the economic stability we strive to achieve. No one will allow that sort of thing to happen.
Q If we take the issue of justice to be meted out to those who had gone missing...
No one would oppose such a move. These are not actions taken against terrorism. If anyone had committed crimes on personal grounds, and such persons being in the highest echelons of defeating terrorism had committed murders for ransom taking, or abducted media men under someone's orders and murdered them, or have attempted to suppress the underworld groups that oppose them, and acted according to some interested parties, such type of crimes should be met with severe punishment as deterrents. Through these punishments only we can brighten up the victory of the war heroes. As you said, it is relevant in all situations, including the JVP revolt. If someone not connected to these terrorist acts had gone missing, his/her parents have the right to know his whereabouts. Please also remember that those who fought as terrorists never carried banners supporting the terrorists.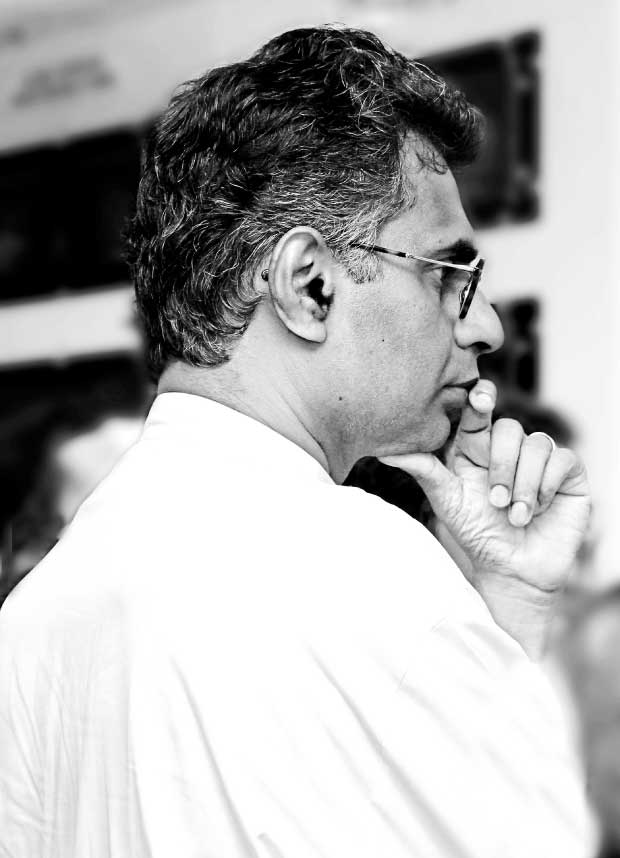 Q As far as you know, how many had gone missing during the last stages of the war?
More than 4,000 fled to overseas countries during the last stages. They were also counted as those 'went missing'. Similar scenario took place during the JVP riots. The armed cadres of the JVP fled the country. They were considered as those went missing in our country. It was estimated earlier that 66,000 persons lost their lives during the JVP riots according to records at that time.
Q But actually it was not so...?
Yes. Later it was revealed that most of them were still among the living. But no probe had been made here. The matter was forgotten later. The same situation could occur here as well. The Paranagama Commission did a report on this matter, and about 14,000 disappearances were identified. Out of which 9,000 were of Tamil nationals. If these disappearances are to be investigated again, it should be done based on the data of the Paranagama Commission.
Q The JVP insists that not only the 1987-89 period, but 1971 should also be covered in the investigations...
If the investigations are to be extended in that manner, what would happen is not justice been meted out to the missing people, but the present stability in the society may be destroyed.
Q Then what is your proposal?
To gather information about the missing people, and if there are innocent people among them, to pay compensation and bring in legislation that would be strong enough to avoid a recurrence of a similar situation.
Q There is an allegation that you are tight-lipped on the so-called hunting of war heroes?
There were about 150,000 of our security forces who were involved in the humanitarian operation. There could be 30 - 40 out of them who dared in committing personal crimes.
Q Are you saying that with responsibility?
There are two factions. One was acting on the orders given by those of the MR regime, who may have been lured to commit personal crimes. It is very clear that the killing of Lasantha Wickramathunga, and the disappearance of Prageeth Eknaligoda took place in that environment.
Q There were accusation levelled against you over the abduction of Eknaligoda. How do you respond to this?
That is a story related quite often. The people's judiciary has now proved who was behind it, and who did it. Rajapaksas should be responsible for Eknaligoda's abduction. Because it had been done by the security and intelligence units. When the Presidential elections were nearing the incident that related to me had happened. He was abducted on several occasions before that as well. Now the whole story is out. The CID had recorded evidence. Those who accused us now know who was behind it, that was why I did not ruffle at that time.
Q But courts are yet to prove it. Aren't they?
Yes. But people's verdict has already been made. There are many other groups who committed crimes personally. They have not been directed by the Rajapaksas, but on their own for earning ransom or demand a payment. These have to be investigated in a transparent manner. Then only the 100,000 of security forces members would receive the respect. This is not hunting of war heroes. Only through court actions against those who created black marks on the character of these soldiers, that the victories gained by the war heroes would be brightened up. I must say this as well. There are three or four most corrupt people who are aspiring to cling onto the war heroes in order to cover up their corrupt activities. This is not something they do for the love of the war heroes.
Q There is a claim that through these investigations, the secrets of the intelligence unit would be revealed and it might pose a threat to the national security?
Yes, there are some in the ranks of police who had overstepped the limits of National Security to the point where in their search on personal crimes. They almost revealed the national secrets. Now it is completely under control, and which is the correct thing to do. The strategies adopted by the forces in defeating the terrorists are protective data of the security units. Securing them would enable any future revolt to be suppressed. The Commander of the Army cannot be taken to courts for questioning. These types of things do not happen in any other parts of the world. In India, when a question was asked about the age of the Indian Army Commander, a crucial situation was about to take place for the first time in the history of India.
Q There many are others who argue that everyone is equal before the law...?
That may be true, but that cannot be allowed to humiliate security units who defeated terrorism.
Q At a time when they are levelling accusations against each other on the slaying of Lasantha Wickrematunga, you, as a minister at that time, what do you think that had really happened?
It was clearly a political murder. Lasantha was not an ordinary journalist. He vehemently attacked politicos. That time the Rajapaksas, especially Gotabhaya and Field Marshal Sarath Fonseka were targeted by him. At the same time, he was visiting MR in the night. I have seen him discussing with MR in early mornings. That was the way of MR. So, it is very clear that it was a politically motivated killing. He had threats for a long time. I do not condone his style of journalism, but I saw it as more Fascist. He used his civil rights to keep on attacking people. He had a threat on his life even during the Chandrika Kumarathunga tenure. There was an attempt on his life by an underworld gang.
Q About the SAITM issue, President Maithripala Sirisena says that a solution acceptable to everyone would be presented in the near future. The govt is of the view that SAITM should be allowed. The Hela Urumaya is against to it. In which direction is the govt moving?
The SAITM issue is getting dragged upon and becoming more complex day by day. Last year, there were a few interested parties and they could have solved this issue. There were the Medical faculty, Medical Council and the SAITM administration. Now how many parties are involved? The same type of events unfolded during 1987-89 era. The Late JR sensing that the private medical college at that time was creating a big threat to his government and abolished it. But later President Premadasa nationalized it. This the reality in politics.
Q What is the solution do you offer in this regard?
The solution is simple; and not going by the sequence of the issue. First SAITM should forthwith stop enrolling students. Those students who had completed the degree, the Sri Lanka Medical Council (SLMC) should take a decision in that regard. I feel that the majority of those here are qualified to become doctors. It is better to grant them the degree and enrol them to undergo clinical training and make them doctors. The remaining lot should be given an inter degree on Medicine. If there are others, who are not suitable, their fees to be refunded and send them away. That is all.
Q You resigned from the subcommittee that was handling the sale of the Port. Any comments Mr. Minister?
No, it is not so. There was a Ministerial Subcommittee on the Hambantota Port project, that included Ministers Sarath Amunugama and Malik Samarawickrama. I was not in the picture. They prepared a sponsorship agreement. Another subcommittee was appointed to oversee the implementation of the sponsorship agreement. I believe that I could lend my support for an agreement, and I have stated my views and these should be implemented. The present members are sufficient and all are not required.
Q Is that the reason that made you leave?
Yes!
Q It is learnt that this agreement did not receive cabinet approval...
If my memory serves better, it received the approval at the last cabinet meeting.
Courtesy Sunday Lankadeepa