---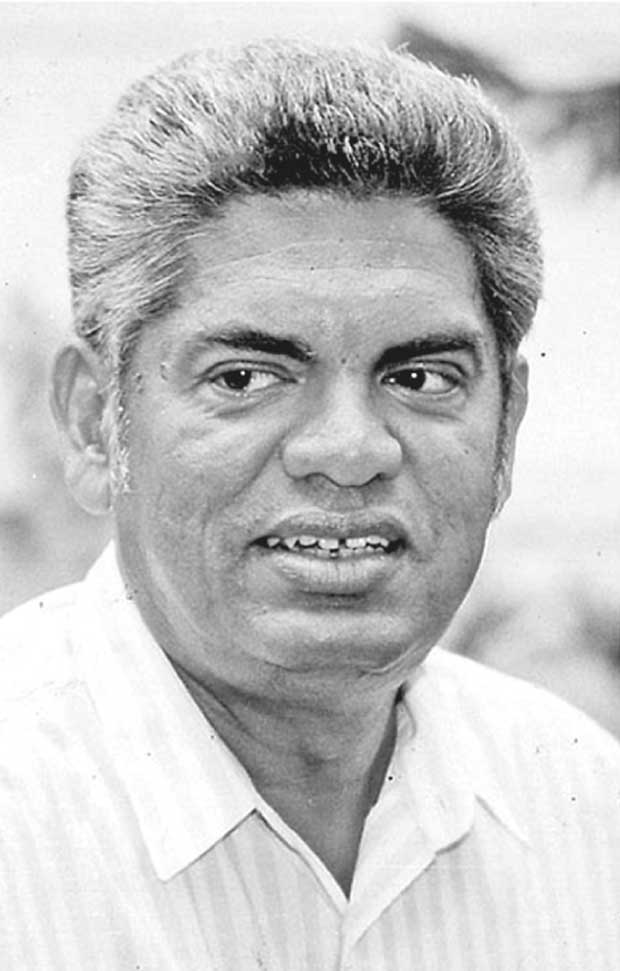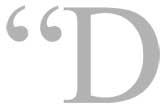 eveloped countries are run by experts and professionals, no matter what political party comes into power. That is why these countries continue to grow. Many of the Asian countries on the other hand are run by mediocre people, who lack subject knowledge, or expertise. And that is why these countries remain underdeveloped", so said a distinguished professor from Germany during my recent travels. I was speechless. I realised that the plight that we were in has been correctly summarised by her.
Sri Lanka is at a crucial juncture right now in terms of its economy. Resurrecting an economy is a gigantic task. In honour of the Late Lalith Athulathmudali on his 23rd Death Anniversary, I thought of focusing on our economy as it was a timely topic and also a topic which Mr. Athulathmudali could have greatly contributed to.
At the end of the General Elections in 2015, the expectations were so high for the new Government, the Prime Minister (PM) and the President. These expectations from the public meant that this was not an easy task. People expected quick results; rogues to be put behind bars and monies to be returned; ailing projects to be abandoned and cancellations of contracts, which appeared harmful. While this was a gigantic task, it must be said that had the previous President and the government been re-elected the situation would have been much worse.
Realities of Governance

There are certain realities that any Government needs to take into consideration when they take over from the previous. Firstly they must allow the existing system to operate. The leaders must understand that the projects launched by the former Government should not be halted or changes be made at the outset. There is a reason for this. Drastic changes to the system will disrupt operations. The economy will suffer a setback; investors will take a step back. Hence if such disruptions take place, monies that trickle down to the lowest levels such as through contracts or through salaries will also halt, affecting the lives of many people.
Large scale projects offer many employment opportunities within the project as well as in the immediate vicinity. So one hasty act by a new government can affect the very lives they pledged to protect. Of course, like President Sirisena recently said, if we are to mend a broken road, we must travel on it first, observe and make necessary changes.
Secondly drastic changes must not be done to ongoing projects. The system must not encounter that a policy change has taken place. A thorough and deep evaluation study is a must and only necessary changes should be introduced gradually. Even if they are projects within transport, highways or urban development an in depth evaluation followed by wide discussion with experts and professionals is a must before a new government decides on any change.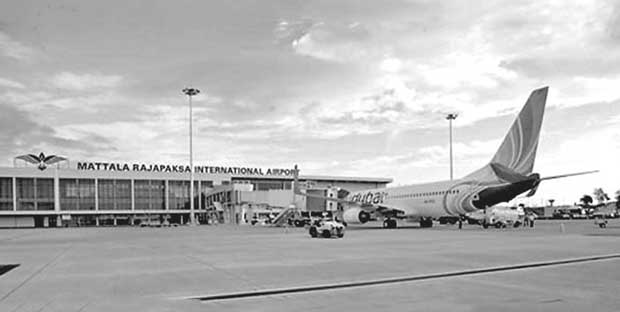 Joint Disruption Groups

One of the sad realities of today, is that a group of Parliamentarians, who are technically part of the Government, has decided to be an alternative Opposition. It is indeed their freedom of consciousness to be such a group. However, the role of the Opposition is to get the Government on track if it is going astray.
This is the first time in history that the two main parties have established a Government. Of course there will be teething problems. Hence the responsibility of the Opposition is to support the Government by pointing out their mistakes.
But this group seems to be ignorant of their role and they are hell bent on derailing the efforts of the Government. Nowhere in our history have we seen a group of Parliamentarians behaving in this manner to bring the whole economy down. Some of the 'distinguished' left oriented politicians with seniority and experience are sadly in this group.
They do not realise the damage they are doing to the country and to themselves. Their actions, vocabulary and thinking seem to have changed to the point of no return. Adding fuel to the fire is the local media, with whose support Sri Lanka has become the laughing stock of the world.
The Government MUST be protected

While some people believe that either greens or the blues should run this country, the mandate was for a consolidated government. A visionary such as Late Mr. Athulathmudali's advice to the Government and the Opposition would have been to protect the Government and honour the people's will. Every effort must be taken to ensure that this Government runs towards its goals. The opportunity our Parliament has is rare and we believe that at this juncture it is the best for the country. This is a chance to work in unity and to place country before self. Although politicians and their parties have their own agendas, an opportunity like this must not be missed if one is seriously thinking of the future of the country.
What is ailing our Economy?

We must understand that if we do not manage our economy we will be in a dire situation. Especially if Foreign Direct Investments (FDI) do not start coming in we will have a huge problem in our hands as the Cost of Living (COL) will rise, as is evident as we read this.
The Rs. 10,000 salary increase was certainly not prudent, an absolute disaster, resulting in an additional strain of Rs. 200 billion on Government coffers.
Thus if you are pumping money into the economy to resurrect it, it should be focused and ensure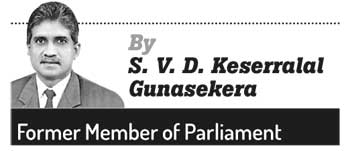 employment opportunities. It should not be like what the former President did using such financial facilities, making a port and an airport in the South. We cannot afford any more blunders like that. We must study all areas of our economy and find out where we need to invest. For this we need experts. Our country sadly lacks a National Planning Commission.
We must not forget the pledge we have made to create one million jobs. This is a pledge we must honour to the people as well as this will help improve our economy.
We must also consider providing opportunities for vocational skills for everyone who is out of school. This is very important in a country like ours where production is very low. Our skilled and unskilled labour is sucked into other countries. Since our education system does not seem to support the building of a skilled generation, it is essential that we utilize the existing facilities to promote vocational training for young people, who drop out of school as well as those who seek employment. A lack of skills among our youth is one reason our economy is ailing.
Who is with the President and PM?

Often people are unhappy about the Ministers who have been appointed by the President and the Prime Minister. However we must not forget that both these gentlemen have to work with the elected MPs. Unfortunately, the majority of voters do not elect learned people. All must remember that the elections are over and for the next six years, this Government will and must, stay. The thoughts and talks about toppling the Government are just misleading the public. All Parliamentarians must understand that if we do not rise together, this will be the hardest of all falls.
Media Madness

I must mention the local media, which is already derailed and is now a runaway train going at break-neck speed, harming its passengers and its carriages and the track. The Government is burdened with this unimaginable task of bringing Media back on track as they have now gone to degrading levels. And the Media Institutions must understand that they should have their own code of conduct and own standards. If not, the Fourth estate will make no contribution to the development of the country. They will be missing out on this journey.
What Sri Lanka could have done Better?

Good Governance is not something that you can achieve overnight. Good Governance should be a goal that we achieve over a significant period of time. However, as much as certain things can be done to reach Good Governance, there are things we could have avoided to ensure that we were on that path.
1. The destruction of the walking path in Wattala clearly demonstrated that some Ministers were not committed to Good Governance. We did not see any action being taken on this incident. The lesson in this is that Mahinda Rajapaksa lost elections because he did not take action against wrong doers in his Cabinet. The President, and the Prime Minister must understand the parallels between these two situations.

2. Declaring the 15th of April as an additional holiday in my opinion was a mistake. This country already has too many holidays to begin with. The practice is that holidays are decided ahead in the previous year. This is done because it helps everyone plan their activities. Holidays cannot be declared as per someone's decision. We should encourage people to work and work towards productivity.
"Good Governance is not something that you can achieve overnight. Good Governance should be a goal that we achieve over a significant period of time. ..certain things can be done to reach Good Governance, there are things we could have avoided..."

3. The problems in our Central Bank appear to be recurring. Now, if the head of the Central Bank is the topic of discussion at bus halts, bazaars and in the train, the President and the Prime Minister need to understand that this situation cannot be left to continue. Immediate action needs to be taken. We need to have a Governor, who is much experienced in Sri Lankan affairs and who has the ear to the ground and is conversant with ground realities. Someone with overseas experience will certainly not going to fit into this role. Similarly the appointments to Corporations and State Institutions must be done with utmost care and consideration. Although the President, and PM said that they would carefully select people to be appointed to public office; this is much to be desired.

4. The port is the heart of any economy and it must be handled with care. I remember the address made by Lalith Athulathmudali when the Jaya Terminal was declared open. He said 'this is the heart of the country. You need to understand that the heart hast to work twenty four hours of the day. If you stop, the damage will be immense to the country's economy. Sadly we had a situation recently where the workers and the administration of the port were at loggerheads leading to a go slow to a strike. When this happens we lose international business. We need competent people to handle such matters of the heart.

5. When we read the newspapers it appears that Ministers are not given the free hand to run their ministries. There are interferences. However, the Ministers do not have the knowledge and the expertise on the given subject and so they must get experts to advice and run the ministries.

6. We have officials who were prime in the '80s being brought back to Ministries. Of course we can bring them in for advice but opportunity must be given to young people to take on these roles. Bringing 75-80 year olds to run a Ministry is almost akin to dinosaurs taking over wild life.

7. Governance through Cabinet of Ministers is always prevalent in a democracy. But that is always true where decisions of Cabinet are taken after much deliberations and discussions. I am certainly not aware of such a procedure being followed at Cabinet meetings. If one were to scrutinise the capabilities of the Ministers in the Cabinet, one wonders as to whether there is space for intelligent, prudent discussions and deliberations.
We are still not late to make a concerted effort to bring Sri Lankan economy back on track.