---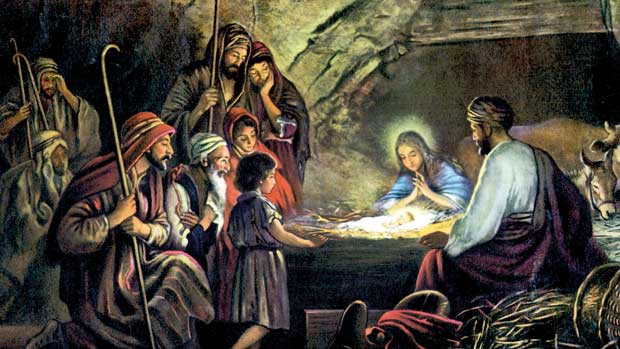 It is the birth of Jesus in Bethlehem that we celebrate at Christmas. It is God's entry into human history in the person of Jesus, the Saviour of the world. In this mystery of the Incarnation, God revealed to us the depths of his love for humankind. "God so loved the world that he gave his only begotten Son so that whosoever believes in him may not perish but have eternal life"(John 3: 16). Thus, Christmas is the manifestation of God's unfathomable love for us.

Jesus has shown us that by His coming into our midst He wants us to share in the fullness of life which God alone can give. He wants us to live our lives as meaningfully as possible in this world and then enter into his divine life for "all eternity." In the celebration of this mystery of Incarnation, Jesus invites all of us to come to experience this fullness of life He offers. Hence, our celebration of Christmas cannot and should not be a mere recalling of a past event. At Christmas Jesus encounters us and invites us to recognize him, thereby, bringing about a renewal in our lives.

Therefore Christmas reminds us of the need to invite Jesus into our lives, our families and our society. This simple birth in a stable in Bethlehem has a radical call towards conversion so that we would be more sensitive to the needs of others and specially the poor and the marginalized. The Holy Father Pope Francis reminds us of this need by declaring a special day every year, at the threshold of the season of advent, as a Universal day of the Poor. This call of the Holy Father has great relevance for us to look for those who are materially poor and open our eyes to the sufferings around us.

We need to be considerate also towards those who are spiritually poor and those families, youth and the children who need more compassionate pastoral care. Christmas urges us to go still further and be mindful of the circumstances and the unjust structures that keep the poor always poor.

Let us be mindful of the disturbing levels of disregard towards the immeasurable value of life. The incarnation of Jesus shows us how precious human life is. Indeed our God took the human form and dwelt among us, showing us the sacredness of life. As Christians we believe that life begins at the moment of conception. Therefore, destroying the unborn children is a blatant rejection of the will of the Creator. We cannot justify abortion which is intrinsically evil.

Let us commit ourselves to changing all that is not in keeping with God's holy will in our midst by becoming agents of peace, harmony and reconciliation.

As we give thanks to God for the beautiful gift of Jesus, let us pray that all of us be renewed by the Spirit to be living witnesses of the Lord Jesus, especially to bring about lasting peace and reconciliation in our country. Let us strive to become agents of mercy and reconciliation even in the little ways we can, as we celebrate Christmas this Year.

We wish all our Faithful, our fellow citizens and all men and women of goodwill a Blessed Christmas!