---
Leadership change has to happen through a democratic process
Govt. doesn't seem to be having an economic recovery system
There needs to be a stimulus package for the economy
United National Party (UNP) national organiser and Nuwara Eliya District candidate Navin Dissanayake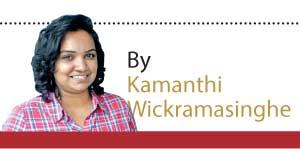 recently said that he's more qualified to be the next Party leader. He also revealed that a power struggle had begun between Sajith Premadasa and Patali Champika Ranawaka as the latter is planning to be the Presidential Candidate in 2025. However he's hopeful of winning two seats at the upcoming Parliamentary Elections in his electorate although he believes that the split in the 'grand old party' will favour the ruling party. Excerpts :
Q How is the response to your campaign this time?
It's quite a successful campaign and as party leader in Nuwara Eliya I'm hopeful of getting two seats.
Q But there's a split within the voter base and political analysts say that UNP may not even finish third..
Definitely there's a split in the voter base and it would favour the Podujana Peramuna. If the Party was together we could have won at this election.
Q You claim that Champika Ranawaka is aiming to breakaway from SJB and become the Presidential Candidate in 2025. What are your reasons?
Yes that is very clear. He was one of the architects behind the split within the Party. He wanted Sajith Premadasa to breakaway and form a separate Party because it was difficult for him to get a nomination from the UNP.
Q Are you blaming him for the split?
He's one of the factors.
Q You said that you can take up the Party leadership. Don't you think it's too late and that voters are fast losing trust in the Party?
Yes. After Mr. Wickremesinghe steps down I have the qualifications to be the next leader. There are two or three other candidates as well and it has to happen through a democratic process.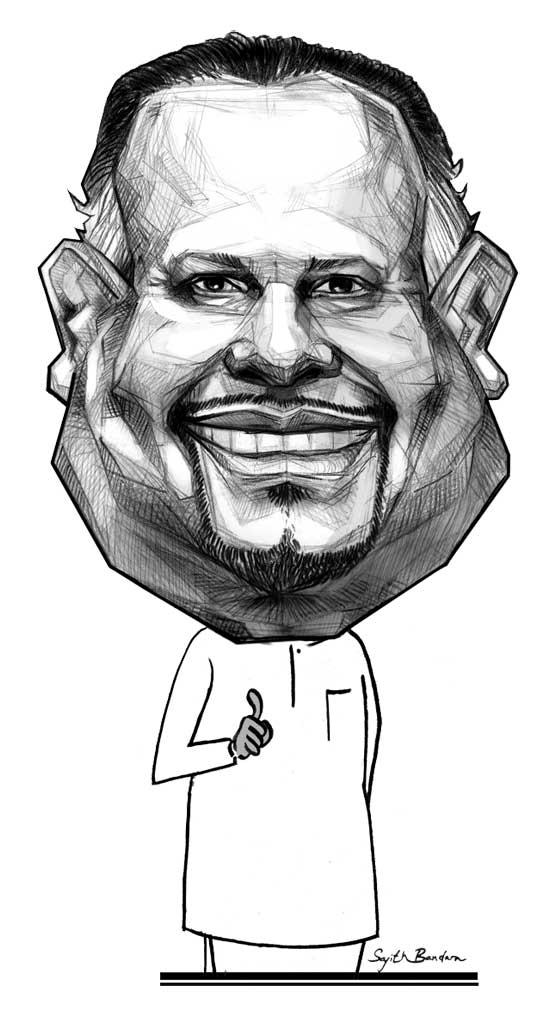 Q But Mr. Wickremesinghe doesn't seem to have plans to step down as yet.
I don't know. We have to take everything step-by-step. The Party will have to decide when to make the next leadership change.
Q As the former Minister of Plantation Industries what are your plans to revive the agriculture sector in the country, including tea estates and other commercial crops?
We had to resolve a lot of issues; one of them being the daily wage issue of estate workers. We have been negotiating since 2018 and we will be pushing for a further increase of Rs. 1000 per day.
Q However, estate workers were given small plots of land to develop in place of the Rs. 1000 increase. But they claim that it's a bigger burden for them. What are your thoughts?
What you're talking about is the outgrow model. They are given about 30 perches of land and are trained to develop these plots of land. In turn they become tea smallholders. But this model has to be discussed at length prior to being implemented.
Q The incumbent Government gave a Rs. 5000 allowance to people affected by Covid-19 whereas Ranil Wickremesinghe's manifesto promises Rs. 10,000. Sajith Premadasa on the other hand promised Rs. 20,000. Are these doable with the current restrictions on the economy?
On the credibility side Mr. Wickremesinghe's proposal is the most critical. Giving Rs. 20,000 is not practical at all. Mr. Wickremesinghe is going to help unemployed people and it is more focused and practical.
Q The UNP Government couldn't do much during the previous five years to restore the economy. But every Government blames the previous Government for obtaining more loans. If elected, how would a UNP government plan to revive the economy?
The UNP manifesto mainly aims at a post-COVID economic recovery. There needs to be a stimulus package for the economy and we need to draw lessons from overseas systems like Japan. They are friendly nations that we can get support from. We need to focus on countries like Japan, India and China. I have already started negotiations with Japan as President of the Japan-Sri Lanka Friendship Association. But all these depend on a smart foreign and economic policy. For that the Central Bank has to take the lead.
Q But countries such as South Korea have already gone into recession. Do you think a small economy like Sri Lanka would survive?
Basically there's a contraction of the economy by 6%. Every economy is experiencing a contraction. But we need to bring it to at least 2%. For that we need to have a stimulus package. But the Government doesn't seem to be having any economic recovery system. It looks like it is having an agenda up its sleeve and we will only be able to see it post election.
Q What would be your priorities if you're elected to Parliament?
It depends on the mandate I get. If I'm in the Opposition I have to speak up on behalf of the people in Nuwara Eliya. It's economy depends on agriculture and tourism. Tourism accounts to around 25% of the economy. If tourism is affected it would affect around 150,000 people in the electorate. These will be my key areas of focus.