---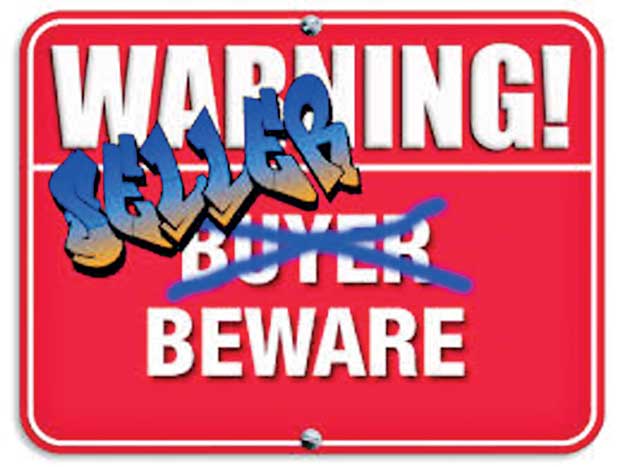 Doctrines are one thing, their execution is another. Currently consumer protection in Sri Lanka can be described only as middling
Sri Lankans suffer as consumers in dealing with prices, quality, presentation and hygiene of food, introduction of harmful dyes, preservatives, flavours and additives to them, warranties in electronic goods, quality of building material, sales, leases, loans in house and property, safety standards in vehicles, machinery and gadgetry of all types and so on. They also face tribulations in a variety of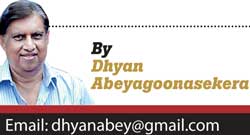 services: government departments, local bodies, doctors and hospitals, lawyers and other professionals, hotels and restaurants, bakeries, pharmacies, tailors, road, rail, sea and air transport, postal services etc. The list is practically endless. The question is why are consumers being ground under the heels of manufacturers, intermediaries, sellers and service providers?

Ill-informed
Firstly the consuming public is poorly educated of their rights as consumers. The same comments are applicable to manufacturers, sellers and service providers. These groups however include an artful membership; one that knows but brazenly ignores laws and use consumer ignorance to their own benefit. Another factor is that the enforcers of consumer protection laws and regulations are under strength, inadequately harnessed and slow in initiating action against offenders. They also appear to be more successful with offences of the 'small fry' while there seems to be a 'hands off' policy with regard to big, errant fish. Viewed from any angle the 'field' is lopsided; it is not in favour of consumers without the power to independently challenge injustices or illegalities in consumer affairs. The end result is that consumers denied their rights become helpless, desperate and confused as to why government keeps failing to ensure that sellers and service providers tow the legal line.


Let the buyer beware
Caveat emptor is a Latin term that means "let the buyer beware" meaning that the buyer assumes the risk that the item he buys may not meet his expectations in quality or have defects. In other words, the principle caveat emptor is a warning that buyers have no remedy with the seller if the product he has purchased does not meet his expectations.

This principle in short form is actually part of a longer one: Caveat emptor, quia ignorare non debuit quod jus alienum emit ("Let a purchaser beware, for he ought not to be ignorant of the nature of goods or property he is buying from another party.") Consequently it is presumed that buyers will inspect and be confident of the integrity of the product (or house and property) before completing a transaction.
Consider a used car transaction between two private parties. The buyer must take on the responsibility of thoroughly researching and inspecting the car-perhaps taking a mechanic for a closer look before finalising the sale because if something is found amiss after the sale, the seller is not responsible. Common 'garage'sales offer another example of caveatemptor, in which all sales are final and nothing is guaranteed.

Let the seller beware
'Let the buyer beware' is no longer an accurate statement of the law unless it is fully qualified. Governments tend to push back against the principle of caveat emptor to protect consumers' interests. Currently most sales fall under the principle of caveat venditor, which means "let the seller beware," by which goods are covered by an implied warranty. Unless advertised to say ("sold as is"), nearly all consumer products are guaranteed to work if used for their intended purpose. If a housewife who purchases an electric oven that does not reach high temperatures it is supposed to reach in its operation, she may return the faulty product for a full refund. But if she buys a used oven "sold as is," returning it may not be possible. The doctrine of caveat venditor is a legal assumption that the seller makes certain warranties. One such warranty is an implied one of merchantability. For instance if a consumer buys washing powder there is an implied warranty it will wash clothes clean and a person who buys gold jewellery is justified in the confidence he places on the seller, the jeweller. The hypothesis is sound; but do they take place in real life?

Ground realities are aplenty

Wrong size
"I am sorry but you have given me the wrong size. Can I have size sixteen? I have the receipt." A gentleman has returned to a shop from where he had bought two shirts the day before. "Sorry sir, we don't have shirts of that size. You can exchange them for something else. We don't give cash refunds. It's mentioned in the receipt," says the salesman. And because the gentleman is unaware of his rights as a consumer and had no other need to update his wardrobe, he is compelled buy a hand bag for his wife with a higher price tag to meet 'shop policy'.
The successful implementation of the doctrine caveat vendito is clearly a political responsibility of government

Watch under guarantee
A father buys a 'branded' watch as a birthday gift for his daughter from a 'reputed' watch dealer's outstation branch. The watch under one-year guarantees stops working two days before the birthday. When the father returns to the branch sales outlet to complain, he is asked to go to the main show room some distance away in Colombo. The father refuses to oblige and failed in his attempts thereafter to return the faulty watch and obtain a refund with the selling establishment quoting a condition in their receipt issued covering the purchase; 'Refund or exchange will not be made under any circumstances'. So the fatherbuys a second watch from another watch for his daughter and lodges a complaint with the Consumer Affairs Authority that inquired into it but despite the illegality involved failed to settle the issue. That incident took place in 2014 but it is yet to be brought to a conclusion.

Satellite TV blues
Mr Caldera (not his real name) had signed up for a satellite TV package. There was no fuss in signing a form and paying for the initiation of the connection. The pains arose later when Mr Caldera lost signals during thunder and lightning storms and also rain. When he complained, he was nonchalantly told by the satellite TV company that 'it happens'. No warning of such weather disruptions was mentioned anywhere in the service contract agreement.
Currently most sales fall under the principle of caveat venditor, which means "let the seller beware," by which goods are covered by an implied warranty.

Sometime later, Mr Caldera lost all his signals with a comment appearing on his TV screen 'You have not subscribed to this channel'. He could not fathom a reason but on inquiry he was told by the satellite TV company; 'We have not received payment'. They were referring to a pre-payment for anticipated services.

"Why, didn't you receive my cheque?" asked Mr Caldera.

"No we havn't. If it's not received by the due date, your service is disconnected automatically."
"But you should have received my cheque I posted two weeks ago," protested Mr Caldera.
"You have to ask the Postal Department reasons for the delay, sir, pre-payment must be made by the due date; it's a company rule." And that was that. Mr Caldera went without service for four days until he paid the 'arrears' in a pre-payment in cash.

Two days later, he found that one of the channels he had in his package had disappeared while there was no service in another. Perhaps the satellite TV company assumed it had covered that position by a condition that appears at the back of their invoices.

"We have the right to change any terms and conditions herein as and when we decide'
Mr Caldera referred the matter to the Telecommunications Regulatory Authority that initiated an inquiry the minutes of which were recorded. That was several years ago.

However, thunder, lightning and rain interfering with TV signals continue, the prepayment scheme for anticipated services continues, customers have their services disconnected if the pre-payment is not made in time, channels in the package initially signed for are being removed or changed without any reference to the client. Mr Caldera's representations to the TRA have been a waste of time.

Supermarket promotion
Even well-known companies are guilty of gross illegal trade practices. A super-market found promoting a large stock of imported biscuits that were well past their expiry date is just one. It suggests that even super-markets have no qualms in cheating customers.
These few examples are among a host of others too many to mention. But, they are based on real-life experiences in which sellers dupe consumers. The obvious question is why government institutions with legal teeth cannot protect consumers within the framework of laws already in place?

The Consumer Affairs Authority
By Act No: 9 of 2003 the Consumer Affairs Authority replaced former legislation to protect consumers against unfair trade practices protecting traders and manufactures, promoting healthy competition and advocating proper marketing policies. It is the main regulator on consumer issues followed by many other regulators. The Telecommunications Regulatory Authority Bureau of Standards, Poison Opium and Dangerous Drugs Ordinance, Control of Prices Ordinance are among them.

Although there are a number of consumer protection laws for the benefit of consumers in this country there are questions. How efficient are they; are they adequate; are they in need of review; how well are they being implemented; and are they consumer friendly? Regrettably the answer to all these questions are in the negative. A predominant factor in consumer protection is the lethargy, indifference and inefficiency of government officials entrusted with responsibilities in consumer affairs. In fact Sri Lanka's Public Service is totally afflicted with this disease with no cure.

In a recent interview on TV His Excellency President Mathripala Sirisena saddled with an issue involving profiteering in imported Bombay onions said that such a problem should not have been brought to him for a remedy when there was a minister and a retinue of officials who were supposed to deal with such subjects. He was right; as President he had much more important matters of state to deal with. How can a government be expected to govern if the weight of its machinery is not behind it?

Alternatives
In UK, EU and parts of Asia the concept of Ombudsman is deep rooted and is successfully instilled in the development of trade and governance speeding up solutions to internal and international disputes.

Importantly, they work closely with consumers: both individuals and small concerns.
Although the consumer is powerful in the West due to their organizational power and skills assisted by the media and non-governmental organizations, the situation in Sri Lanka cannot be compared such mechanisms although Lankan consumers have parallel rights.

In Sri Lanka the established Parliamentary Ombudsman system has been extended to other areas in the resolutions of disputes; but there is still room for expansion of the system to other sectors as well. Government initiatives in introducing Small Claim schemes, Law Centres, Citizens' Advice Centres, Legal Aid Schemes, Consumer Ombudsman arrangements and Consumer Courts could be among successful and effective subsidiary institutions that can aid isolated consumers in need of redress.
The regulations under which these units function need not replace statutory and implied warranties under current laws; but they need to be made simple, easily understood, accessible to lay people and promote swift implementation. Until such a frame work is in place, consumers in this country will continue to remain at the mercy of manufacturers, intermediaries, sellers and service providers. In the present day however, buyer are at an advantage because government has placed more emphasis on sellers' obligations in the promotion of consumer awareness in a climate of a caveat vendito but, that again, is in theory; the successful implementation of the doctrine is clearly a political responsibility of government that is yet struggling to get its act together.