---
Cricket is becoming more a sub continent game - sympathies are with its neighbours. Do brother, as dictated or prepare to be beheaded.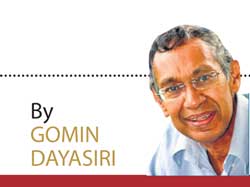 India milks cricket as its cash-cow contrived by its selected team of commentators on television that rule the roost by softening the ugly image to give it an appearance of a venerated Nandi Bull in a mock sporting pose - a deserving mascot in this televised-age of capsulated Bollywood cricket.

A traditional Indian cricket fan is a walking talking encyclopaedia on cricket - a miniature Wisden edition: So unlike the cricket crazy instant adherents of the wagering game.

Result orientation of winning is a national psychosis on which Board of Control For Cricket [BCCI] rules the cricketing world making umpiring decisions zany on bi-lateral fixtures where India participates by discarding the Umpire Decision Review System [DRS] universally adopted by test playing countries.

Can India afford to lose on its home soil in Twenty/20 World Cup where defeat can lead to damaging the homes of non-performing players? Newspapers reported so on M.S. Dhoni after a defeat at a world cup. Shame knowing his contribution to cricket.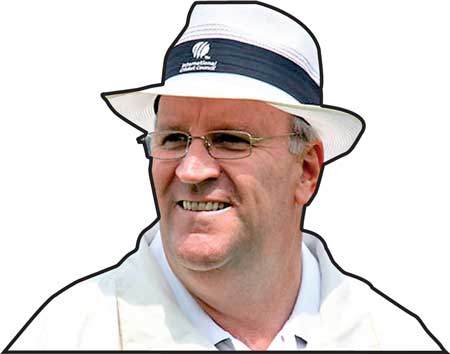 Television modulate Indian minds and pick their purses with the back hand at India's Premier League [IPL], brainchild of BCCI to become the cheer leader in the non – pedigreed version of cricket: More in its administration and at spoken wisdom on televised talk shows than on the playing field or in a cricket academies, in a game where money talks tall.

Till Indians at the turnstile becomes bored with an overdose of wild hits that provide happy times for folk at crammed stadia giving an opportunity to cheer lustily for the national motif; hopefully India will not joy kill cricket with its notorious overkill.

There are no level playing fields when BCCI assumes leadership with biased umpires, media moguls, Bollywood sponsors re-writing the rulebook of the MCC and gambling syndicates making cricket a breeding ground of corruption on a dengue proportion that needed the intervention of its supreme court to pull it out of its overflow on a gutter run.

Every country that plays Test cricket agrees to the Umpires Review System [DRS] as the preferred mode except for India but in cricketing terms the minority rules the game since it follows the capitalist trend of being attracted to the fattened marketed products – quality cricket in its purity tamely comes a distant second. The DRS that was previously used at multi lateral cricketing events was discarded at the Asia Cup 2016[Sri Lanka stood firm on DRS with commentators Russell Arnold and Rohan Abeysinghe standing up as true lions without being offensive].

At whose insistence did host Bangladesh scrap it in 2016? At bilateral series where India plays DRS is outlawed. Mandarins at the MCC - the discarded home of aged cricket - is snoozing on the price of a devalued rupee. ESPN, Sri Lanka and the MCC need an upright 'Fidel' but the surname should read 'Castro'.

Take an instance for an illustration at the last Asia Cup: Sri Lanka was coasting to a respectable score against India with Thisara Perera repeatedly taking the ariel route successfully, when he was adjudged stumped by Dhoni.

A much delayed replay showed Perera safely home with the bat well grounded but there was no referral sought by the leg umpire who was sure of his 'decision'. The rope trick had prevented a review by the player and Perera walked away without a dissent in fear of a fine or forfeiture. Umpire suffered no pain of mind, however warped his decision was, he was not subject to any discomfort as the match referee was rendered powerless as against wrong decisions of the officiating umpire.

He is made a demigod in non- godly clothing. Captains match report is not made public or the deliberations of the umpires review committee. It is the spectator who must be confident of the decisions made on the field if he is to revisit the game of cricket that must never appear to have an image of a fixed game. Losing a place in the elite panel is a belated judgment on a party more wrong than wronged.

Love or Hate -Twenty Cricket has come of age. A match of a 40 over duration at a T20 World Cup fixture draws larger crowds than 5 aggregated days of test cricket (Except at the Melbourne Cricket Grounds during a rare Ashes game) where a minimum of 80 overs play is guaranteed.

Capsulated intense cricket thrives and more on a home watch on commercial television that keeps alive the spirit of cricket swashed with money - a game otherwise played in front of bare stadiums with the few present occupying complimentary seating and a free lunch.

In a keenly contested T/20 match, a game will be won or lost on a disputable no ball, several touch and go wides, doubtful run outs-each an incident where the umpire places a critical crucial role including the many leg before decisions that can mar a match on the verdict of
umpiring errors.

This comedy of errors can be rectified with Decision Review System [DRS] accepted by all cricket-playing countries except India. Majority rule is absent in the democracy that BCCI rules.

None come to watch an umpire at work unless a decision is sent for a review. Crowd reaction tells the rest when the decision is made known. Which is preferable? A singular exclusive determination by a solitary umpire where an unseen human factor can be a consideration in casino India or the same umpire makes a decision with a multitude of tested gadgetry that is less prone to error assisted by another umpire to offer guidance.

It is not a case of a two- bench decision being more acceptable than the verdict one supremo but the paraphernalia technically tested available on the call of the umpire for further clarification purifies the decision. It enhances on- field cordiality between opposing players, as decisions are deemed less spurious- often a vexatious point of debate.

The spirit of the game must be maintained for the paying /watching spectators as a verdict deemed fair makes a game on; more than the juvenile count from ten downwards to play on: except in centres where a loss wounds the pride of a nation. Umpire is an over protected species in the name of the game. Need we the phrase-"it's not cricket"- without the additional flow of words "when it is played as in India"?

Umpires are a honest tribe with 93% of their decisions being spot on; 5% is dreadfully wrong especially when DRS is not used on the objection of one competing country wistfully on an umpire's off day. One grunt is sufficient for a batsman to be punished for dissent against an umpire's decision. Compare it with sports such as rugby, tennis or football or words originating from the lips of a fast bowler to a batsman on strike.

Never to an umpire who never waves a yellow card; but can dispatch to Siberia like the great Muralithran once was. [Wisden Almanac of 2002 named him the 'greatest bowler'].
His name is engraved in halls of fame while has any heard of an umpire named Mr. Ross Emerson, no balled Muralitharan for throwing including on his non controversial leg break? Emerson is not in to cricket anymore but taken to swimming. 'Come on Aussie' that booed Murali never had a stricture but the Aussie media lampooned Arjuna Ranatunge.

Who had the last laugh-umpire or victimised player?
The public school concept that 'umpire is always right' is followed in an old boy society that has read of cricket from the time of umpires Frank Chester to Darrel Hair. That was an age where the white man ruled the laws of cricket and it was tuned to suit them till brown sahibs of the sub continent took over on finding their bread being buttered creamier.

This is a liberal age when rule of law permits criticism of judges and their judicial interpretations provided it is not malicious or contemptuous, on the belief the quality of the law enhances with criticism. All judges are beneath the law unlike umpires that can claim divine rights of being infallible. Cricket has decreed umpires' are the sacred cows on a playing field.

Let it be seen enacted live on Indian soil at the World Cup 2016. Be fair to postpone the decision until the last ball is bowled. Umpires know India objects to DRS but do they have a choice at multi lateral events on their soil to discard a peep at varied facilities on offer. If India led at other sports with finance and fame, rules of modern Olympics would need to be redefined.

Cricket is becoming more a sub continent game - sympathies are with its neighbours. Do brother, as dictated or prepare to be beheaded.