---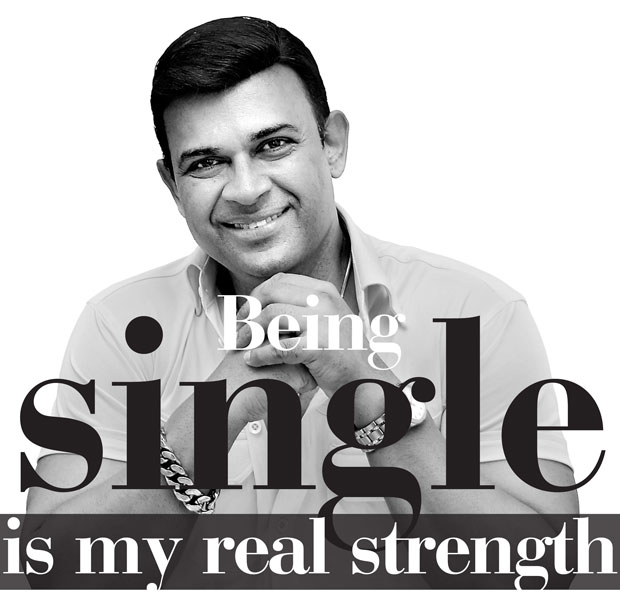 He is the most popular actor in Sri Lankan Cinema. You can imagine how he has won the attraction of the people, largely due to the fact that he won on 11 consecutive times two of the most popular awards; the Most Popular Actor among people and the Most Popular Actor among the youth.
Following in the footsteps of his uncle, this renowned artiste has been able to stamp his authority both in the field of politics and the cinema.

Whenever he speaks he doesn't think twice about speaking the truth, even if it's bitterness. His forthright speech has been unbearable for some people. But the general public loves him for what he has to say on popular subjects.
Later on if there were connections they were only temporary. I believe the 'real lover' in me died with that incident
If I got married, nobody could stop me from being a corrupt politician. I am happy being single. I might suffer because there wouldn't be anyone to look after me when I am old

This personality is none other than Ranjan Ramanayake. He has become a popular character; having a foot in the cinema and also functioning as the Deputy Minister of Social Enforcement and Upcountry Heritage.

He is still a bachelor and continues to attract the attention of ladies. Sometimes he is treated by others as 'the king of a harem'. He accepted our invitation to give us an interview and took pleasure in talking directly on the topics of love and marriage. He spoke at length about his bachelor life and about loves of his life while speaking to us at his official residence at Madiwela.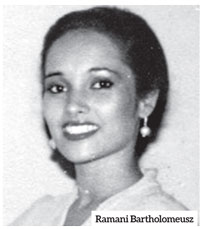 QIn what year did you experience love? Do you remember your first love?
I received the maximum love of my parents and relations. I am the youngest in my family.This position brought me all the love, but when it came to punishment I wasn't spared.

I started getting the attention of the opposite sex around age 9-10 when I was in school. There was this girl, the daughter of a friend of my mother. I was looking at her. She too was looking at me. During that period there was a cassette recorder at her residence. Songs like 'may mai gahayata' were the ones that were published during those days. The love I had for her was mental. It's something difficult to express. It was the first occasion that my heart beat like that. There was competition among boys during school days to forge friendships with girls. There was a thinking during those days that the boy who had the most number of girlfriends was looked upon as a hero. It was a wrong attitude. There was no place to a true lover then. This was the message we received from this system. It was wrong. Boys used to give the girls the boot.

QWas there anyone who loved you? Didn't you love anyone?
We liked art stories those days. Characters of Dedunu and Kelum were in the bottom of our hearts.
We were so engrossed with the story "Ithing Eita passay" which was the creation of Sarathmadu from Balangoda. Sumeda was a similar character in the story "Susima", a creation by artist Janaka Rathnayake. We dressed like them and I dressed as Sumeda and Kelum. I was trying to get a girl like that. However much later stories like 'Uniko' and 'Toga' took our thinking to another side. The songs of Milton Mallawaarachchi helped shape our thoughts on love.

QDidn't you have a first love at all?
I am very unfortunate. All the love I offered turned out to be utter failures. I suspect a problem was indicated in my horoscope. I had a fervent love affair. One girl, just like Dedunu, was attending our school. She was very beautiful. She was fair. She was accompanied by her grandfather. I used to follow the cart she came in. She used to look at me and sometimes she looked the other side. Then I was in grade 10. All the pupils of the class knew that I loved her. There was one Devaka in my class. I was lost in a world of dreams. Still I am satisfied when I recall that love. Devaka offered me support to forge a friendship with that girl. He asked me to write a love letter to her. This was how I wrote my first love letter. My handwriting is pretty because I am an artiste. Her name was Dilanthi. At present she is a doctor. I haven't seen her for about 35 years. A wrote a splendid love letter to her. Then I dressed up like Kelum. Two days after writing this letter, Devaka gave me a letter from her. At that time I was highly satisfied because receiving a letter like that gave the feeling of getting a country or a state. I had never received a letter like that day. I gave her the second letter also. This was time at home when my sister's earrings went missing. Handkerchiefs went missing. My mother's money went missing. All that was given to that girl. I treated my friend as God. I had elaborate plans to marry this girl and lead a happy family life. After a period of six months, other boys in the school told me that I had been taken for a ride. It was Devaka who had written the letters on the pretext of them being sent by this girl. The handwriting in these letters tallied with Devaka's handwriting. I was upset and had no words to explain the depressing feeling I experienced. My father was a foreman at the CGR. My father had brought a knife. After this heartbreaking incidence I turned into a beast. I threatened my friend with this knife. He begged forgiveness and told me that he was in love with this girl. He said that all the letter writing was done to take the mickey out of me. I wept loudly and thus ended my love story.


QDidn't you make friendships with girls after that?
After that I tried to be Wijaya Kumaranathunga. I maintained few connections. I didn't develop honest love afterwards. I rubbished the theme of the 'true lover' as something foolish. I didn't keep any permanent connections with girls after that. Later on if there were connections they were only temporary. I believe the 'real lover' in me died with that incident.

QDid actresses come after you, after you entered the silver screen?
Uncle Wijaya was a prince loved by all. Uncle Wijaya was always seen in the company of girls. I thought this was the real love. I thought this was the best job in the world. I met Uncle Wijaya for the first and after that I cut my path in the cinema industry. When I went for my first film, I told Fredi Silva that I wanted to go far in this silver screen like Uncle Wijaya. He told me to tag along with an actress in the profession and I will be given the opportunities then.

QWere you ever presented with money and gifts by ladies who wanted your love?
Yes. Some were coming to my house and gave me lakhs of rupees. Pretty women did this to obtain my love. What other job brings such opportunities? All this was because I am an actor. I consider this (Acting) to be a marvellous job. Wijaya Uncle was the most handsome man in the profession and he experienced a lot of satisfaction.

QWe know that you loved Ramani Barthalamuos. Is this true?
Yes. Those days there was a love affair between Ramani Bartholomeusz with Kamal Addaraarachchi. During those days I was going in search of dramas for acting opportunities. I was going behind journalists to obtain publicity. I wanted to make myself popular. In the meantime I got to know that a drama had been organized by the institute "Teleview". I went to meet Wijaya Dharmasri through Kumarasiri Abeykoon. There was an opening to play the character of a "Major" in the TV drama titled 'Baggya'. I was selected for this role through an interview. The main actress was Ramani. The shooting was in Badulla. When Ramani boarded this van I too got in. She was very beautiful. I had an idea of forging a friendship with her. I joked a lot when we were travelling. Ramani said that I was a jolly fellow. I had a strong urge to forge a friendship with her. Others discouraged me by saying that Ramani had a boyfriend by then and therefore there was no use of trying. All of a sudden Ramani asked me whether I was aware that she had a boyfriend? I said Yes and she responded by asking me whether I knew that her boyfriend was an actor? She asked me to name this person. I said that he is D.R. Nanayakkara. She burst out laughing. I felt that she couldn't control her laughter. I loved to see her during shooting. She was looking at me. I was also looking at her. She had told others that I was very nice. I loved her with the bottom of my heart. She had to dance with another boy for the song "Ajuthabara Laai Laai". I couldn't control my temper. I said that I would leave the drama if I wasn't offered that part. Then Ramani told me not to go. She said that the script couldn't be changed. Then I told that I was the person who should dance in this scene and to give my character to that boy. I told Ramani to tell it to Wijaya Dharmasri. Then she was a popular actress. She was a former Miss Sri Lanka. One day when I told her that I had no money, she accompanied me to Shantha Sapramadu and I was given an opportunity to appear in an advertisement. I was able to obtain money that way. Ramani told me to dance with her, but told me not to touch her hand. She told me that the director was in full control of the scene and it was difficult to make changes. Then I cried a lot. I had a lot of love her and I know that that love was mental. I maintained that connection till she died. I cried a lot after her demise. I even attended her funeral. After the demise of Ramani, "Baggya" was telecast again. I became popular as a result. I was able to obtain more opportunities in TV dramas because of Ramani. I have all the respect for Ramani.

QDid you have connections with actresses after that?
Why not? I had connections with many. Popular actresses love me now as in the past. I also offer my love to them in return. I am also a human being with feelings. Some of these connections continued for a long time.

QDid elderly actresses also expect your love, especially when you were young?
I received their attraction just like Wijaya Uncle. Not only actresses there were even elderly ladies who came behind me. I had to console them.

QWere you able to douse with the waters of compassion the hearts of young actresses which were on fire?
There were many connections with them. Many new actresses come to see me. They were able to find solace in my company. Isn't this a merit? Some say that in the characters we play in films true feelings are absent. This is a lie. I am a sensitive man and play my roles with much feeling. I did my part with a lot of feeling in the TV drama "Bahubariya". I know how to kiss well during TV dramas. I did this in "Duvata mavaka misa".

QDid some ladies throw money in order to get you to associate with them?
Yes. Wealthy ladies expected my association those days. They gave me not only money, but various gifts. I have that luck even today. I am getting various help in various ways as I am still an actor.

QWere you introduced by some persons as a male prostitute?
Yes. They say so. They told me this same thing even in parliament.They have said that I am a male prostitute and I satisfy those who didn't have lovers. People have also said that I am a person who satisfies divorcees.

There have been various allegations against me. As I am single, I have faced these things. I have raised money for my friends through such activities. I am telling the bitter truth. I don't want to lie. Even today I am getting such invitations.

QIs this why you are not going to marry? Don't you have an idea to get married?
I appreciate the liberty I am enjoying very much. I don't think about marriage because I am a person who talks the bitter truth. I can leave this world any time. I have no bonds. I think marriage is a bond. Even if you buy a house, vehicle or produce a child, these are all bonds. You have to force a bond to exist. According to Osho, every bond has a legal process. These are all surrounded by a fence. I have never liked these kinds of restrictions from my childhood. I love to sing the song "Piyamba yanava ma akasay-Avasani premadaray giravo kovlow miduna ma adaren". Liberty is wonderful, isn't? I think it's blind faith to believe one will get freedom when water is poured on the fingers of the couple who tie the knot. Marriage is an exhibition now. I have already understood this.

QDo you like the 'living together' concept?
I recall the song by Nanda Malani which goes like this.. "kadamandiye dolaaine nubva penae, nawathi balanawa". I have seen some people suffering by adopting this living together system. This can be different from person to person. I had similar associations. But I have not lived together. That is also a bond. I don't like that kind of bond.

QDidn't you have an idea to get married and produce a child because you are a popular actor?
Not at all. That's a selfish idea. I look at this as something done by force. I don't want it. If I do it, it will be a violation of human rights. It doesn't mean that I don't love children. I don't expect a child from anyone.

QYou must be having many marriage proposals?
Yes. When you enter politics, you must marry. Otherwise it is not good for your image. A child should be produced. Otherwise it will lead to the manufacture of stories. I believe if I have a child I will become a slave. My biggest strength is being single. If I got married, nobody would not stop me from being a corrupt politician. I am happy being single. I might suffer because there wouldn't be anyone to look after me when I am old. But being single has helped me. It has helped me to win the most popular actor 11 times. I do not know at what time God will take away this popularity.

QDid one lady come to your home with the idea of getting married to you?
Yes. It's an attractive story. One lady continuously spoke to me.
She said that she wanted a child from me. She was talking and sending photos. She was a beauty queen in a village. She was about 35 years of age. She was sending me gifts. It was a headache to me. Then I lived in Daham Mawatha in Maharagama. All of a sudden, one day somebody was knocking at my door. I opened the door. That lady entered my house.

She said she was Mala and that she wanted to marry me. She had threatened me earlier saying that she was coming to marry me. I spoke to the Maharagama Police. The police came. When they questioned this lady, she said, is this the support a girl who offers true love gets from the police? She was sent back home with great difficulty. Those kinds of things have happened.