---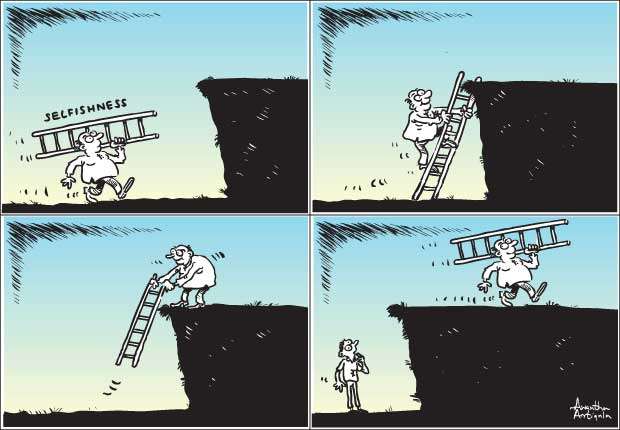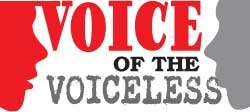 To view selfishness beyond the accepted norms, you need to be in Sri Lanka where anything goes, anything is acceptable as long as you are a politician and more so if you are a Member of Parliament. The lunacy that was enacted in the hallowed precincts of Parliament on November 14 and 16 could rightly tell its own story but perhaps the HONOURABLE MEMBERS were unconcerned that they owe an explanation to the general public who put them there. Explanation or otherwise, they were quite prepared to act the morons they are; leaving behind a matchless legacy that cannot be contained in a single volume, their selfish behaviour knew no bounds, not the norms of decency, the accepted norms of parliamentary behaviour, they knew no norms neither did they care about any. What mattered was who hit the hardest and who shouted the loudest. Culture -- never heard of it -- what are they leaving to history -- does anyone care?
Moral values on the decline
The selfishness of this country is not portrayed only in Parliament but all over, whether it is in homes, schools, on the roads, vehicles or anywhere! We live in a world of increasingly-decreasing moral values -- at home, children show no respect for parents, in school, it is the teachers who are at the receiving end of 'no respect,' on the road, there are people spitting, regardless of where they spit and sometimes even on whom they spit at, buses are eternally scrambling and driving recklessly, only to get to the next stop, the cacophony of their blaring horns goes on regardless of whether they are passing places of worship or hospitals; the roads are so overcrowded with vehicles, mostly luxury vehicles that are continuously hurrying to get in front of the vehicle ahead of them, with no respect to road rules; all of which stem from SELFISHNESS – IT IS A CASE OF 'ME FIRST' ALWAYS! WE HAVE LUXURY VEHICLES BY THE SCORE, BUT WE ARE A POOR COUNTRY. THIS IS THE ONLY COUNTRY I KNOW OF THAT HAS NO RESPECT FOR AMBULANCES. WHAT IF THE PATIENT IN IT WAS ONE OF YOUR OWN, WOULDN'T YOU BE SCREAMING? WHY IS IT SO DIFFICULT THEN TO MAKE WAY FOR AN AMBULANCE? INNATE HUMAN KINDNESS IS LACKING! SELFISHNESS COMES FIRST, LET AL L ELSE BE DAMNED!
A big-time business
Government hospitals are another sordid showpiece of selfishness. Regardless of who got there first, if you can bulldoze your way past the queues, you get in first! Whether the patient ahead of you is seriously ill, it matters not, ONLY ME! PRIVATE HOSPITALS HAVE THEIR OWN BREED OF SELFISHNESS STEMMING FROM GREED. MORE OFTEN THAN NOT, REGARDLESS OF THE NUMBER YOU HAVE, IF YOU KNOW THE DOCTOR, OR MORE IMPORTANTLY THE NURSE, YOUR NUMBER CAN BE CALLED FIRST REGARDLESS OF ALL THE OTHER PATIENTS WAITING, EVEN SOME WHO HAVE COME FROM FARAWAY PLACES. THE ICING ON THE CAKE IS THAT NOW, YOU HAVE TO PAY EVEN TO SHOW YOUR REPORTS AND ONE DOCTOR CHARGES AS MUCH AS Rs.7,500 JUST TO PERUSE THE REPORTS OF THE TESTS HE HAS ORDERED! IT IS CRIMINAL, ESPECIALLY FOR POOR PEOPLE, WHO COME WITH SUCH HOPE OF BEING CURED AND HAVE TO DISH OUT SO MUCH MONEY -- WHAT A CRIME! SHOULDN'T THERE BE SOME LAWS AGAINST THIS BLACK-MARKETING, ESPECIALLY AGAINST THE POOR AND WHERE HEALTH IS CONCERNED?
Christmas: The spirit of giving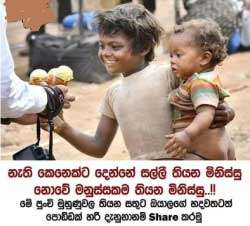 Dwelling on the subject of 'SELFISHNESS' since we are in the season of Christmas, the most beautiful time of the year, the world over, the time for GIVING for sharing, for thinking of and realising how many people there are who do not even know what Christmas is, WHO ARE EITHER TOO POOR OR TOO ILL TO EVEN THINK OF CHRISTMAS! This is where UNSELFISHNESS TRULY COMES INTO PLAY! An absolutely beautiful example of GIVING was sent to me a couple of days ago of a hospital in USA where the doctors, nurses and the staff of a children's hospital had given a total surprise to their little inmates, not just by staging a sing-song but going from ward to ward, singing, playing instruments and giving out toys to every child, with smiles and cuddles; culminating in a beautiful nativity play! That is truly selfless giving, and what this wicked selfish world needs more of today – SELFLESS GIVING! Could we even dare to hope that something as beautiful and as soul stirring as this will ever happen in our country?
I don't need to translate this because I am certain my readers can read the transformation on these two little faces. Such tremendous joy for such a small act of unselfishness!
Avarice personified
Money and greed for money breed SELFISHNESS TO A LARGE EXTENT AND TO A POTENT DEGREE! I want to share something with you -- if someone were to offer you a million dollars, would you take it? Most people would say 'yes' absolutely because it would buy me a big house, a nice car, nice jewellery; it would give me freedom, it would buy me happiness. It doesn't! When you take the money once, it is never enough, it is like a drug, it is never enough. You count your money because you want to feel valued, you buy materials because you want something to hold on to, but almost always it is never enough. What you must understand is your SELF-WORTH IS NOT ATTACHED TO YOUR NETT WORTH OR MATERIAL THINGS, YOU GOT IT ALL WRONG. Because what you are after, should not be money or material things, WE HUMANS NEED FULFILLMENT AND YOU FEEL FULFILLED ONLY WHEN YOU GIVE WITHOUT EXPECTING ANYTHING IN RETURN, WHEN YOU LISTEN TO FAMILY AND FRIENDS WITH AN OPEN HEART, WHEN YOU ARE GENEROUS WITH YOUR TIME, YOUR ENERGY, YOUR CARING, YOUR GIVING! YOU FEEL SO EMPTY WHEN YOU HAVE EVERYTHING AND NO ONE TO SHARE IT WITH. WHEN YOU LOOK BACK OVER THE LAST 30 YEARS OF YOUR LIFE AND REALISE YOU HAVE NOT DONE ANYTHING MEANINGFUL, YOU HAVE SPENT YOUR LIFE JUST CHASING MONEY, SO YOU WILL ALWAYS BE EMPTY. WHEN YOU PURSUE A PATH OF ALWAYS MAKING AN IMPACT, YOU WILL FEEL FULFILLED! I HOPE SOMEDAY YOU WILL FIND THAT JOY. WE ARE PART OF A LARGER COMMUNITY, A BIGGER WORLD, AND WE NEED TO MAKE OTHER PEOPLE HAPPY. TEMPORARY HAPPINESS COMES WHEN YOU PURSUE MONEY BUT TRUE FULFILLMENT COMES WHEN YOU PURSUE MEANING BECAUSE AT THE END OF THE DAY WE SHOULD USE THINGS AND LOVE PEOPLE. THE OPPOSITE NEVER WORKS!
Selfish bandyism
Let's take a look around us, why is our country in such chaos? Because of one man's selfishness, one man's base ingratitude, one man's total inability to accept that what HE did was WRONG, totally and completely WRONG! For the first time in the history of our country, there is no government; there is only SELFISH BANDYISM without the slightest regard for JUSTICE, FOR THE RULING THAT CAME FROM THE SUPREME COURT, FOR WORLD OPINION, FOR THE COUNTRY. WE MUST INDEED HANG OUR HEADS IN SHAME, WE PUT HIM THERE, WE GAVE HIM THE POWER, HE GAVE US SHAME!!!