---
During Post-COVID-19 Recovery Phase Introduction
Currently the whole world is on a state of shock with COVID-19 global pandemic going throughout the globe with doing immense damage to the both human lives and the economy. As at May 24, the global statistics of COVID-19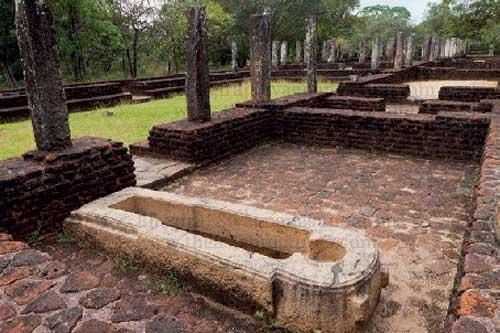 infected cases are well over 5.4 million with over 340,000 deaths. That has resulted countries across the world to take strict measures for reducing human interactions by shutting down factories, closing down the airports, and imposing numerous restrictions on people's mobility. Tourism can be identified as one of the mostly affected global sectors in the world since all those health measures are directly impacting a halt on traveling.
Figure 1: Forecast – international tourist arrivals in the world (millions)
Source: UNWTO (2020) (e): estimate
United Nations World Tourism Organisation (UNWTO) estimated a 20% to 30% tourist arrival drop globally in 2020 compared to 2019. That is a damage of $400 billion of international tourism receipt that can go up to US$1.5 trillion. These statistics are equal to the industry growth of five to seven years in a row. World health Organisation (WHO) warned not to open up global travel too quickly, mentioning that it would require "Careful risk management". This emphasise that even the global travel opened up things will run under the risk. At this backdrop we can postulate the temporal decline of 'mass tourism' and emergence of 'alternative tourism' during the revival of tourism. Thus, the aim of our article is to identify alternative tourism potentials in Sri Lanka during the post-COVID19 revival phase.
Decline of 'Mass Tourism' and emergence of 'Alternative Tourism'
Mass tourism can be identified as the most famous form of tourism in the world that involves movement of large number of tourists (usually tens of thousands)to the same destination at the same time of year. Mass tourism is very popular due to low cost and standard services, especially on 'All Inclusive' packages. The services provided under the AI packages includes air transportation, ground transportation, accommodation, food and beverage, unlimited local liquor, morning and evening tea/refreshments and sometimes excursion. Due to a constant overwhelming demand, the tour operators, Destination Management Companies (DMC's), hotels, airlines, cruise lines and other service providers make large scale economies and provide tourism products and services at a cheaper price. However, the present social distance measures and travel restrictions has driven mass tourism to a screeching halt with the fear of tourists visiting crowded places.
This alarming situation has grabbed the attention of the national tourism organisation, investors, employees and other stakeholders. We believe that during the post-COVID-19 revival phase, 'alternative tourism' can play a pivotal role to utilize our tourism resources and to protect the tourism stakeholders in the short run.
Alternative tourism is not an old concept. The concept has been there in the tourism world for about two decades now. The tourists who are tired of laying down on a beach and read a book with sun tan lotion are increasingly move to alternative tourism which is experienced based. The alternative tourism takes the tourists away from their comfort zones and give them an exotic experience which is close to the nature, culture, history or even the religion of the country that they visited. Different facets of alternative tourism are: 'Health and Wellness Tourism','Rural Tourism', 'Agro-tourism', 'Eco-tourism', 'Back-packing Tourism', 'Community-based Tourism', Pro-poor Tourism', 'Volunteer Tourism', 'Spiritual Tourism' etc. For the tourism investors and entrepreneurs this is a good market to earn big by serving to fewer and elite groups.
Tourism and alternative tourism potentials
Sri Lanka's diverse landscapes, rich natural and cultural heritage, and traditional knowledge can lay a breeding ground for the promotion of alternative tourism within the country. Out of many, we propose the following niche tourism concepts to introduce by means of alternative tourism to promote Sri Lanka as a primeval destination to visit:
Health, Wellness, Ayurveda and Spiritual Tourism
As we all know, movements of three quarters of the world population is now limited to their own walls or fence. All these people will look at different ways of rejuvenating to get away from the stress and haunting experience of their lives. Many European countries have already established 24 hours help lines to attend to the grievances of such people. As a result, we can forecast an increased demand for health and wellness tourism, and spiritual tourism among the Western tourists in the months to come. Rest and recuperation, spiritual healing and understanding, physical and mental well-being, Ayurveda and Yoga, meditation, and understanding the reality of life will be key search terms among in the tourism search engines during the revival of tourism. Sri Lanka has a comparative advantage to grab this market associated with deep rooted Buddhism and Hinduism philosophies and Ayurveda in Sri Lanka.
The Western institutions including hospitals, police, military, and other first respondents will select Eastern destinations like Sri Lanka to send their first line operational staff for distress and rejuvenation. The traditional Ayurveda herbal medicines and the medicinal process improves the immune system of the human body. A research based promotions will be able to get the attention of the potential clients towards Sri Lanka.
The remains of the ancient hospital in Mihintale (9th century AD) and Alahana Parivena(11th century AD) can certainly add some value to the strategic marketing campaigns since the West is very much interested in Eastern traditional knowledge.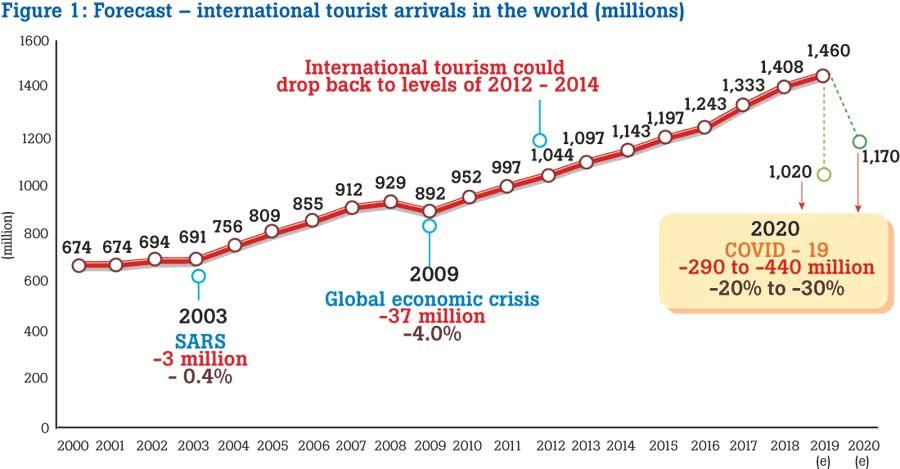 Rural and Agro Tourism
Rural tourism and the Agro-tourism can be identified as one of most famous niche tourism trends in the world. Lots of urban dwellers around the world are searching for rural and agricultural experiences during their vacations as a method of enhancing their knowledge and adding some life skills. The COVID-19 made the people to think back about their lives and skills of survival during their time at condominiums. As a result, the parents will think of equipping their children with basic life skills that include agriculture and farming to survive during unprecedented challenges of life. As a result we postulate agro-tourism will have an increased demand in the future where people can learn simple ways of life, planting, gardening and understanding the environment around them. Therefore we need to clearly identify what farms, what paddy fields and what Chenas are suitable to promote agro-tourism and make necessary developments to attract and retain the tourists.
Tea Tourism
Many researches have proved the herbal value of tea to increase the immunity of the human body. Sri Lanka as one of the best tea producers in the world already has a reputation for its incomparable 'Ceylon Tea'. Since some of our traditional international tea importers including Russia, Iran, and Turkey are badly affected by the virus, the demand for tea will be fluctuated in the short-run. However, to keep the tea estates running and to employ thousands of workers we can think of introducing experienced based tea tourism to the world.
Tea tourism is a very popular market in China where the domestic Chinese tourists visit tea estates to learn the entire process of tea production including tea planting, estate maintenance, tea plucking, tea processing, tea packing and most importantly tea tasting. Therefore, tea tourism events and activities are frequently being organised throughout China. However, if we are to promote tea tourism, tourists should be given unique and innovative experience in the tea estates that solely reflect the tea culture. The simple daily activities happening in tea estates can turn into tourism activities easily with proper planning and product development. The cost involved in this entire process is minimum.
The Chinese people give a high value to the entire tea making process including tea planting, plucking, brewing and tasting. They have narrated songs, play dramas about it and even some cities have been thematically planned with 'Tea theme'. These innovative strategies have added value to the Chinese tea in China and are sold at higher rates in both local and international tea auctions.
Eco-tourism
Sri Lanka, being a bio-diversity hot-spot in the world has a huge upside potential to promote eco-tourism. The 16 national parks, numerous rivers, tanks, and waterfalls, different weather zones and geographical zones, marine environment, endemic flora and fauna are not effectively touched by Sri Lanka tourism. Thousands of jeeps entering in to national parks per day, hundreds of boats launched at water bodies, hundreds of irresponsible nature lovers not only deplete the environment quality, but also make irreversible damages to the environment. On the other hand, a very low number of eco-tourists are visiting Sri Lanka get a real eco-tourism experience since most of tour eco-tourism products are largely concentrated to commercialised camping, jeep safaris chasing the animals and boat rides scaring the fish and other aquatic animals. Proper tourism product developments need to be done with the mediation of the eco-tourism experts either regionally or nationally. Trekking and tracking, bird-watching, whale and dolphin watching, turtle watching in particular can be promoted as eco-tourism products in Sri Lanka while delivering benefits to the rural communities. However, without merely restricting the tourists' visits to 'gazing' an active participation with 'performing' is recommended to promote these events among the tourists.

Writers: Dimuth Gamage (Tourism School, Sichuan University, PR of China), Manoj Samarathunga (Tourism School, Sichuan University, PR of China and Department of Tourism and Hospitality Management, Rajarata University of Sri Lanka).
The authors can be reached via email: manoj.susl@gmail.com