---
The Big Bad Wolf book fair, held for the first time in Malaysia in 2009, has spread over the years to several other parts of South East Asia. In 2017, Sri Lanka became the first country outside the region to host it. The response, based on conversations I've had with those who attended it, was overwhelmingly positive. People of all

shades and persuasions patronised it. Books were brought by the dozen, sometimes two or three dozen (this writer can attest to how difficult it was to keep oneself from overspending on them), and more than one visit was made by the same person. Promotions in the form of preview passes and membership discounts, moreover, were eagerly seized. All in all, then, it was a different kind of fair, a different experience altogether.
And yet, they weren't just those promotions or discounts. They were the choices that were on offer. There were genres that catered to every possible market, from fiction and non-fiction to children's fiction and young adult fiction (the difference between which has all but completely been blurred in mainstream book stores here today). For obvious reasons there were stalls which attracted big crowds and stalls which hardly attracted any crowd, but the message even with this was clear: people don't just look for prices (not that they don't, particularly considering the plight of the rupee against the dollar and the rising cost of living), they also look for variety. At the end of the day, when it comes to being a nation of readers, and writers, that is what they privilege. And value. Sometimes even more than the cost.
There were howls against the BBW, I distinctly remember. The source of that anger and despair was patently clear. The BBW was seen as a threat to local publishers and they were protesting the fact that it sold books which were priced sometimes at 10% of their prices. That it was unveiled around the time of the Colombo Book Fair may have worsened matters. In any case, when the BBW returned this year, it was held two or three months back, long before the month of literacy (September), and it had to do with other similarly titled fairs organised locally which sold books at around the same discounts the BBW did.
All that leads me to the subject of this piece; if we are to become a nation of readers, a point I highlighted in my column in September of last year, what is it, based on book fairs and bookstalls, that we should privilege, or at least try to privilege?

Scrounging up money

To become a nation of readers and writers, it is not enough that we have fairs which sell books for half the local price. It is not enough that we attend these fairs no matter how wide the choice offered to the consumer may be. Books, like all other industries, have been turned into a profit-run enterprise. The retail market is no stranger to cost-cutting and profit maximisation. The primary objective, as always, is to scrounge up as much money as is permissible from as many readers as is possible.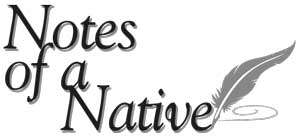 There are two ways of getting around the muddle this has resulted in, here or for that matter elsewhere. The first is to be selective in what one reads. This is what the elders usually say. The second, which is the method I prefer, is to read everything one comes across. Before we get to what the best way may be, it is pertinent to understand how the publishing industry operates, the trends it panders to, and the culture of self-censorship it has embraced over the years.
To become a nation of readers and writers, it is not enough that we have fairs which sell books for half the local price. It is not enough that we attend these fairs no matter how wide the choice offered

Publishers are as swayed by ideological persuasions as politicians and this is reflected in what they choose to publish. In that sense, certain genres always sell. In Sri Lanka, these include not just young adult fiction (which anyway, from the time of Karunasena Jayalath, has been a quite a big seller), but also history (smudged by not a few self-serving myths), science fiction (think of Susitha Ruwan's Rawana Meheyuma cycle of novels), translations (of the Russian classics), detective thrillers (of which there are so many examples), and of course horror (Deeman Ananda).
For obvious reasons, one cannot expect mainstream publishers to go beyond these safe choices and because of that, every year, we see the same titles, the same themes, the same subtexts, being reworked and promoted over and over again. To become a nation of readers, therefore, it would seem that the second of the two choices I've highlighted above (to read everything in one's way) is the more rational to follow.
Underlying this is a more serious issue, however. Publishers, like newspaper editors, are wont at certain times to censor themselves or refract myths as truths in a bid to sell more books. I am of course talking about mainstream publishers here, since there was and always will be an underground market of publishers and self-publishers, who give breathing space (in a manner of speaking) to writers who would otherwise never have been able to explore the (controversial) topics they indulge in. What gets missed out and absented here, sadly, is a literature that can be considered as "radical".
Radicalism has always been a stimulus for literature and this is true of Sri Lankan literature as well. Just think of the response the author of Budunge Rasthiyaduwa received. This, a title as hyped as Fukuyama's End of History (which David Brooks once aptly described had little to do with the "end of history" thesis most readers subsequently read into), did not really pique my interest, and yet, it represented a different way of thinking which I welcomed, as a reader and a critic.

Mainstream publishing

To be sure, Budunge Rasthiyaduwa was not Bawatharanaya just as Bawatharanaya was not the book it was influenced by (Kazantzakis's The Last Temptation of Christ), but consider that it was published by an outlet (Sanhinda, founded by Upul Shantha Sannasgala) that, though mainstream, has nakedly displayed its preferences to writers and poets who have nowhere else to turn to with their radical, at times controversial, views. My point being, incidentally, that inasmuch as it was hyped and not worthy of the controversy it received (at one level it reminds me of Handagama's Aksharaya, which incidentally was produced by Sannasgala), it was needed.
This is precisely the point that those who either lambast or praise the Big Bad Wolf miss out: that inasmuch as it was and is a radical outfit selling all sorts of books, the true worth of an enterprise of that scale can only be measured by how much it does not cave into the culture of self-censorship even the most out-of-the-box book fairs and publishers have led themselves to. It is choice that we should be looking at, yes, but when it comes to reading and writing, what should "choice" actually entail?
I know of children who have read Bonda Meedum but have not, for some reason, even once encountered Madol Doowa and Amba Yahaluwo. Consider that these are 17 and 18 years olds (at that age we were supposed to read both Martin Wickramasinghe and T. B. Ilangaratne). Given this state of affairs, isn't it a sign of our pretentiousness that we denigrate the likes of Prasannarachchi for "corrupting" our youth (the same way that, on television, Deveni Inima is seen to be corrupting them) when he is getting his market to actually read through a book? Isn't it a sign of our fake notions of literary connoisseurship that we ignore this aspect to the man and concentrate on airing our prejudices towards the genre he and his work caters to?
In other words, isn't he doing something, when we are doing nothing?
Think about it.

UDAKDEV1@GMAIL.COM