---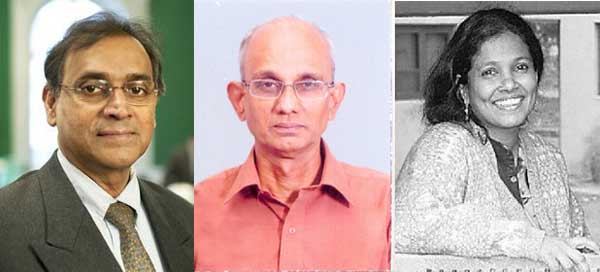 Gratiaen Prize 2012


This year the Gratiaen Prize celebrates 20 years. Founded in 1993 by the Booker-Prize-Winner Michael Ondaatje, the prize is awarded to the best work in English by a resident Sri Lankan writer and both manuscripts and published submissions are eligible. As in previous years, the British Council would be hosting the shortlist announcement. The award of the prize would take place on May 4, 2013.

The judges for the 2012 Gratiaen Prize are: Jayantha Dhanapala (Chair), a distinguished former career diplomat and current President of the Pugwash Conferences on Science and World Affairs—who has maintained a sustained interest in Sri Lankan and world literature throughout his multifaceted international career; Lynn Ockersz, a senior journalist, a published poet and a lecturer in journalism; and Sumathy Sivamohan, a writer, dramatist, filmmaker and academic who is the current head of the Department of English at the University of Peradeniya. For further information on the judges and past winners with extracts of their work, see www.gratiaen.com.

The Gratiaen Prize as the only literary prize devoted to Sri Lankan writing in English has contributed to fostering and promoting Sri Lankan literary talent. This includes writers such as Carl Muller, who was joint winner of the inaugural prize for The Jam Fruit Tree, Tissa Abeysekera for Bringing Tony Home, Vivimarie Vanderpoorten for Nothing Prepares You who subsequently won the State Literary Award and the SAARC Poetry Award and Ruwanthie de Chickera for Middle of Silence. Shehan Karunatilaka's Chinaman: The Legend of Pradeep Mathew, a compelling saga about a maverick cricketing legend, won the prize as a manuscript. This helped Shehan publish the book to rave critical and popular acclaim and it was subsequently re-published by Random House India and Jonathan Cape, UK and went on to win the DSC Prize for South Asian Literature and the Commonwealth Book Prize. With the growing global imprint of Sri Lankan writing in English, the Gratiaen Prize's unique position as a prize awarded to resident Sri Lankans has helped Sri Lankan English language authors based in Sri Lanka gain regional and international recognition.
The Gratiaen Trust which administers the prize has expanded its scope by introducing the H. A. I. Goonetillake prize for translations from 2003 (awarded every other year) and established the Three Wheeler Press to help authors publish their work. In future, Gratiaen Evenings are planned for venues such as Jaffna and Kandy broadening the outreach of Gratiaen activities and the Trust also hopes to hold a series of creative writing workshops for young adults.

Gratiaen Prize 2012 is organised in affiliation with the Standard Chartered Bank and the shortlist announcement is scheduled as the inaugural event for Standard Chartered Colomboscope 2013 on March 22 at the Chequerboard, Park Street Mews at 6.15 pm. The event is open to the public and all are welcome.