---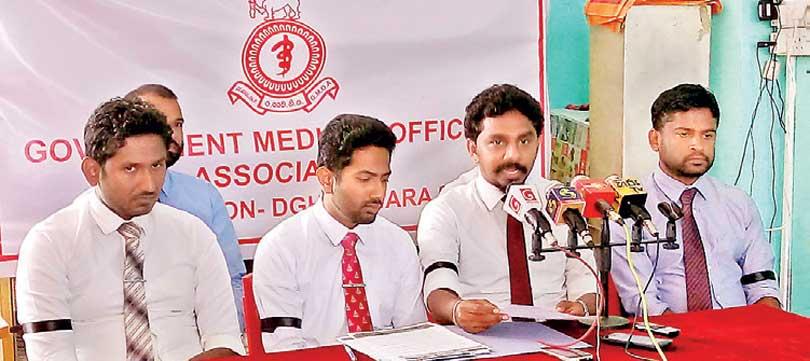 By Shelton Hettiarachchi
The members of the Nuwara Eliya branch of the Government Medical Officers Association (GMOA) are up in arms against the move by the health authorities to transfer the patients from the new building of the Nuwara Eliya General Hospital in order to declare it open by President Maithripala Sirisena recently.

Member of the GMOA Nuwara Eliya branch Dr. Chamath Liyanage told media that the new building was already in use and occupied by patients when it was emptied again for the inauguration ceremony that was held on Monday. "We never heard about patients being transferred from a hospital just to declare it open" he stated and added that they boycotted the opening ceremony as they did not receive a positive response to their request to stop the unnecessary and wasteful opening event.

Pointing out that the patients who were transferred to the old hospital building in view of the opening ceremony have to be transferred back to the new building, Dr. Liyanage observed that such activities would endanger the lives of the patients. He said that several sections of the hospital were declared open by the Health Minister on October 7, 2018 and another opening ceremony was held on April 1, this year. "Now the same hospital has been declared open by the President as well" he stated..