---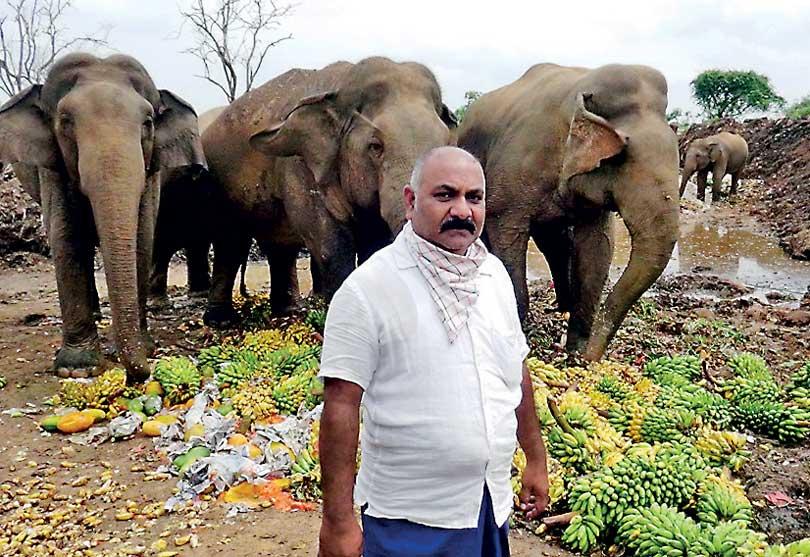 By Kanchana Kumara
An employee in the Dambulla Economic Centre who purchased a stock of ripe bananas for Rs.30,000 fed the wild elephants and monkeys in the Digampathana forest reserve.

The good Samaritan Sudath Priyantha with the help of several of his friends had transported the stock of 200,000 kilos of bananas to the garbage recycling ground of the Dambulla Municipal Council and unloaded the bananas to be fed upon by wild elephants and monkeys who frequent the garbage recycling ground.

A herd of about ten wild elephants and a group of moneys were seen feasting on ripe bananas.