---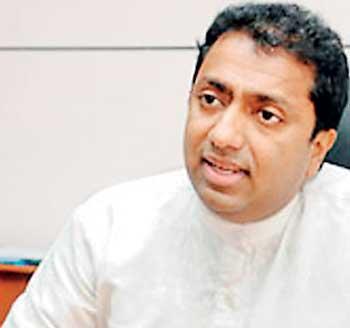 By Yohan Perera

The UNP-led alliance is confident of securing TNA's support at the presidential elections, party's General Secretary Akila Viraj Kariyawasam said yesterday.

Minister Kariyawasam told a media briefing yesterday that party leader Ranil Wickremesinghe is currently engaged in talks with the TNA. "We are confident that our candidate will get the votes of Tamils and Muslims in this country," Mr. Kariyawasam said.

"TNA had made demands from both main candidates but we are confident that they will come on our way," he said while highlighting that development work that had been undertaken by the present government such as the opening of International Airport in Jaffna, will have a positive result as far as the UNF led alliance is concerned.

Referring to a question on the recent security concerns that popped up in Mutwal, Mr. Kariyawasam said more such incidents will take place in the future.
"We have been informed that our opponents will blow up grenades in the coming days to frighten people and to divert the voters," he said.
We are confident that our candidate will get the votes of Tamils and Muslims in this country