---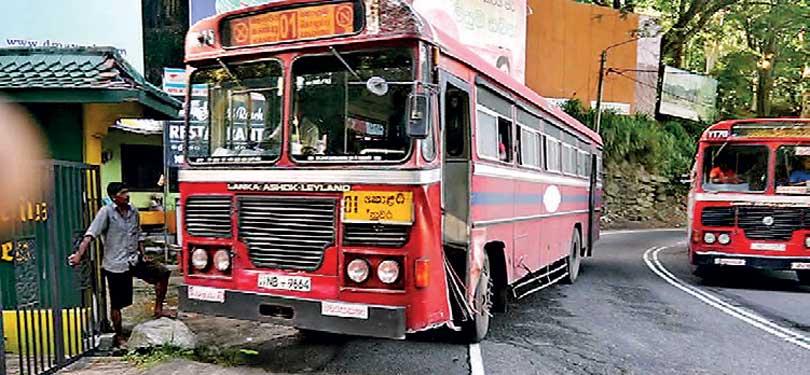 By Chaminda Jayalath
Mawanella Police said that a Conductor and a passenger were killed in Kadugannawa on 09th early morning when they fell under the bus which they were travelling in from Colombo to Kandy. The accident occurred at Kadugannawa when the footboard of the SLTB bus knocked onto a culvert.
Police said that the two victims were identified as R. Sedar, a Bus Conductor attached to Mattakkuliya SLTB Depot, a resident of Samanthurai and a passenger a resident of Molagoda, Kegalle. The SLTB bus belonging to the Mattakkuliya Depot had commenced its journey towards Kandy at 5.00 a.m from the Central Bus Stand, Colombo yesterday . The front footboard of the bus has collided with the culvert and the footboard had fallen down. The Police said that the front footboard of the bus has collided with a wall of the culvert and fallen down and the conductor and the passenger has also fallen and were run over by the rear wheels of the bus.
The conductor of the Mattakkuliya Depot died on the spot and his body lies at the Kadugannawa Base Hospital. The passenger died on the way to Mawanella Hospital.
Driver of the SLTB bus has been arrested by Mawanella Police.
Further investigations are conducted by IP Lakmal, OIC of Traffic Branch of Mawanella Police with the help of a team of Police Officers.
The front footboard of the bus has collided with the culvert and the footboard had fallen down