---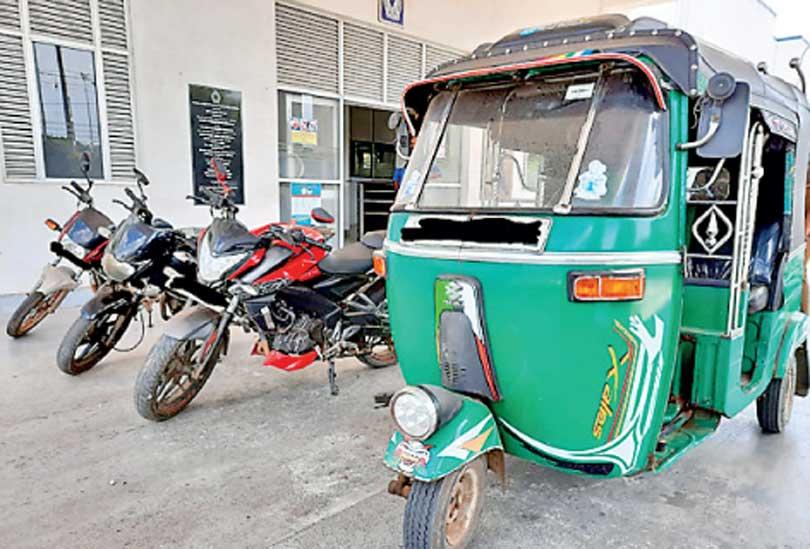 By Darshana Sanjeewa Balasuriya
Six suspects have been arrested over a sword attack in Jaffna in which an individual was injured on Wednesday.

Police said a complaint had been lodged with the Jaffna Police claiming that a group who arrived on motorcycles had attacked a person with swords near the District Secretariat in Jaffna.
The Jaffna Criminal Investigation Unit and the Jaffna Divisional Crimes Investigation Unit officers commenced investigations into the incident after observing CCTV footage of the location.
Initially the police obtained a statement from the victim and arrested four suspects and their motor cycles from the Mallakam area.

Following the interrogation of the four suspects, the police also seized 3 motorcycles, 2 swords and a hand grenade from a house at Neerveli. The police later arrested two more suspects along with a three-wheeler in connection with the attack.

The arrested suspects, age between 20 and 37 were identified as residents of Chunnakam, Ilavale, Mallakam and Kopay. They were produced in the Jaffna Magistrate's Court.