---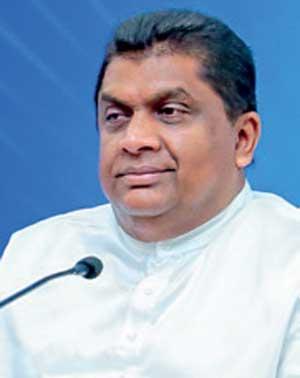 By Sandun A. Jayasekera
The Parliamentary Sectoral Committee on National Security will meet once again on Friday (24) to discuss the set of proposals presented by the SLFP to ensure national security, eliminate new terrorism and extremism by strengthening friendship among races and religions, former Deputy Minister Lasantha Alagiyawanna said yesterday.

He told the media at the SLFP head office that officials who participated at last Friday's deliberations representing government ministries were tasked to submit a report from each ministry on its involvement in drafting the legislations outlined in the SLFP proposals.

"The proposals submitted to the chairman of the sectoral committee, Parliamentarian Malith Jayatilaka affects a number of state institutions. Therefore, we expect to work with those state establishments to expedite the process to enact these proposals as early as possible," Mr. Alagiyawanna said.

He added that not a single political party has expressed opposition to the proposals and the political parties were free to make amendments or propose new legislations to be considered and incorporate in the final Bill.

Mr. Alagiyawanna pointed out that the SLFP's target was to pass these legislation in two months and opined that the best thing the government could do was to amalgamate the much criticized Counter Terrorism Bill (CTB) with these proposals after removing the laws detrimental to the national security, media and Trade unions.