---
Says they want to fill void for a Tamil faction in SLPP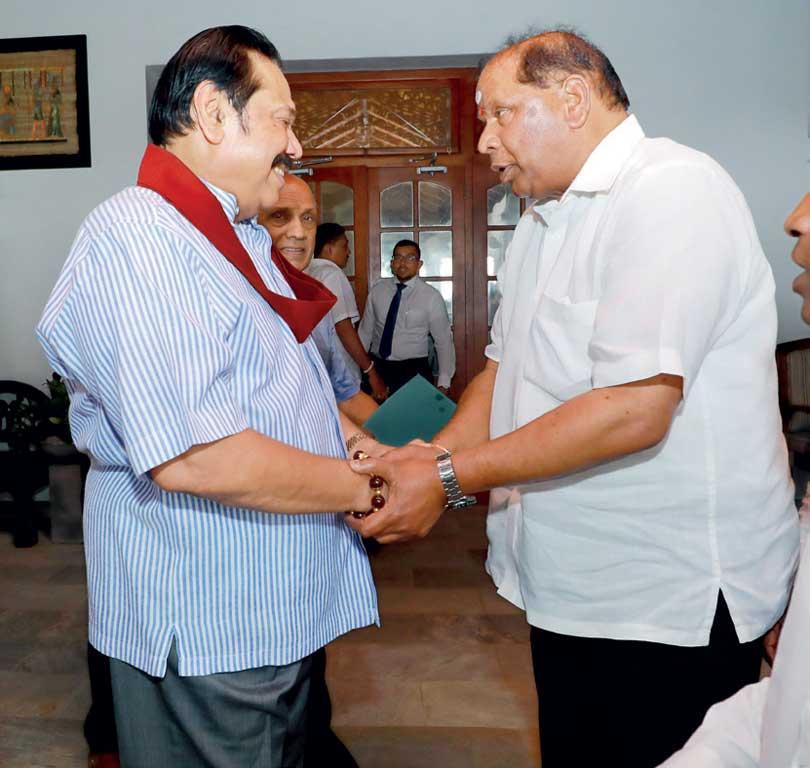 By Lahiru Pothmulla
The Ceylon Workers United Front (CWUF) led by S. Sathasivam pledged its support to Opposition Leader Mahinda Rajapaksa and the Sri Lanka Podujana Peramuna (SLPP) yesterday.
Former MP Sathasivam, who is the Secretary General of the CWUF, said they believe that Mr. Rajapaksa is the only leader who can develop, maintain law and order and establish reconciliation in the country.
"We pledged our support to Mr. Rajapaksa in order for him to develop the country. We met him in Nuwara Eliya several months ago and he invited us to join him. After discussing the proposal with our party chairman, other officials and getting approval from the working committee, we decided to do so," he told a news conference held at the Opposition Leader's office.
The CWUF representatives met Mr. Rajapaksa at his residence at Wijerama Mawatha in Colombo last morning. Mr. Sathasivam said that there is a void of a Tamil faction in the SLPP and that they would continue their politics with the SLPP while trying to fill that void.
We pledged our support to Mr. Rajapaksa in order for him to develop the country. We met him in Nuwara Eliya several months ago and he invited us to join him