---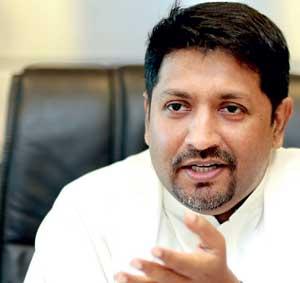 By Yohan Perera
Government should decide on the fate of the Millennium Challenge Corporation (MCC) agreement especially in the wake of negotiations on the agreement that had begun during the tenure of incumbent Prime Minister Mahinda Rajapaksa when he was the President in 2005, UNP Deputy General Secretary Ruwan Wijewardene said during the weekend. "The US Embassy had said no funds pertaining to the grant under the agreement had been disbursed during the last regime, while the negotiations for the agreement had begun in 2005. Therefore the government should decide on the fate of the agreement now," Mr. Wijewardene said during a gathering held at the residence of former MP John Amaratunga on Saturday.

"We are saddened that the government had made false allegations against us with regard to the MCC agreement when negotiations on it had already begun during 2005. The US Embassy in Sri Lanka had already denied claims made by President Rajapaksa Government attempting to mislead the people especially at a time when an election is in the offing,"

Mr. Wijewardene said.

He also said the government should reveal to the nation as to who had accepted funds from the US.
US Embassy had said no funds pertaining to the grant under the agreement had been disbursed during the last regime, while the negotiations for the agreement had begun in 2005