---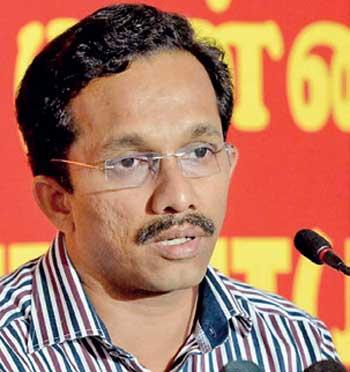 By Ajith Siriwardana
People who found themselves helpless in the face of the COVID-19 outbreak have fallen from the frying pan into the fire after the government imposed the special commodity levy resulting in the price increase of essential commodities, the Janatha Vimukthi Peramuna (JVP) said yesterday.

Former MP Sunil Handunnetti told a news conference that income sources of people who were affected by the COVID-19 pandemic have not been fully restored even though the country was gradually returning to normal after months of lock-down.

"Most are finding it difficult to return to Colombo and begin work. Most sectors such as the construction sector is still at a standstill. In the midst of these problems the people have been unreasonably taxed," he said.
Mr. Handunnetti said the special commodity levy was usually imposed to protect local farmers but in this situation it was not so as no potato or big onion harvesting takes place in the country.

"The price of a kilo of sugar has risen to Rs.150. A kilo of potatoes has risen to Rs.210. A bottle of coconut oil has gone up by Rs.100. Those who voted or did not vote for the government are being equally affected," he said.