---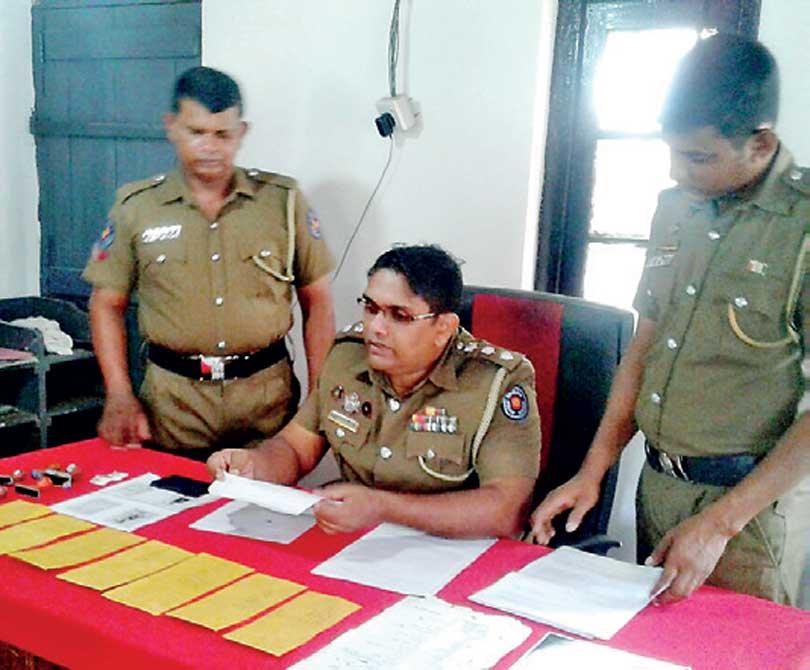 By Sunil Thanthriarachchi
A retired hospital worker, who had issued forged medical reports was arrested by the Kalutara Division Crime Investigation Unit.

He was said to have issued such documents to the new entrants to the Public Service, leading mercantile establishments and expatriate workers, it is said.The suspect had ten fake official seals including that of the Director of the Kalutara General Hospital, several doctors and those of the dental and ENT clinics, venereal diseases unit, and the chest clinic.
Investigations revealed that he had forged Birth and Death Certificates as well and that he had been carrying on the racket for a long time. Police said the suspect was arrested on information received from the public to the Kalutara Special Crime Investigation Unit. OIC Special Crime Investigation Unit CI W.A.C.Karunartne, Sergeants 17668 Jayantha, 29027 Mahinda, PCs 50880 Munasinge, 41055 Jagath, 968 Malinda, 76034 Gayan and 80621 Tilakaratne conducted investigations on the instructions of ASP Kapila Premadasa, SP Upul Nilmini Ariyaratne.