---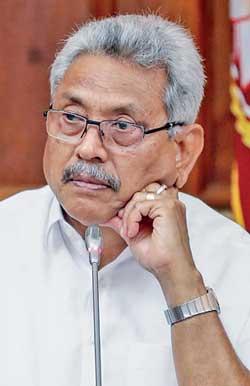 By Lahiru Pothmulla
At a discussion held over the issue of pepper prices yesterday, President Gotabaya Rajapaksa said the target for the next year should be to gain higher prices for the pepper productions by adding value to Sri Lankan pepper exports.

The discussion was held at the Presidential Secretariat to review actions that needed to be taken to find a long-term solution pertaining to the pepper price, the President's Media Division (PMD) said.

It said price of pepper per kilogram stood between Rs. 1,500-1,300 prior to 2015. However, it had now come down to Rs. 450-500. The price of raw pepper per kilo is between Rs.150-175.

During recent visits by President Rajapaksa to several districts, farmers requested him to safeguard the cultivators by taking measures to increase the pepper price, the PMD said. It said the demand was high for Sri Lankan pepper in the world market and India purchased around 75% of Sri Lankan pepper.

The PMD said, in recent years, low quality pepper from Vietnam had been imported and had been mixed with locally grown pepper and re-exported to the world market. As a result, the demand for pepper in countries including India had decreased drastically.

President Rajapaksa said the importation of pepper was halted completely after he assumed duties as the President.
Funds to be allocated to increase value adding process