---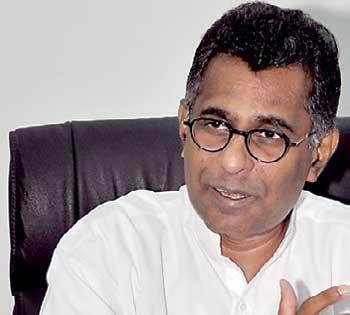 By Yoshitha Perera

Megapolis and Western Development Minister Patali Champika Ranawaka will appear before the Presidential Commission of Inquiry (PCoI) on June 7 to give evidence on the irregularities that have occurred at the Ceylon Electricity Board (CEB).

It was also revealed yesterday that by signing agreements with private power producers during the whole of last year, the CEB incurred massive losses, as such, excess production is only needed for three months, President of the Lanka Viduli Podu Sewaka Sangamaya (LVPSS) Malaka Wickramasinghe told the PCoI.

"For the most part, we need electricity during the months of January, February and March. But we sign agreements with these private power producers for the entire year. This has incurred colossal losses to the CEB," he said.

CEB losses rose to Rs.50 billion in 2017 due to purchasing power from private plants. Though the situation had improved in 2018 due to heavy rains, which allowed hydro power plants to operate to the optimum level for a longer time, however, things are expected to turn worse this year.