---
Suraksha Insurance Scheme for students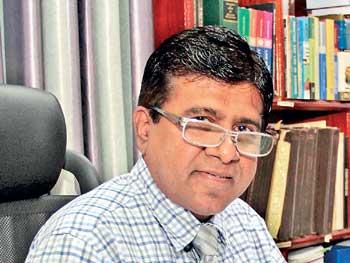 By Yoshitha Perera
No feasibility study has been conducted before presenting the cabinet paper with regard to the Suraksha Insurance Scheme which was introduced with the aim of granting an insurance cover for students of the country, former Minister Dr. Wijeyadasa Rajapakshe informed the Presidential Commission of Inquiry (PCoI) to investigate corruption of the current administration yesterday.

He said that the Cabinet paper for the Suraksha insurance project was presented by Prime Minister Ranil Wickremesinghe along with Education Minister Akila Viraj Kariyawasam.

"The decision to implement an insurance policy for the school students was taken by the Prime Minister and the Education Minister. When such a decision was taken, there should be a feasibility study before presenting a Cabinet paper because they will use government funds for the project," he said.

Former Minister also said that the insurance should be managed by the Health Ministry because the subject matter to commence such a policy does not come under the Education Ministry.

"During the 52 days government last year I had identified the issues pertaining to the insurance policy and I submitted a Cabinet paper to operate it through a particular fund by the Education Ministry. But now I'm not aware about what happened to that Cabinet paper," former Minister informed the Commission.

He said that during the first six months after implementing the insurance policy the Education Ministry had received only Rs. 160 million worth of applications but before starting the policy the Ministry had transferred Rs. 2.7 billion to the Sri Lanka Insurance Corporation (SLIC).

"The Ministry had to spend around Rs.300 million per year to cover the insurance of all students in the country but the Ministry had collected Rs.2,700 million of public funds for the insurance policy. It is a very absurd situation," he said.

It was also notified by the former Minister that it was revealed that the SLIC had been reinsured for Rs.1,200 million in a foreign reinsurance company. "It was very clear that the aim of the certain authorities was to obtain an extra commission by reinsuring such money which provided for the Suraksha policy," former Minister said.

Earlier it was revealed that Education Minister Akila Viraj Kariyawasam and Petroleum Resources Minister Kabir Hashim had misused Rs.2,430 million of government funds which were collected to cover the 'Suraksha' insurance policy by reinsuring the collected money at a particular reinsurance company in India.
The decision to implement an insurance policy for the school students was taken by the Prime Minister and the Education Minister