---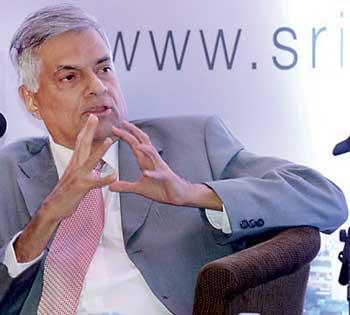 By Yohan Perera
One cannot expect justice to women from those who kept quiet when women were being harassed by those in their own government, Prime Minister Ranil Wickremesinghe said yesterday.

Prime Minister Wickremesinghe was speaking at a women's forum yesterday said those who kept quiet when women were harassed have assured to safeguard women's rights. He said this in response to an assurance given by SLPP Presidential Candidate Gotabaya Rajapaksa that rights of women will be safeguarded under a future government led by him.
The prime minister said it was the UNF government which had practiced in ensuring safety of women.

"Vote for UNF led alliance's Candidate Sajith Premadasa if one wants safety for women" he also said.
Vote for UNF led alliance's Candidate Sajith Premadasa if one wants safety for women