---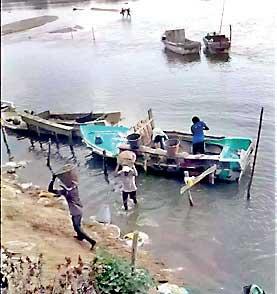 Sri Lanka Navy and Walana Anti-Corruption Unit are assisting operation carried out by the Geological Survey and Mines Bureau (GSMB) to raid the illegal sand mining spots in the Trincomalee District, the Navy said.

The GSMB has launched a special operation to identify and raid illegal sand mining spots in Trincomalee on May 28 to 30. Accordingly, several areas were searched during the operation, and during the raids licences for sand mining were also checked.

The Navy said eight persons who engaged in illegal sand mining without licences near the Upparu Bridge were arrested during the operation. They were handed over to the Serunuwara Police for further investigation.

Navy said that it is expected to minimize the harmful effects to the environment caused by sand mining and conserve the Eco-system surrounding these areas.
The Navy said eight persons who engaged in illegal sand mining without licences near the Upparu Bridge were arrested during the operation