---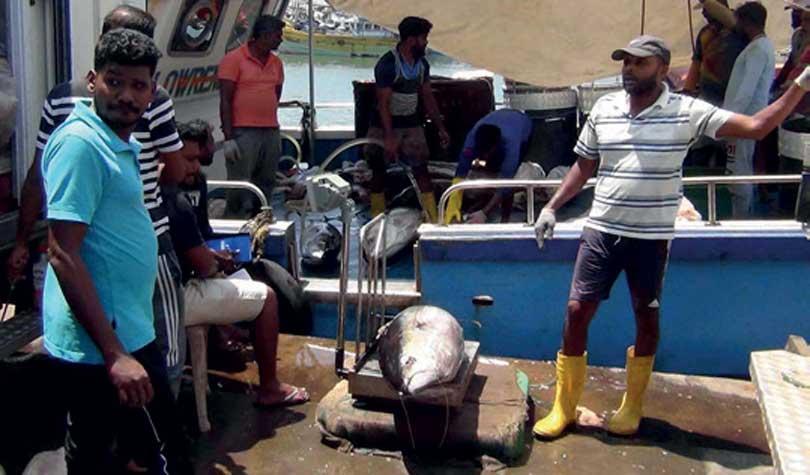 By Jude Samantha
The All Ceylon Multi-day Trawler Owners Association said they would carry on deep sea fishing only if they were provided a fuel subsidy of 50 per cent. The President of the association Sujith Samantha told media that they had obtained a bumper harvest of fish but incurred heavy losses for want of a profitable market due to the declaration of curfew. He pointed out that more than 4,500 multi day trawlers had been registered in the country and that about 2,500 of them were currently engaged in harvesting Tuna in International waters. "The average cost of harvesting fish is about Rs.550 a kilo. We export all our stocks bringing a sizeable income to the fishermen and the country as well.

However, we have lost this income despite there being a bumper harvest.The Ministry of Fisheries purchased our produce for Rs.250 a kilo but it was not adequate to cover the cost.

Every multi day trawler is manned by more than six individuals and 50 percent of the income is divided among them. Multi day trawler owners and the fisher men are facing economic constraints now," he said. He requested the government to provide them relief including a fuel subsidy of 50 per cent until the situation returned to normal.