---
Politician should always act for the peoples' interest and take decision for the well-being of the society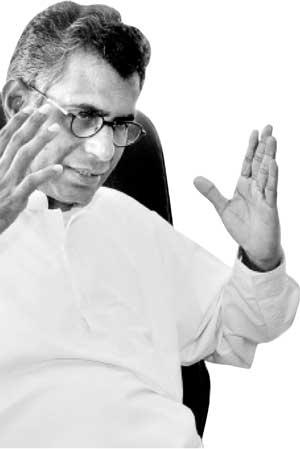 By Dayaseeli Liyanage
Minister Patali Champika Ranawaka has urged the President and the Prime Minister on the need for the removal of Minister Rishad Bathiudeen, Western Province Governor Azath Salley and Eastern Province Governor M. L. A. M. Hizbullah from their posts with immediate effect.
The minister has brought to the attention of President Maithripala Sirisena and Prime Minister Ranil Wickremesinghe about this matter before things would go beyond control.
He had said that two governors should resign before removing them to
eliminate the suspicion prevailing among the people about them and to help the formality of the investigation now in progress according to his views expressed.
"Politician should always act for the peoples' interest and take decision for the well-being of the society," Minister Ranawaka has further said.
He had said that two governors should resign before removing them to eliminate the suspicion prevailing among the people about them and to help the formality of the investigation now in progress
The minister has brought to the attention of President Maithripala Sirisena and Prime Minister Ranil Wickremesinghe about this matter before things would go beyond control