---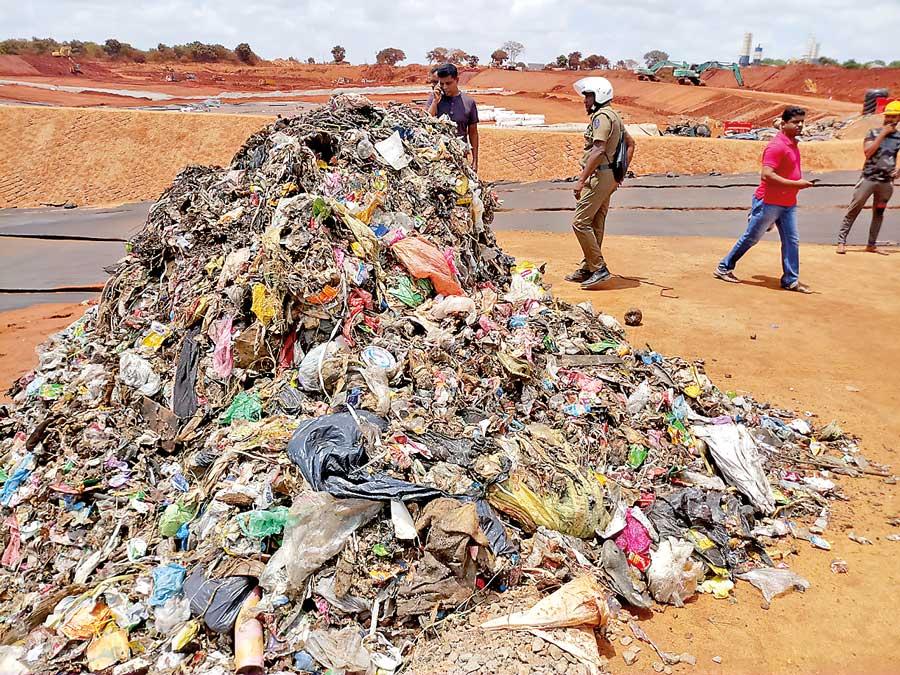 By Hiran Priyankara
Local politicians expressed concern about dumping of garbage in the proposed Arawakkalu garbage recycling ground even before the completion of the project.

Chairman of the Wanathawilluwa Pradeshiya Sabha M. M. Samantha Munasinghe said that he would protest against the garbage recycling project. He pointed out that the Mega Polis and Western Province Development Ministry that ignored the public protests against the project was now secretly transporting garbage from other areas to the recycling project even before its completion. He said the dumping of garbage was going on regardless of regulations and standards applicable to garbage disposal.

The PS Chairman said the first lorry load of garbage brought from Kuliyapitiya area was dumped in the recycling project under police protection amid his protests. He pointed out that the authorities were going ahead with the project without least concerned about its health hazard and the environmental damage.

Several other local politicians including Pradeshiya Sabha member Buddhika Gihan and Rev. Fr. Christie Perera expressed dismay about the steps taken by the authorities.

Meanwhile, Project Director R.M.G. Bandara said he allowed the dumping of garbage in the project area which was now complete.