---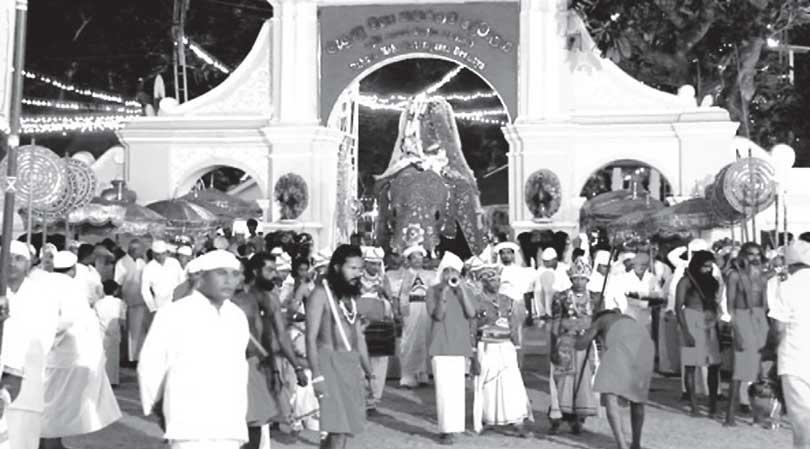 By K.D. Devapriya
The Esala Perahera of historic Ruhunu Kataragama Devale will take place tonight in Kataragama.

The preparation of 'Kola Athu Pandalama', alms giving at Basnayake nilame's official residence are some of the events which will be held today at the sacred area.

Basnayaka Nilame of Kataragama Devalaya, Dilruwan Rajapakse said that street parading will start at the auspicious time of 7.45 p.m . Already 100,000 devotees have paid homage to Kataragama Devalaya starting from July 3.