---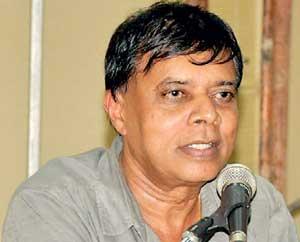 By Sandun A Jayasekera
The SLFP Central Committee (SLFPCC) that met under the chairmanship of former president Maithripala Sirisena on Monday night, decided to appeal to the media –especially to TV stations – to offer concessionary rates to political parties for the election campaign.

The decission was made as many of the political parties couldn't afford a big budget for election propaganda under the prevailing situation in the country.

Former General Secretary of the party- Prof. Rohana Lakshman Piyadasa said no political party would be in a position to pay Rs. one million or more for an advertisement running for a few seconds on the
TV channels.

"Therefore, it would be a big contribution to promote democracy and create a level playing field for all candidates if the TV stations come out with an affordable TV campaign budget at the forthcoming polls," Prof. Piyadasa said.
He told Daily Mirror that the SLFPCC also decided to forward a set of proposals to the Elections Commission to ensure a free and fair election. One of the major proposal was that the election must not be held as long as the country returned to normalcy after the COVID 19 pandemic was controlled completely and after the restoration of the national economy .

"The SLPP – SLFP led alliance's election campaign will be on a low key as there will be no mass rallies and large gathering of people. It will be mainly at the grasroots level and through pamphlets and house to house campaign," Prof. Piyadasa said.

"The SLFP's stance is that election must be held on the advice of the health authorities and elect a new Parliament. A country cannot go forward without a Parliament. The SLFP will contest the election in coalition with the SLPP and form a strong government with a comfortable majority," Prof. Piyadasa stressed.

The SLFP would contest the Kalutara, Nuwara Eliya and Vanni Districts separately using the campaign strategy of the coalition together with President Gotabaya Rajapaksa and Prime Minister Mahinda Rajapaksa and win a majority of seats from the three Districts, he added.